Winter Olympics
Women's figure skating was the nightmarish dumpster fire of the year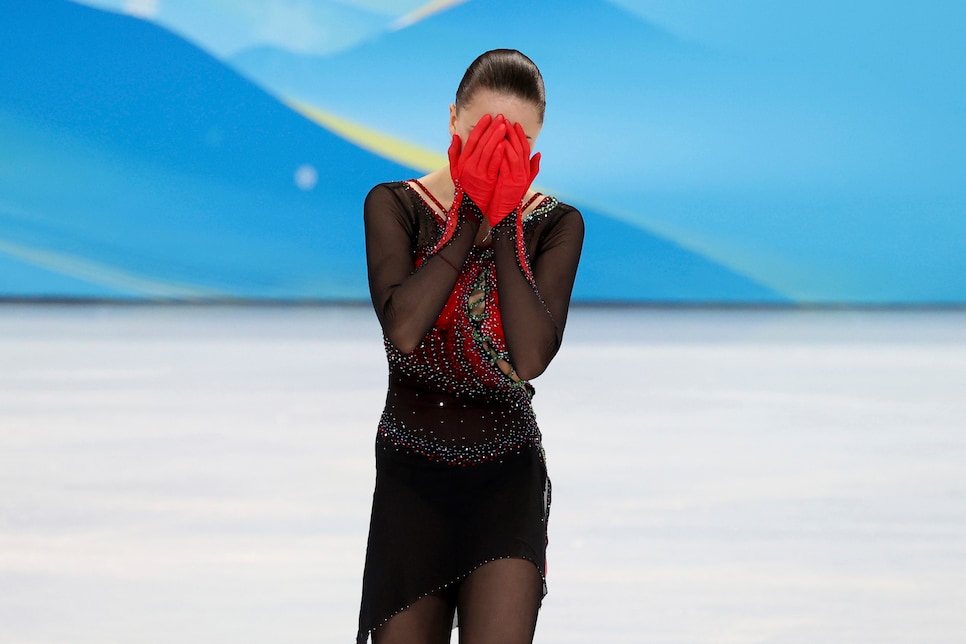 There's a great irony in the fact that as Kamila Valieva awaited news of her fate earlier this week, uncertain as to whether she'd get to skate after a positive test for a banned heart medicine came out shortly before the women's figure skating event, there was much talk on every side about her mental health. Valieva is 15 years old, and came in as a massive favorite to win the gold medal; in fact, some very knowledgeable figure skating experts already consider her to be the best ever in terms of pure skill. Things got seriously complicated when she tested positive for the heart drug trimetazidine from a test on Dec. 25, which led to a mandatory suspension by the Russian authorities. They lifted that suspension as soon as they could, the IOC and others appealed to have it reinstated, but the Court of Arbitration for Sport allowed her to skate on the basis that because she was younger than 16, she was protected. Amazingly, part of that decision focused on the "irreparable harm" to Valieva's mental health that might occur if she wasn't allowed to skate.
This did not sit well with anyone, and the majority opinion was summed up nicely by Tara Lipinski and Johnny Weir:
Well, what do you think happened when a 15-year-old was put under ridiculous amounts of pressure, called a cheater, and was essentially thrown under a glaring international spotlight because her team was sufficiently corrupt and irresponsible to pump heart medicine into a teenager's body in the first place?
She managed to hold it together during Tuesday morning's short program, but the cracks were already beginning to show, and on Thursday morning's long skate, disaster struck. And struck. And struck. NBC and others are withholding the video until it can be broadcast in primetime tonight, but you can see clips around the internet of how it went down:
In the end, she finished off the podium, a stunning result for someone who was predicted to win by a lopsided margin. Clearly, the pressure and the scrutiny of the week overwhelmed her. By allowing her to skate, the Court of Arbitration not only failed to enforce policies that should apply to everyone to ensure fair play, but they stuck a dagger in Valieva's mental health while pretending they were safeguarding it. To watch her break down in tears was devastating, and even though this clip is German, you can see how legends like Katharina Witt were affected by it all:
As if the situation wasn't bizarre and horrible enough, Alexandra Trusova, the silver medalist from Russia, seemed to be angry in solidarity with Valieva, but was apparently just mad at the judges, who judged her record five successful quad jumps as less deserving of gold than her Russian teammate and gold medalist Anna Shcherbakova. For a long time, as she cried and screamed, she refused to go to the podium:
Watch her breakdown here, starting off in the background as Valieva is consoled:
The winner, Shcherbakova, had no idea what to do, and just stood there staring, either afraid or unwilling to show any joy at winning gold under these bizarre circumstances. None of the three Russian skaters seemed to speak to each other, or console each other, or anything. As you might imagine, the scenes were also awful during the medal ceremony:
In the end, this is a result that befits the cluster&*$% of the entire process. Nobody was happy, everybody was in tears, and the one most hurt of all was a 15-year-old who was abused by coaches and a system who clearly didn't care about her beyond her ability to win them a prize, and then doomed to collapse by a ruling body that refused to protect her or the sport by preventing her from skating. It's gross, it's exploitative, and, unfortunately, it reached the exact nightmare crescendo you'd expect when every "leader" abdicated his or her responsibility to protect young athletes at the most important moment.