Approach Shots
Become a wedge monster like Dustin Johnson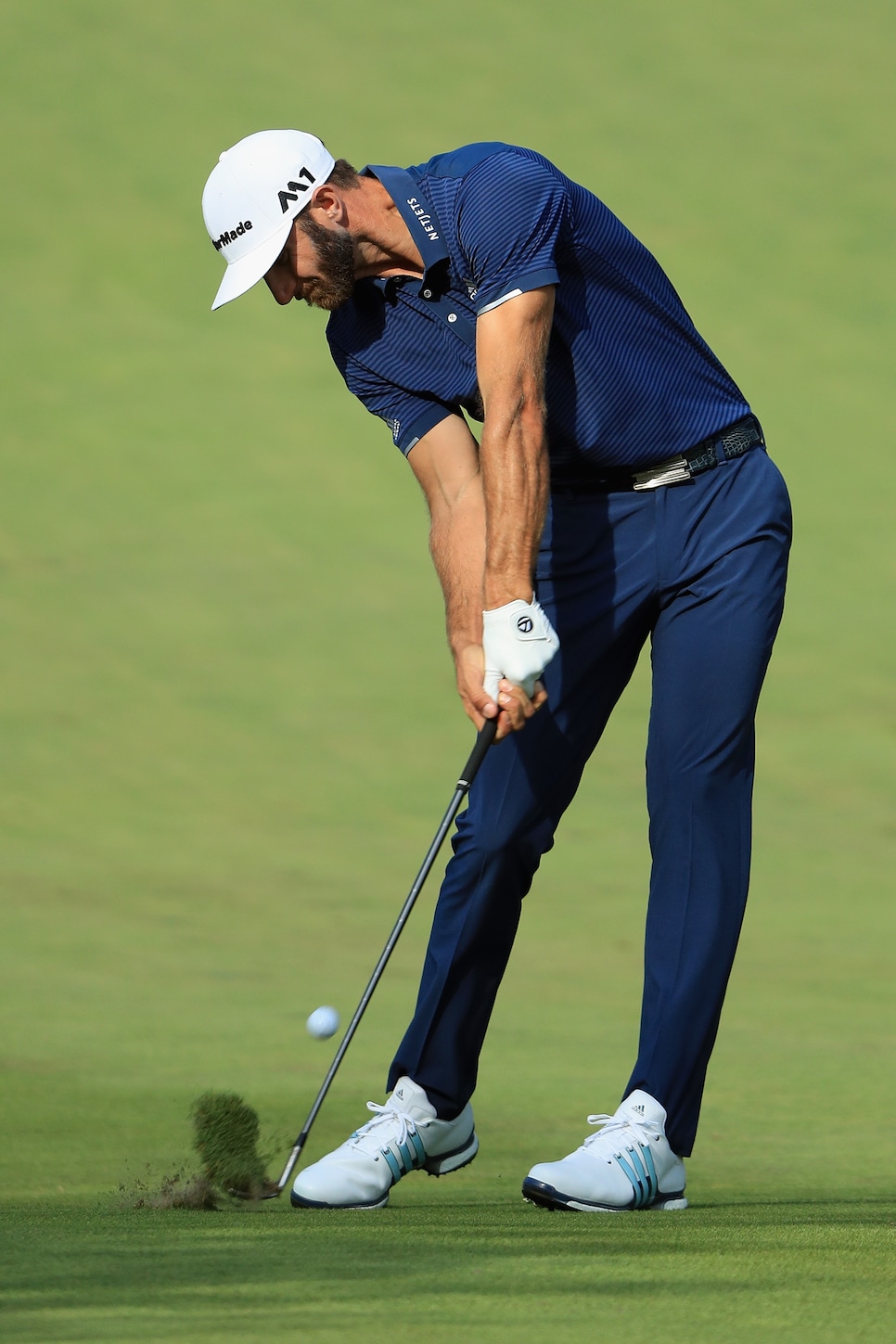 Dustin Johnson didn't have the major championship season he wanted, but he made it clear he thinks a FedEx Cup would look nice on his mantel with a final-round 66 and playoff win at the Northern Trust.
Johnson used both power and touch to catch Jordan Spieth -- power in the form of routine 330-yard bombs off the tee, and touch in the shape of a super-precise wedge game.
You probably aren't going to find 125 miles per hour of clubhead speed, but you can get some of DJ's wedge game. After all, he's doing the same things great wedge players have done through history, and those players didn't have remotely the same physical gifts. "Lee Trevino might have been the best ever with a wedge, and he played with the face closed at the top, like DJ does," says Golf Digest 50 Best Teacher Martin Hall, who is the Director of Instruction at Ibis Golf & Country Club in West Palm Beach. "From there, you can simply turn through without having too much action with the hands."
Johnson is controlling his wedge distances with the size of his body turn, like Nick Faldo did, says Hall--something that lets him dial in very precise yardages. That's a huge weapon for any player--but an especially dominant one for a player who turns 500-yard par 4s into dartboards for a flip wedge. "He's doing a much better job turning his upper body on those wedges. He's turning his lower body to get it out of the way, and making what the great teacher John Jacobs would call and 'under-arm turn'--like swinging underhanded. He's making such great contact, and really controlling his pace," says Hall. "Most club golfers try to get more turn, but they do too much of it at the wrong time, and do it too level to the ground. That's a recipe for disaster. You have to turn on a tilt."