Tour Life
Why Beau Hossler's bogey on the final hole at Pebble Beach was particularly costly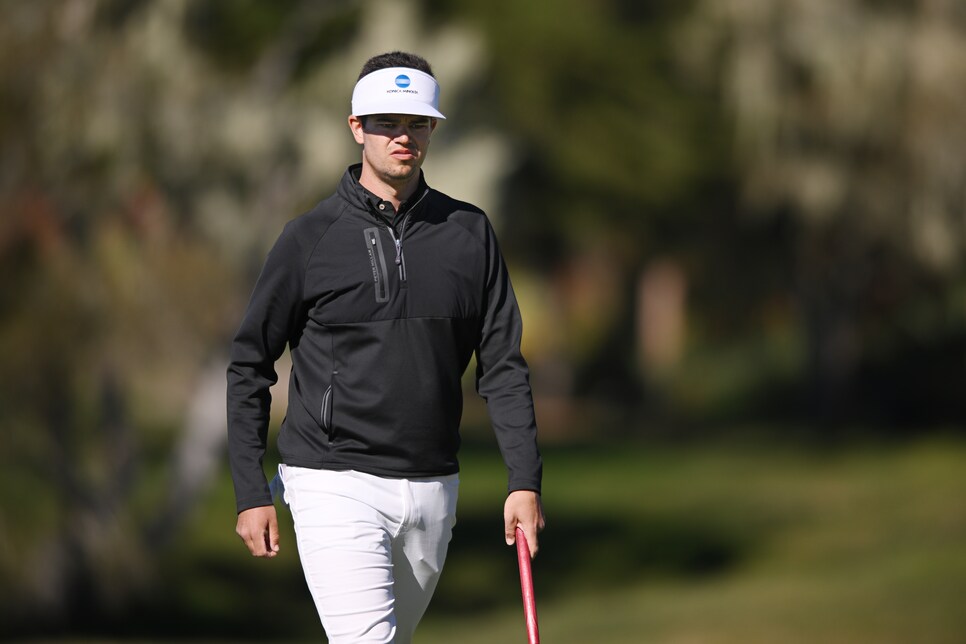 As is the case every Sunday on the PGA Tour, every putt is for something. So even moments after Tom Hoge had officially won the AT&T Pebble Beach Pro-Am, Beau Hossler faced a final-hole five-footer for par that was worth well into six figures. It didn't go his way.
Instead of a tie for second with Jordan Spieth, Hossler fell to solo third. And that minor drop cost him $174,000. Ouch. But for someone in Hossler's position, it's even more painful.
After finishing No. 148 in the FedEx Cup standings last season, the 26-year-old only has limited status this season. So with starts being precious, there aren't as many opportunities for him to get into the top 125 by the end of the 2021-22 season to be fully exempt again. So scoff at those lost 55 FedEx Cup points all you want—which also came as a result of the par miss—but they could turn out to be really valuable.
Then there's the fact that Hossler had a chance to finish solo second had he been able to get up and down from that greenside bunker on No. 18 for birdie. That would have bumped his earnings to $948,300, instead of the $600,300 he took home after ending with a three-putt bogey. More ouch.
OK, let's talk about something less painful. The solo third was Hossler's best PGA Tour finish since he had a pair of runner-ups in 2018. And he moved up to No. 51 in the FedEx Cup standings for this season. And it gets him into this week's Waste Management Phoenix Open. That's great news for Beau.
Also, we have to give the guy props for playing to win down the stretch. He fired at the pin on the treacherous 17th and made birdie. Then hit driver on 18 and went for the green in two with 3-wood before getting aggressive trying to hole that bunker shot to get into a playoff.
"I mean, you don't get an opportunity to win on tour that often," Hossler told reporters after. "And when you have it, you might as well take it."
He's not wrong. But he's also got more work to do now to keep his card for next season.