The Loop
Beachfront property at Puerto Rico's Pebble Beach is way cheaper
Call it champagne wishes on a Budweiser budget.
Not many people have the coin to throw down $20 million for an oceanside estate at Pebble Beach. But if you have a little discretionary cash to spend and you aren't picky about what body of water your estate abuts, you can live like a superhero for a tenth of the going rate on the Monterey Peninsula.
This 7,000-sqft, five-bedroom, six-bath beachside villa sits on the Caribbean in Quebradillas, Puerto Rico -- near Royal Isabela Golf Club, which is called the "Pebble Beach of Puerto Rico." You won't have 17 Mile Drive to cruise at will in your Bentley Continental GT, but the villa does have a three-car garage, guest house with its own attached garage and solar farm and dedicated electric generator.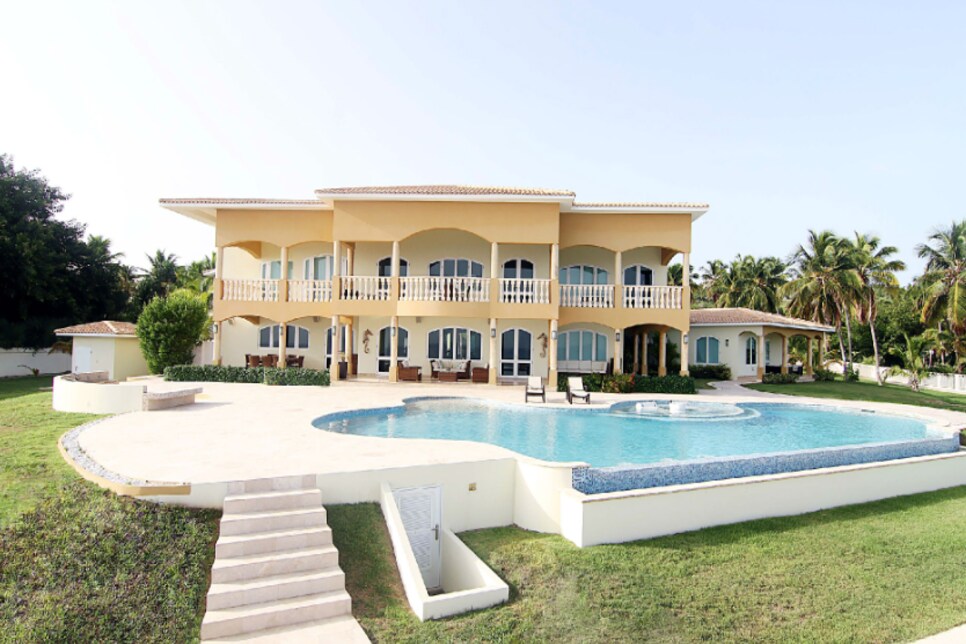 If you're going to live off the grid, there are aren't many prettier places to do it. The home is listed at $2.4 million, but with the island's deep financial troubles, you can probably dicker and deal a bit.
Quebradillas is in the northwest corner of the island, about an hour and half drive from San Juan. You can also fly direct to the nearby Aguadilla airport from New York, Orlando and Fort Lauderdale on Jet Blue and Delta.