Be Right
Abraham Ancer says he's been sent that infamous Tiger Woods early handshake clip 'north of 10,000 times'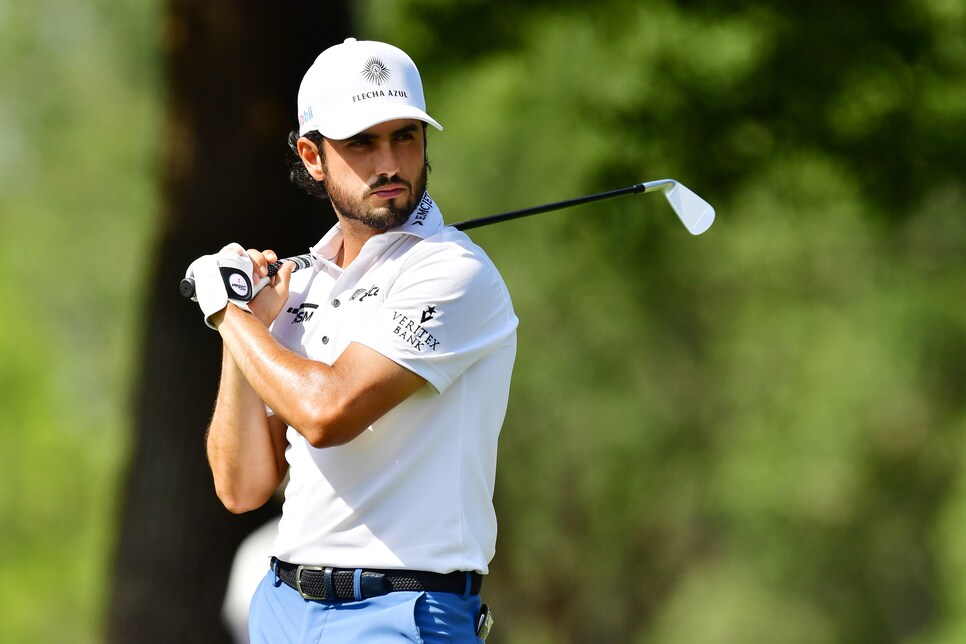 It is, no hyperbole, the most viral clip in the history of the Presidents Cup. Sunday singles at Royal Melboure in 2019, Tiger Woods vs. Abraham Ancer. Ancer, in a strong Presidents Cup debut, put up a hell of a fight, but the legendary Woods proved to be too much, closing Ancer out on the 16th green, 3 and 2. After striking the final putt, Woods immediately turns to Ancer and shakes his hand, almost like Stephen Curry launching a three and turning to the bench to celebrate before it even goes into the net.
There is just one tiny, er, large problem - the clip, first created by PuttOUT Golf's Cam Slaughter, is the fakest of fake news, so much so it had been scrubbed from the internet only to find its way back to go viral again. There is no question a large portion of people absolutely believe it to be real, when that couldn't be further from the truth. Here is the actual, unedited clip:
Yes, Woods did remove the cap slightly early to go in for the handshake, but not right after impact like the unedited video suggests. But it is the unedited video that will continue to live on in infamy, and that unedited video has been sent to Ancer himself a few too many times for his liking.
"I think it's been sent to me north of 10,000 times," Ancer said as our guest on this week's 'Be Right' podcast. "Yeah, of course I've seen it. It was a great edit, whoever did that I give them props, because it came out pretty good, for sure."
As you can see, Ancer was a great sport about the whole Tiger saga then and he still is now. Though, when we brought it up on the podcast, Ancer can be heard saying "Again?!" in the background, so maybe he's growing a little tired of it.
"So they asked me this question a month before the Presidents Cup in Mexico, at Mayakoba, they asked me who would I want to play against in singles," Ancer explained. "I was like, man, would be a dream come true to play against Tiger Woods, are you kidding me? It was like, no disrespect to the other guys, but I don't really care who I play but Tiger Woods would be amazing, it would be life-changing.
"Fast forward a month and I'm like, oh god, it actually really happened. The media, obviously, you know how that went down, they blew it out the wrong way."
Again, Ancer was awesome about the whole thing, and Tiger was just a small part of the topics discussed during his time with us. The 30-year-old from Mexico also dished on his current form, his tequila brand, Flecha Azul, his time at Odessa College and attending Permian Panthers games, and much more. Please, have a listen below: