Fail Four
The no-call at the end of Baylor-UCONN has to be the worst let-them-play moment in the history of organized sport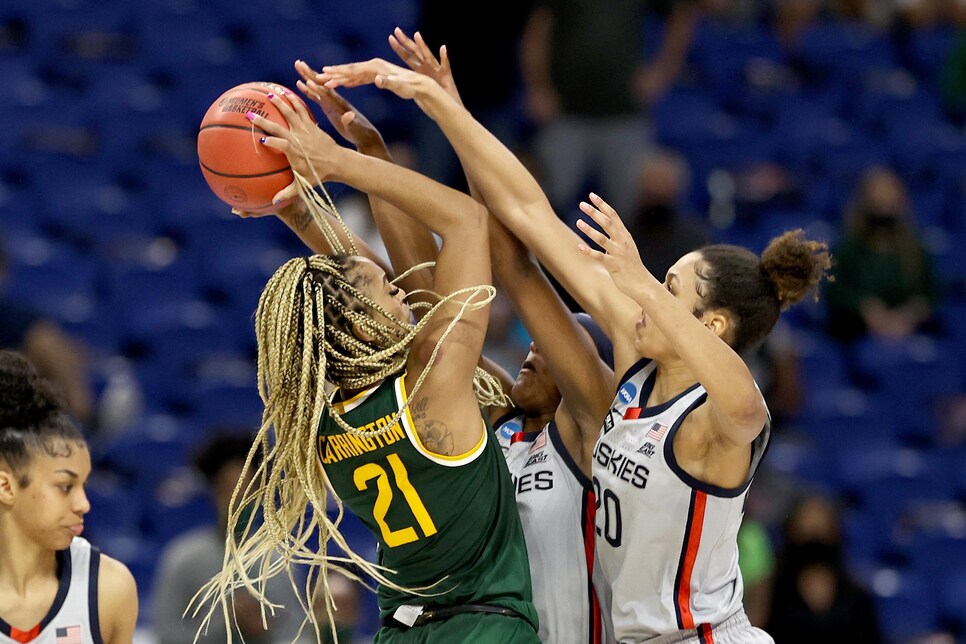 Nobody, and we mean NOBODY, likes an over-involved referee. It's a be-seen-and-not-heard kind of job. You make sure the game is called fair and even and that rules are enforced not necessarily by the letter of their law, but the law of common sense. Do that and everybody goes home happy. This is the "let them play" model and, when employed correctly, it works well enough. When implemented incorrectly, however, the results are disastrous.
We saw what happened when the referees let Nickell Robey-Coleman steamroll the Saints' Tommylee Lewis a decade before the ball arrived in the 2019 NFC Championship game. Fans clogged the Louisiana court system with lawsuits against the NFL and the Rams went on to give us the worst Super Bowl since Namath. It was a bit fat L for everyone involved and a necessary reminder that some rules are in place for a reason. Unfortunately for Baylor basketball, the refs in Monday night's Elite Eight matchup between Baylor and UCONN must not have gotten the memo.
That was a potential game-winning shot for DiJonai Carrington. The call came with five seconds remaining with the Bears down 68-67 and ultimately sent UCONN to their 13th-consecutive women's Final Four. Anyone with eyes can tell you that's a foul 25 hours a day, eight days a week, but should you need more proof this was a spectacular pooch screw from the officiating crew, you need only look below.
If Dan Orlovsky says left, it's right. If he says right, it's wrong. Sorry, we don't make the rules, we only enforce them . . . unlike some people.