PGA Tour
Bay Hill leader Kurt Kitayama has multiple flattering nicknames, according to Xander Schauffele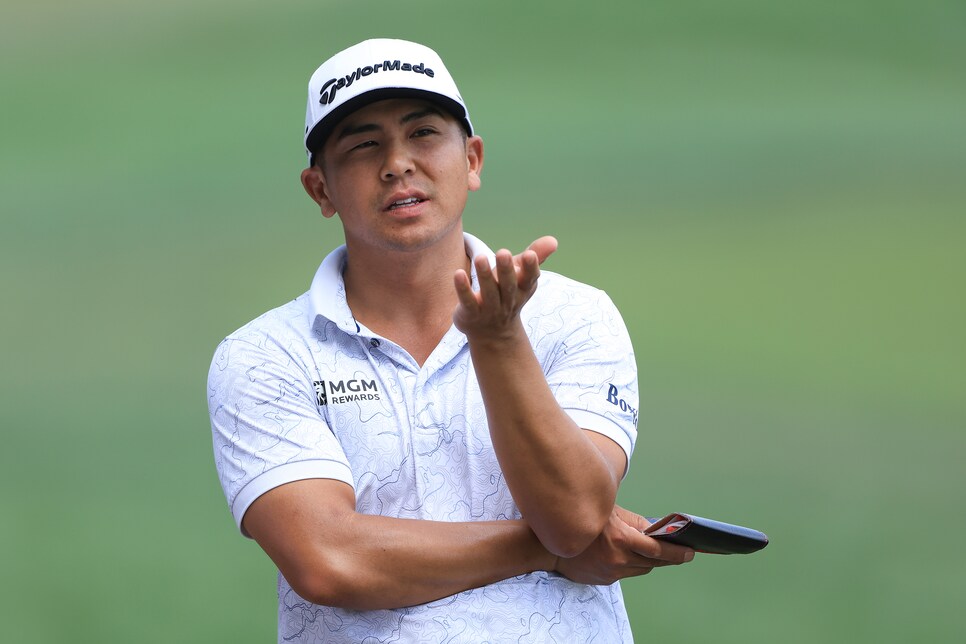 Does Kurt Kitayama even lift, bro? According to fellow tour pro Xander Schauffele, yes, he most certainly does.
At first glance, you might not consider Kitayama as a big boy with his 5-foot-7, 170-pound frame. But, as Schauffele explained on Friday at Bay Hill, Kitayama lifts like one.
"Yeah, Kurt, we call him Quadzilla or the Quadfather," said Schauffele. "He's got really big legs. So I call him Quadz with a Z at the end."
That must be where all of Kitayama's power comes from. The 30-year-old averages just over 308 yards off the tee, good enough to be among the top 30 longest players on the PGA Tour. Through two rounds of the Arnold Palmer Invitational, which Kitayama leads at nine under, he's averaging just a tick over 309 yards (17th in the field).
"He hits it a mile," said Schauffele, who plays money games with Kitayama at home in Las Vegas. "He hits it far, putts it well, he does everything good."
Schauffele's assessment is spot-on. Every club in the bag is working for Kitayama at Bay Hill, where he currently ranks first in the field in total strokes-gained, second in SG/tee-to-green, eighth in SG/around-the-green, 10th in approach and 12th in putting. It's allowed him to open up a three-shot lead over ... wait for it ... Xander Schauffele, who paired a Friday 70 with his first-round 68 to reach six under. With the way the wind is blowing in the afternoon, there's a strong chance the Sin City duo holds up as 1 and 2 on the leader board and gets paired together on Saturday. That would be ideal for both parties.
"He's a good dude. He's a really good player," Schauffele said. "He hangs tough and he's got a good head on his shoulders. So not surprised to see him up there on the leaderboard."
Kitayama, who nearly chased down Schauffele at the Scottish Open this past July, says doing battle with the six-time tour winner, both at home and on tour, has done wonders for his own game.
"I think just playing with players that are better than you, either you're going to just lose a lot of money or you got to step it up and play," said Kitayama. "Even if you lose a little bit you're still trying to get better and keep learning from them and just get better, really."
After they both got into the clubhouse, PGA Tour cameras captured this awesome moment of Schauffele admitting he revealed the secret nicknames that Kitayama didn't want to get out.
There's no shame in this nickname game, Kurt. Who among us wouldn't want to be called something as flattering as "Quadzilla" or the "Quadfather?" Our advice? Lean all the way in. Print the T-shirts. Profit.