The Loop
Basketball nerds, rejoice! Kobe Bryant will break down game film in his new ESPN show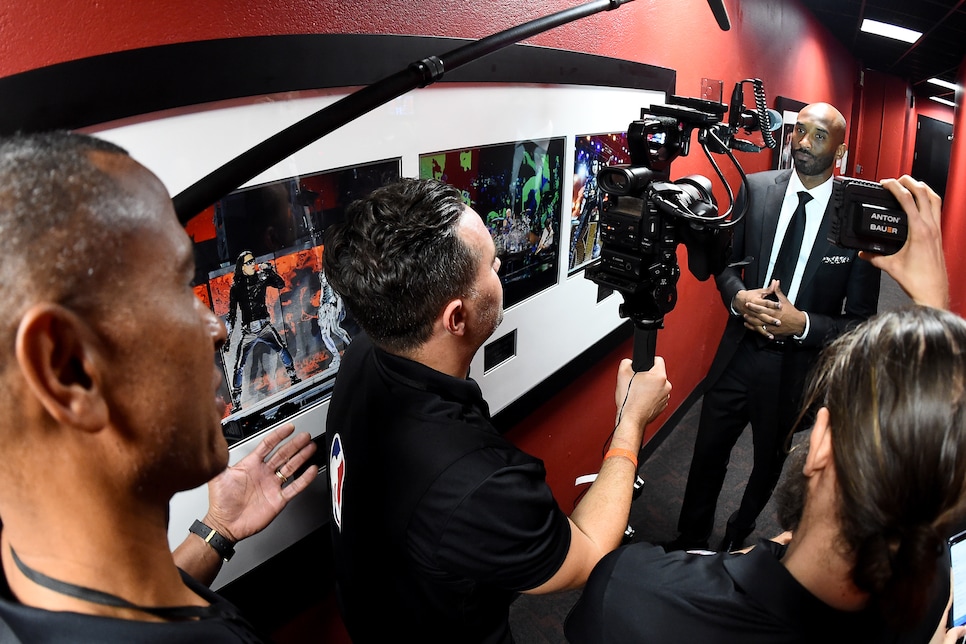 Basketball nerds, rejoice! Kobe Bryant will break down game film in his new ESPN show, Detail.
In a Friday press release, the network announced the NBA legend will write, produce and host the basketball analysis show that will premier in March. Detail will have 15 episodes in its first season, concluding in June with Kobe discussing how the NBA Finals turn out. Although, it doesn't take Bryant's NBA knowledge or street cred to figure out the Golden State Warriors will beat the Cleveland Cavaliers again. . .
In Detail, viewers will experience unparalleled game observations from Bryant as if he were one of the players featured in an ESPN game played the day before. As one of this generation's leading basketball minds, Bryant will provide a perspective aimed at helping young athletes, players and coaches see the game in a different way.
And here's what Bryant, who recently had both his numbers (8 and 24) retired by the Los Angeles Lakers, said in the release.
"Studying game film is how the best get better. It's the university for a master's degree in basketball."
Wow, this sounds really serious. Sorry, go on, Kobe. . .
"I learned how to study film from the best coaches of all time – Phil Jackson and Tex Winter. Detail provides an opportunity to teach that skill to the next generation on large platform with ESPN."
Wait, what about Byron Scott?! Mamba (leaving people) out!
All kidding aside, Bryant is as big of a basketball nerd as they come, so it sounds like an interesting show. Provided, of course, you're into the sport for more than Blake Griffin dunk highlights.