The Loop
__"In the old courses, nature's quirks were incorporated rather than obliterated. I like that, and I think other golfers do, too."
For those of us who have been to Bandon Dunes, well, we can't stop talking. But those of you who discovered that you could play Bandon in mid-winter with half the traffic and at half the cost, you wisely kept quiet about it until Charles McGrath spilled the beans in the May issue with his "Sensible" story as part of our "2 Seasons of Bandon"  article. To John and Connie Cowden of San Francisco, that was a shot below the (snow) belt:
"Connie and I greatly enjoyed Charles McGrath's report of his winter-season visit to Bandon Dunes Golf Resort.  He was quite correct to praise the wonderful golf, the ever-friendly and gracious staff, and the delightful simplicty of the resort.  We were less than pleased, however, that Mr. McGrath's article revealed a secret many Goretex-clad webfoots have long appreciated:  Winter days on the Oregon coast can be sublimely exquisite.  Notwithstanding its well-deserved reputation for the pervasive cool, grey dampness of a temporate rainforest, there are many days when the sun shines brightly from a perfectly clear sky with barely a breath of wind and temperatures in the low 60s.  This is when relatively fewer guests enjoy the resort operating quite nicely on slow bell, and those golfers who are present feel especially blessed to be walking this amazing edge of the continent.  But lest this sublime portrait of an uncrowded and temperate golf mecca require us to fight for our traditional weeklong reservation to the resort next January, be warned--there is a third season at Bandon!" __
Then, just to scare us off, John, a 15 who's been visiting Bandon since 1999, and Connie, a new golfer,  send these photos.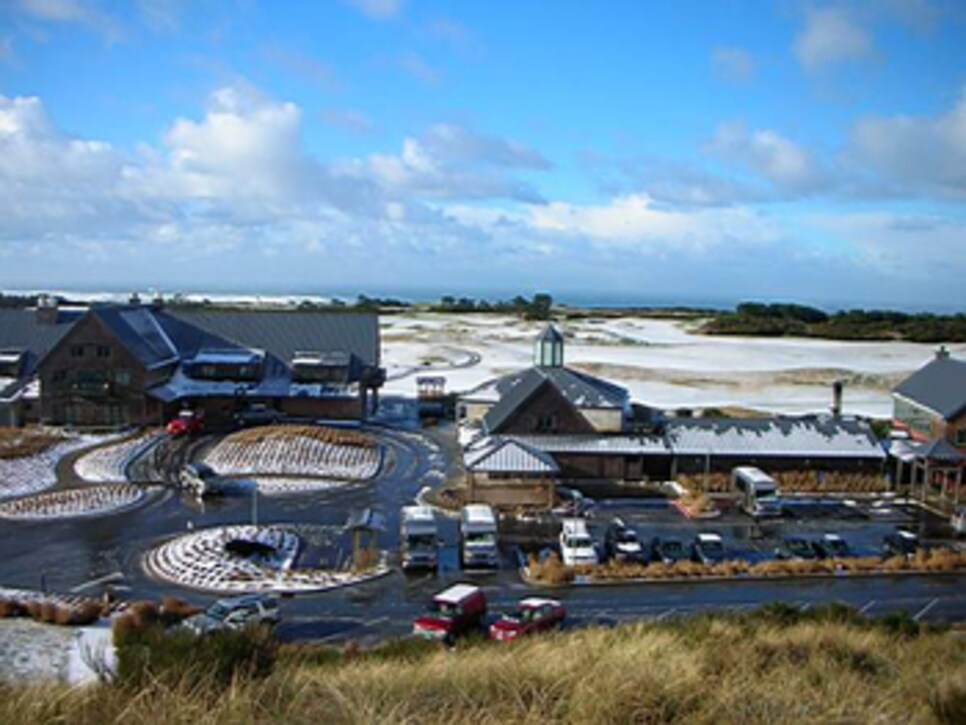 ](/images/blog/posts/photos/uncategorized/bandon1)
cross-country skis.  As you can see, when the courses reopened after four days, we were the first to tee off into the bright blue sky of another perfect winter day on the Oregon coast."
Consider us forewarned, John.__ __