Equipment
Bag Boy debuts three new bags with Top-Lok stability feature
Bag Boy unveiled three new bags that answer the storage needs of both cart riders and stand bag users, but it's the company's solution to bag stability that separates its latest designs.
The three new bags in the Bag Boy line include two traditional cart bags and a mid-weight carry bag that works for walkers, riders and push cart users.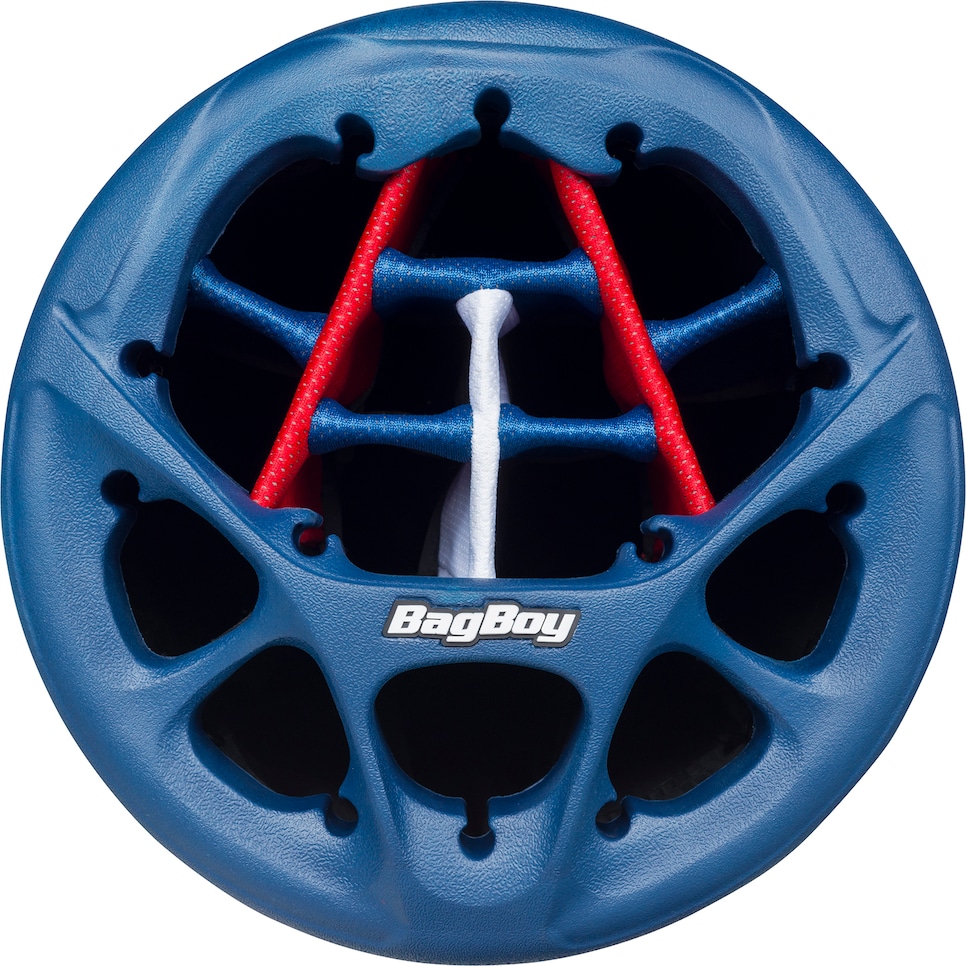 The Revolver FX, the latest in Bag Boy's rotating top series of bags that were first introduced more than a decade ago, uses a fully rotating top with a 14-way divider that lets a golfer never have to reach to the back of the bag to get the club he wants—he simply rotates the top until the desired club is in front of him. The clubs also stay in place through a gripping clip at the top and locking slot for each club at the bottom. Lighter than previous Bag Boy Revolver bags by some two pounds, it comes with a cooler pocket and seven color options.
The second new cart bag in the Bag Boy line is geared to protecting your valuables. Using ABS thermoplastic layers, the Defender cart bag has two hard-sided, fleece-lined valuables pockets among its 12 total pockets. There also are four full-length garment pockets, a ball retriever sleeve and an insulated cooler pocket.
Also debuting is the TL Stand Bag, which is the lightest new Bag Boy bag to use the Top-Lok technology. Light enough to be a carry bag, the TL also works well on a push cart thanks to the Top-Lok feature. It's got a five-way divider and seven pockets, including a waterproof, fleece-lined valuables pocket.
The Revolver FX ($220), Defender ($200) and TL Stand ($150) are available at retailers nationwide.