Equipment
Bag Boy Top-Lok makes bags and push carts fit together like puzzle pieces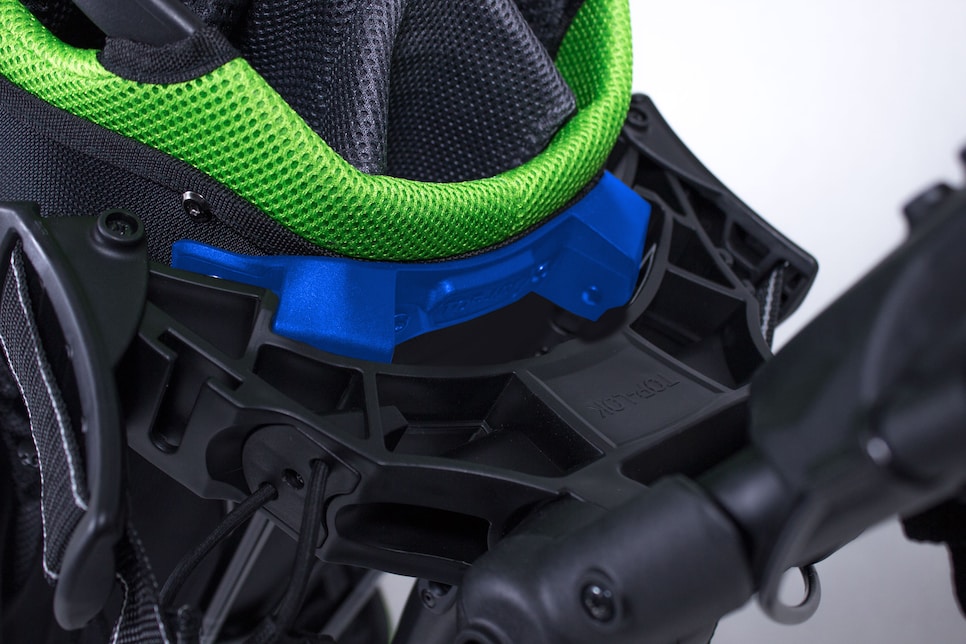 Bag Boy has spent its entire history in the golf business thinking about simplifying and streamlining some of the game's most tedious elements, like using a push cart so you don't have to carry a bag over your shoulders like a pack animal. Even college players are taking notice of the benefits of push-cart golf. A new feature to its push cart line called Top-Lok is just that kind of revolutionary simplicity.
The problem with bags and many push carts is often that the bag doesn't fit very snugly on either the base or the top of the cart. While straps might keep a bag from falling completely off the cart, it may not keep it from resting in the same position throughout the round, or even simply resting in the position that's ideal for retrieving your clubs.
The Top-Lok system, which is part of the Bag Boy line of push carts and bags for 2017, allows a bracket on the upper part of the bag to fit like a puzzle piece directly on to the upper bag bracket paddles on the Bag Boy push cart. It even frees the upper potion of the bag from being interrupted by a cart strap.
The Top-Lok system will be available on the following Bag Boy push carts (Quad XL/Compact 3/Tri Swivel II) and bags (Chiller Cart/Chiller Hybrid Stand). Currently, the Top-Lok mechanism is only available on Bag Boy carts and bags.