The Loop
Avoid that bunker or you'll owe a 'fine' to a charity
The typical golf-event fundraiser nets less than $5,000, according to various people I interviewed for a Golf Digest column last year. "In truth, the average net is more like $3,800," one guy in the fundraising business told me.
Which is just one more reason to like the way an English club has been raising money for Queen Elizabeth's Foundation. Instead of an elaborate and expensive event, Chessington Golf Club simply selected one bunker on the course and began collecting a "fine" of 50 pence every time a player hits into it.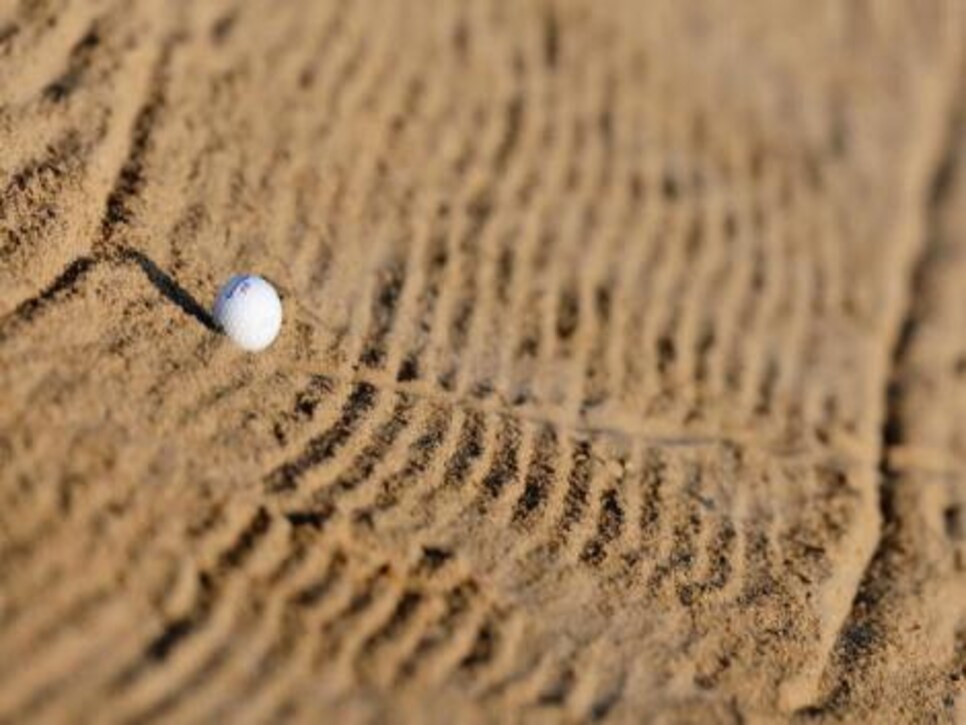 That money goes directly to QEF, an organization that helps people with various disabilities. To date the club's effort has raised £2,451.25. That's a little more than $4,000 at current exchange rates. Or about what an average golf-event fundraiser raises, and for a lot less effort.
Bonus points to the club's co-captains, Alison Tink and Matthew Burch, for their poses in the goofy photograph accompanying this local newspaper article about their efforts.