Money Matters
These two pros didn't win the AT&T Byron Nelson, but they still managed to pull off amazing money milestones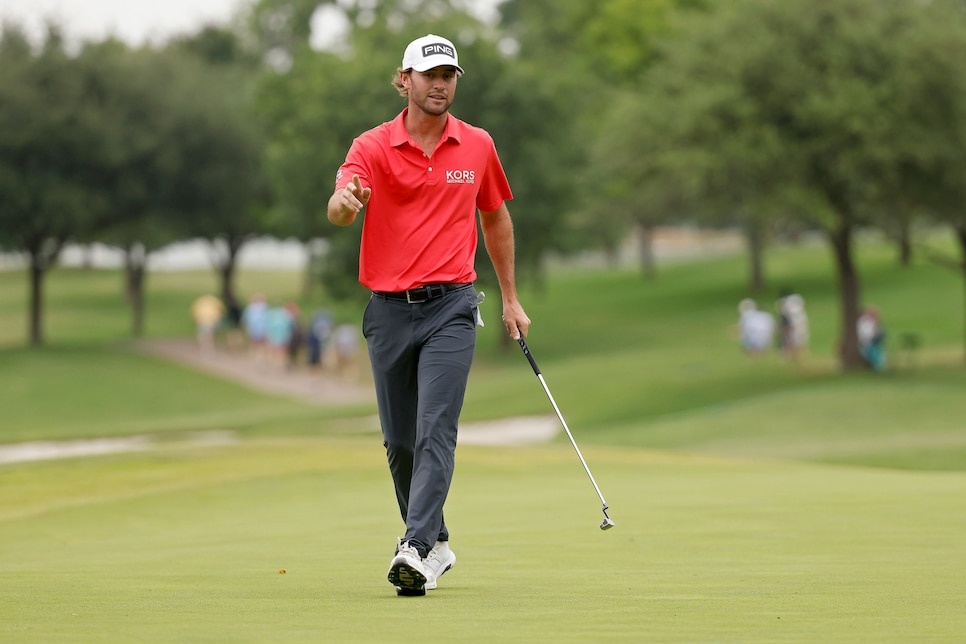 Neither Austin Eckroat or Marty Dou accomplished the main objective on Sunday at the AT&T Bryon Nelson: win their first PGA Tour title. Yet the 24-year-old Eckroat and 26-year-old Dou both walked away pleased with their performances, even if it didn't end quite as happily as they hoped after starting the final round in a share of the lead.
Eckroat's best finish in 30 starts coming into the week was a T-7 showing at the Corales Puntacama Championship in March. Dou's top performance in 44 starts was a T-17 at last fall's Butterfield Bermuda Championship. Suffice it to say, both were in rare air.
With a two-putt birdie from 63 feet on the 18th hole at TPC Craig Ranch, Eckroat grabbed a share of second place, shooting a closing 65. Considering this tournament has the biggest prize money payout of any event outside the majors and designated events in 2023, Eckroat walked away with a $845,590 prize money payout by tying with Si Woo Kim. That's five times as much as his biggest previous payday ($155,800) and more Eckroat had earned in his entire PGA Tour career prior to this week.
"I felt great all day. Slept good last night, really surprised myself with how I felt," Eckroat Siad. "When I came out and birdied the first hole, it really settled the nerves a little bit. Everything was solid, and I really felt like I played well enough to win. It's just hard to beat a guy that goes out and shoots nine-under. A lot of positives to build off of."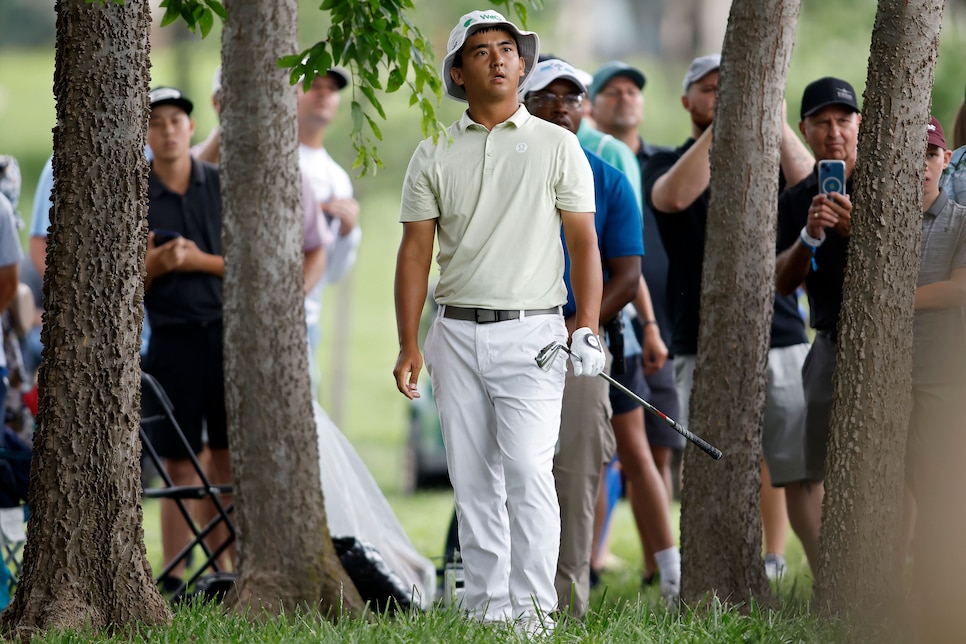 Similarly, Dou scrapped together a final-round 67 that got him a T-5 finish. The most he had ever made in a PGA Tour event was $89,375, yet on Sunday he ended up earning $351,000. This, too, was more than Dou had earned his entire PGA Tour career to that point.