Podcasts
Getting robbed in Augusta and why this version of The Match worked so well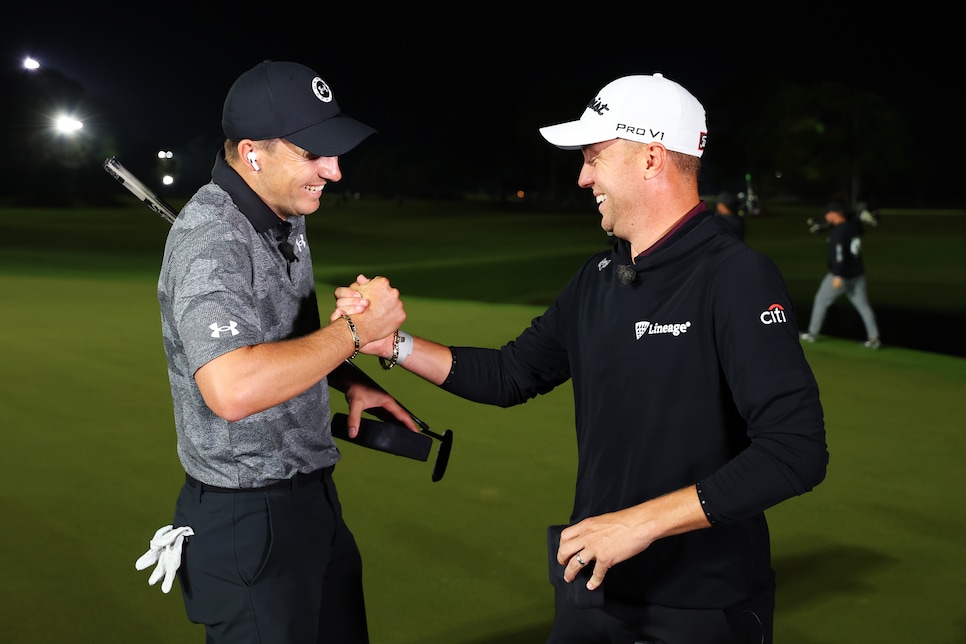 Prior to this past weekend, I had never been to Augusta, Ga., home of the annual Masters Tournament. You may be wondering how that's possible given I've worked for Golf Digest for the last half-decade, but that's a different story for a different day.
This past Sunday, however, I made my way to the Peach State after covering The Match in Tampa. To make a long story short, I was in town to gather some information for a preview story I'm writing. Big-J Journo stuff.
Those who have been to Augusta know that, despite being home of one of, if not the, most pristine and exclusive private golf clubs in the world, it's not the nicest area. I had heard this over the years and can confirm that is in fact true after a rather harrowing experience - I was robbed in Augusta on Tuesday.
Apologies in advance, but to hear the full story you're going to have to listen to this week's episode of The Loop podcast (this is called a tease in the biz), where I spare no detail of this unlucky break. Definitely not how I envisioned my first trip to Augusta going, but the good news is it can only get better from here. Please, have a listen to the full episde below, where myself, Alex Myers and Stephen Hennessey also recap a fun edition of The Match under the lights and look ahead to NFL Week 15 and the PNC Championship.