Golf & COVID-19
Texas Longhorns golfer tests positive for COVID-19, withdraws from Augusta National Women's Amateur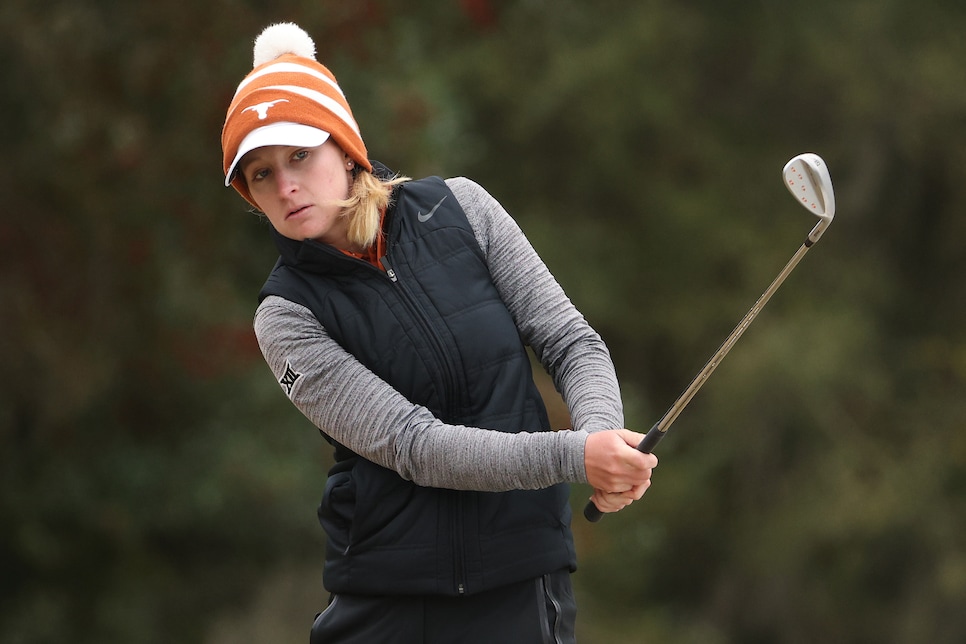 Kaitlyn Papp plays a shot on the fifth hole during the continuation of the final round of the 75th U.S. Women's Open Championship.
Jamie Squire
Kaitlyn Papp knows what a privilege it was to play in the inaugural Augusta National Women's Amateur in 2019, and that made it all the more difficult on Friday when she announced on social media that she would not be able to compete in the second edition, scheduled for next week, because of a positive COVID-19 test.
"After following all safety measures at our collegiate golf tournament last week, this is disappointing news," she said in a Instagram post. "I am currently in isolation for 10 days to get healthy and protect the ones I love."
Papp is No. 9 in the Women's Amateur Golf Rankings for women and she made a splash on the professional scene in December when she contended into the weekend in the U.S. Women's Open in Houston. She eventually tied for ninth to be the tournament's low amateur. Papp tied for fifth in the first ANWA in April 2019.
The 23-year-old is currently in her senior season for the Longhorns and has five top-10 finishes in seven events, including a victory this month in the Wildcat Invitational. Last week, she was second in the Mountain View Collegiate in Tucson, Ariz. She told Golfweek that upon returning home she received her first COVID-19 vaccination. She felt ill that night and again on Tuesday, and on Wednesday she was tested for the coronavirus, and the result came back positive.
Two of Papp's Texas teammates, Hailee Cooper and Agathe Laisne, are also entered in the ANWA, which starts next Wednesday with two rounds at Champions Retreat before the event shifts to Augusta National for the final round on Saturday. Cooper told Golfweek that she isolating and has tested negative twice.