Tiger Tribute
Former 'Tigress' competing in Augusta National Women's Amateur, honoring Woods with custom shoes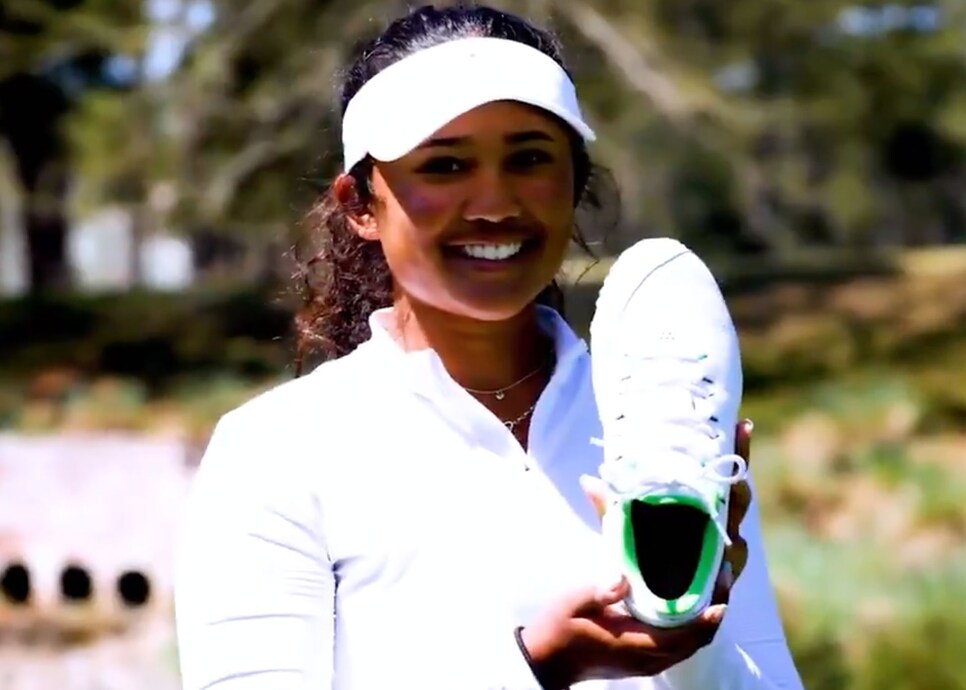 Amari Avery shows off the custom-made Jordan golf shoe she'll be wearing this week at the Augusta National Women's Amateur. Inside, there is a tribute to her golf inspiration, Tiger Woods.
There is a pent-up anxiousness among the competitors ahead of this week's Augusta National Women's Amateur. Several players in the field have been waiting more than a year for the opportunity to compete in the event, having earned invitations to the 2020 tournament only to have it be canceled in the wake of the COVID-19 pandemic.
Among them is Amari Avery, a 17-year-old from Riverside, Calif. You might recognize the name from the Netflix documentary "The Short Game," in which Avery was one of the eight junior golfers whose rise in the game was chronicled back in 2013. Avery was billed as "Tigress" by her father, Andre, who hoped attempted to model her career after Tiger Woods. He's since given up on trying to make the name stick, but Avery's game has continued to develop over the past few years. She won the California Women's Amateur in 2019 and she is set to play college golf at USC in the fall of 2022.
"It's definitely going to be slightly overwhelming," Avery said when asked about playing at Augusta National in New York Times article by Brendan Porath earlier this week. "But I think that me just being there could be inspiring for girls like me. I'm going to be out there to play for myself and just show people that people like me can be out there, we can be at that high level and play."
Excited to play in the ANWA, Avery hopes that Woods will also serve as a bit of inspiration. As a way of making a connection, Avery will be wearing a pair of Jordan golf shoes with a custom Tiger tribute. Inside the shoe is a picture of Tiger fist pumping and a listing of the years in which he won his five Masters titles at Augusta National.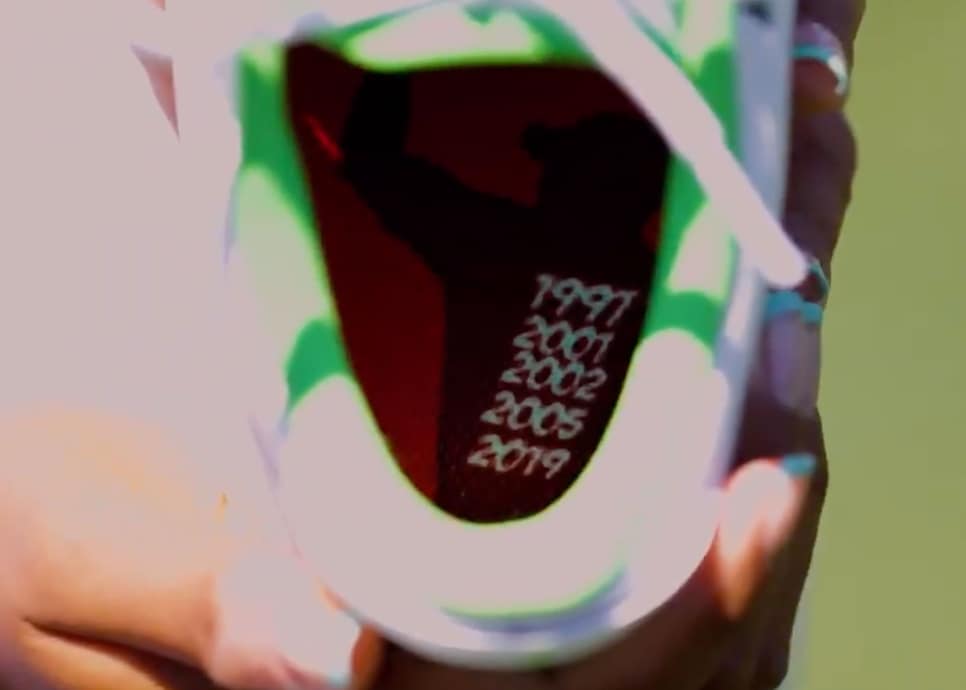 Augusta National produced this video about Avery and the list of "similarities" she shares with Tiger.