News
Report: Trespasser at Augusta National chased down, arrested by police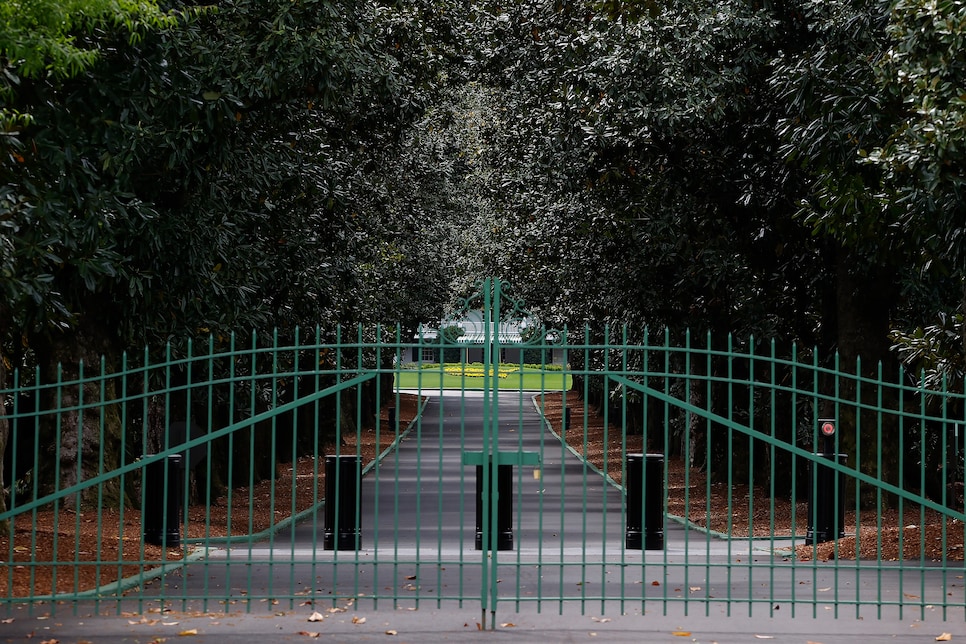 Admit it. At some time watching the Masters, you've probably fantasized about sneaking onto Augusta National Golf Club. Maybe you'd be bold enough to try it in the daytime, for a run across the Hogan Bridge to putt on the 12th green, or to hit just one tee shot at 16.
Some advice: Don't try it. The place is guarded as if each blade of grass is laced with silver and gold.
One Grayson Beveridge, of the nearby suburb of Martinez, apparently didn't care about the consequences. He had nothing better to do last weekend than to give sneaking on Augusta a shot. It did not end well, according to a report by the Augusta Chronicle, though it could have been worse, given that Beveridge, 26, ran from police when Augusta National security guards discovered him.
According to an incident report by Richmond County police, Augusta National guards spotted a white male on the property and called law enforcement. Deputies arrived at 11:39 p.m. on Saturday, and when they tried to make contact with Beveridge, he started running toward a bridge on Berckman's Road, which borders the ANGC property. Beveridge gave up a short time later.
He apologized to police for running and said he attempted his stunt because he was "bored" and wanted to have "some fun."
ANGC didn't find it funny. It is choosing to prosecute Beveridge, who was taken to jail before being released on bond.