LPGA
Atthaya Thitkul's time as World No. 1 could be short. Like one-week short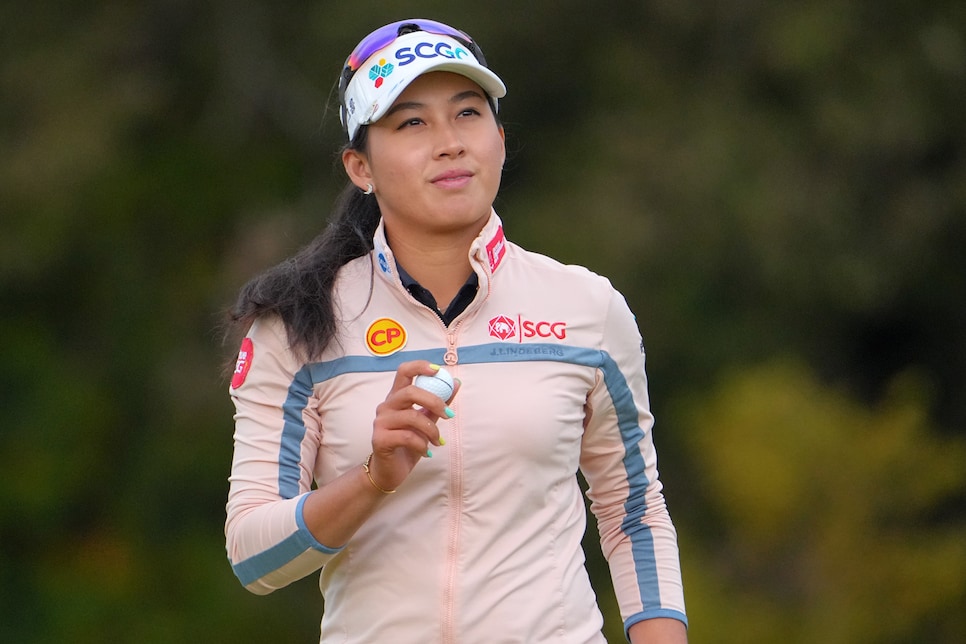 But now, there's the potential for Thitikul to as quirkily fall out of the top spot come Sunday due to her performance on the golf course. With a one-over 73 during the third round of the Toto Japan Classic, Thitikul dropped to five under for the tournament to settle into a tie for 23rd, nine shots back of 54-hole leader Momoko Yeda. According to the LPGA Tour, if Thitikul finishes solo 20th or worse, Ko would regain the No. 1 ranking—despite the fact that Ko is not competing this week at Seto Golf Course in Shiga, Japan.
It's not unprecedented for a player to rise to No. 1 in the Rolex Women's Ranking only to fall out the next week. In June 2010, Japan's Ai Miyazato won the ShopRite Classic on a Sunday, jumped Jiyai Shin to No. 1 on Monday but was passed the following week by Cristie Kerr. It happened again to Miyazato that July and twice to Kerr in August and October of that year. More recently in November 2017, Sung Hyun Park became World No. 1 for the first time in her career, only to get passed when Shenshen Fang won the next week.
The good news for Thitkul? All three of those players did eventual return to No. 1. And with Ko nursing an injured left wrist—she has played her first tournament since August two weeks ago in South Korea and had to withdraw after three rounds after sitting in last place—there's certainly the potential for Thitikul to play her way back into the top spot during one of the final two LPGA events on the 2022 calendar in the next two weeks.
UPDATED, NOV. 6—Thitikul bounced back from her disappointing third-round to shoot a five-under 67 on Sunday and claim a T-10 finish, ensuring that she'd remain World No. 1 for at least another week.