LPGA Tour
Thai teenager Atthaya Thitikul joins Tiger Woods and Lydia Ko as youngest World No. 1s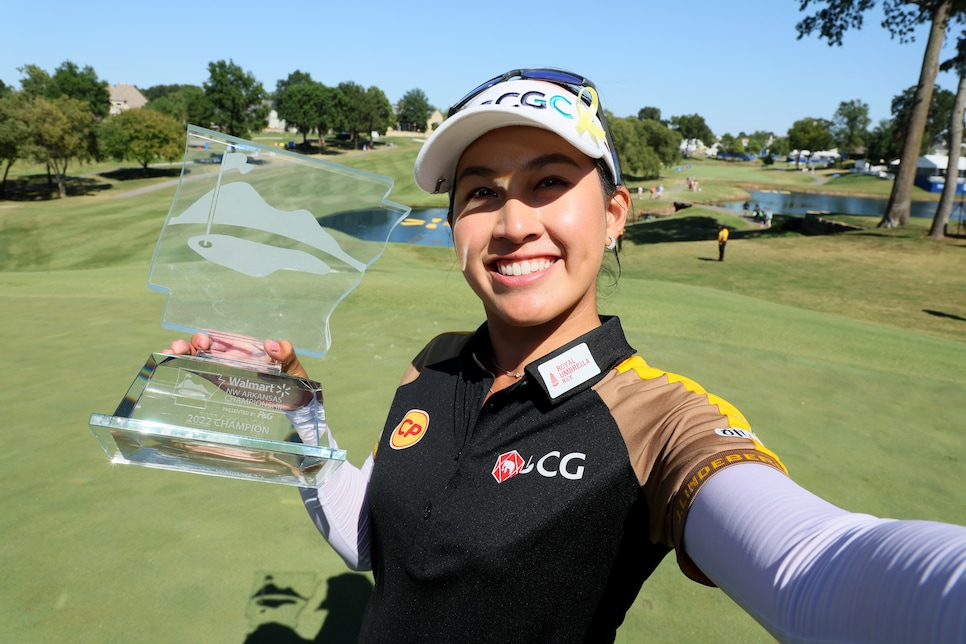 Last year the World No. 1 ranking was traded back and forth between Nelly Korda and Jin Young Ko so often, it would've been hard to predict that there'd be a new No. 1 a year later who wasn't either one of them. But with less than a month left in the 2022 season, neither Ko nor Korda are in the top spot, and the new World No. 1 wasn't even playing on the LPGA in 2021.
Atthaya Thitikul, 19, is the new World No. 1, becoming just the second teenager to ever reach the top ranking, after Lydia Ko did so in 2015. Thitikul, Ko and Tiger Woods are the only golfers, male or female, to reach World No. 1 before age 22.
Although she's a rookie, Thitikul made her presence known when she won the JTBC Classic in March. She finished in the top 10 seven more times before winning again in September at the Walmart NW Arkansas Championship. In her next three events, she finished in the top 10 each time, most recently finishing sixth at the BMW Ladies Championship.
A week after the BMW, the Rolex Women's Rankings were recalculated and Thitikul rose above Jin Young Ko, unseating her as the No. 1 player in the world. Ko also played the BMW Ladies Championship, but withdrew due to injury.
Thitikul was measured in her response to becoming the top player in the world.
"It is very special to get to the top, but it is much harder to retain it," Thitikul told the LPGA. "I still have a lot to learn from all the legends and current players both on and off the course. I will continue to work hard for my family, my team, my fans and my country."
Thitikul has shown a level of maturity thus far in her fledgling career. After becoming the youngest player to win a professional tournament when she won a Ladies European Tour event as a 14-year-old, she resisted the temptation to turn professional. Instead she remained an amateur, traveled, played more events and turned pro three years later. In 2021, after having won four times on the LET, Thitikul went to LPGA Tour Q School and earned her card for this season.
Perhaps most surprising about her success in professional golf is that it all happened because of challenges early in her life. To cure constant colds, her doctor prescribed more time doing outdoor activities and told her it would help her health if she opted to play either tennis or golf. She chose golf even though no one in her family played the game. Now, less than a decade later, she's the best female golfer in the world.