News
MPCC Replaces Poppy Hills In Rotation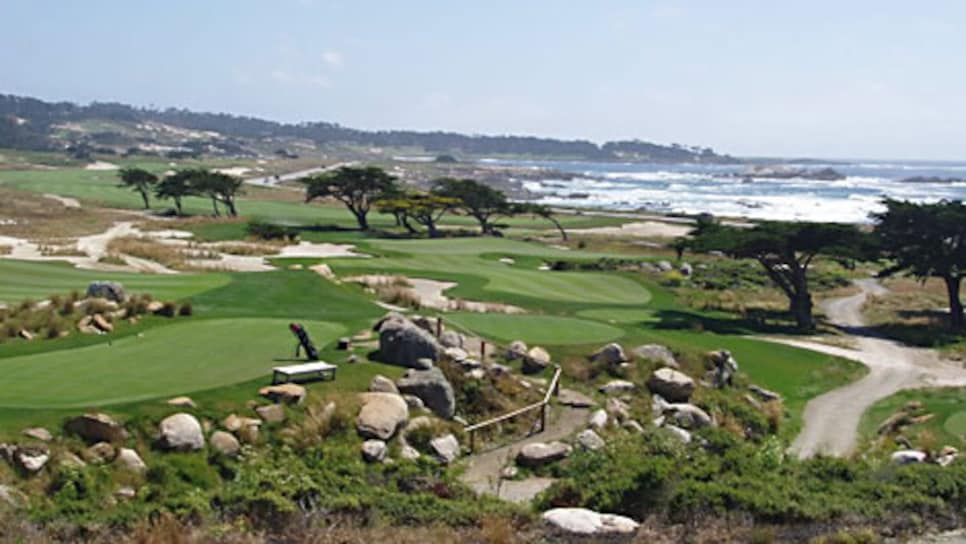 In 2005 Mike Strantz was brought in to lead a redesign of the Shore Course.
Monterey, California -- The Monterey Peninsula Country Club Shore Course will return to the AT&T Pebble Beach National Pro-Am rotation in place of Poppy Hills Golf Course for the 2010 tournament. MPCC, which was last a site for the tournament in 1977, will join the three-course rotation that already includes Spyglass Hill and Pebble Beach Golf Links, the tournament's host course.
According to a report in the Monterey County Herald, the deal to bring the AT&T to Monterey Peninsula Country Club is only for one year.
The tournament was played at Monterey Peninsula Country Club for the first 20 years. The Dunes Course was used for 18 years and for the final two years, 1965 and 1966, the tournament was held on the Shore Course.
MPCC's Shore Course is currently ranked ninth in California and 72nd in the U.S. in Golf Digest's list of America's 100 Greatest Golf Courses. Nationally Pebble Beach and Spyglass Hill are ranked sixth and 51st, respectively.
"The PGA TOUR and its players have enjoyed and valued the relationship with Poppy Hills over the past 19 years," said PGA TOUR Commissioner Tim Finchem. "The Northern California Golf Association does great things for golf, especially with their youth programs and we look forward to continuing our support of its efforts.
"Adding the Monterey Peninsula Country Club's Shore Course to the rotation allows the tournament to return to its roots, when the club was part of the rotation from the beginning. I have spoken to many players about this and they are excited that the Shore Course is being added to this stellar rotation."
"We, too, are looking forward to MPCC's return," states Monterey Peninsula Foundation board chairman, Clint Eastwood. "We feel it will have a tremendous impact on the strategic charitable goals the Foundation has set for the future."
Edited by Golf Digest Digital staff