The endearing Pebble Beach is one of the most unique courses on the PGA Tour. It features greens of only 3,500 square feet on average, some of the smallest on tour. The model that shows course key stats at RickRunGood.com notes the importance of driving distance to success at Pebble Beach, but not necessarily in the way you would think.
Pebble Beach has plenty of "designated landing areas," meaning that most players hit their second shot from a similar position. The longer hitters will have shorter clubs in from the same position as many of their peers. So while their distance advantage might not be realized off-the-tee, it is realized on their approaches.
Price range: $9,000 and above
High Upside: Jordan Spieth ($9,700 DraftKings | $11,100 FanDuel)
Spieth brought the golf world to a fever pitch last week with his Saturday 61 en route to a T-4 finish. I'm cautiously optimistic for his prospects this week after watching him gain 7.85 strokes on approach last week, by far the best in the field. Sure, he struggled Sunday, but that was mostly a product of him not putting lights-out like he did Saturday. Spieth will need to rely on that strong approach game—along with that magic short game—to make noise again this week at Pebble Beach. He's the 2017 champion of this event and has never missed the cut in eight trips, including top 25s. The interesting dilemma you must answer: Spieth's DraftKings price has only been this high one other time in the past year and a half (this year's Safeway Open). So you're paying up for that upside.
Safest Option: Patrick Cantlay ($11,300 DraftKings | $11,900 FanDuel)
Cantlay has few holes in his game and is in the midst of a scorching stretch of golf. His victory at the ZOZO Championship turned into a T-17 at the Masters, followed by a T-13 at the Tournament of Champions before a scorching Sunday at the American Express to finish runner-up. He's missed one cut since the 2019 Players Championship and finished T-11 here last year.
Most Likely To Disappoint: Will Zalatoris ($9,900 DraftKings | $11,200 FanDuel)
I'm about as bullish as anyone on Zalatoris, but this price is starting to hit critical mass. Believe it or not, Zalatoris has been priced over $10,000 on DraftKings three times already this season. The difference is that those events were weak fields with little resistance at the top. That's not the case this week at Pebble Beach. The only flaw for him is the short game, which is critical this week at Pebble Beach with those tiny putting surfaces.
Pick To Win: Daniel Berger ($10,100 DraftKings | $11,600 FanDuel)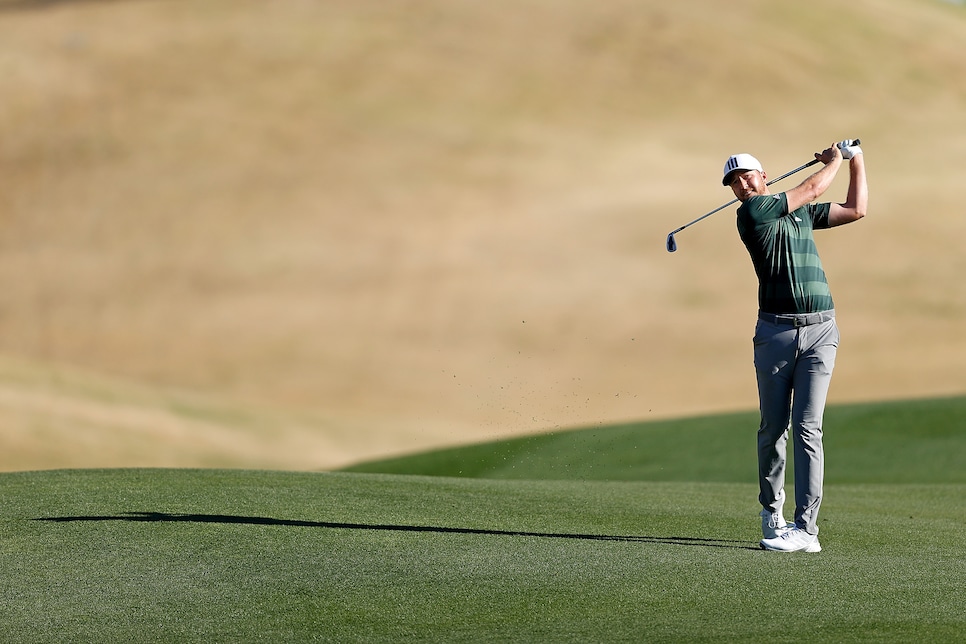 The departure of Dustin Johnson from this field creates an epic crater at the top that Daniel Berger will fill. Coming off an uncharacteristic missed cut, Berger will set his sights on Pebble Beach—a course where he earned a T-5 finish last year. Berger has a short memory, finishing T-2 in the start following his last missed cut.
High Upside: Brendan Steele ($8,400 DraftKings | $9,800 FanDuel)
Steele has no problem finding the middle of the clubface with his irons and wedges. Finding it with the putter is a different story! Steele led the field in strokes gained/off the tee last week in Phoenix and was third in tee to green. If he can putt anywhere near the field average, he'll find himself in contention at Pebble Beach.
Safest Option: Kevin Streelman ($8,900 DraftKings | $10,400 FanDuel)
"Finding himself in contention at Pebble Beach" is basically the title of Kevin Streelman's biography. In the past five years, Streelman has never finished worse than T-17, including a runner-up finish last season. He's rounding into form at the right time, gaining 4.94 strokes on approach last week, seventh-best in the field.
Most Likely To Disappoint: Phil Mickelson ($8,600 DraftKings |$10,200 FanDuel)
The course history for Mickelson is nothing short of amazing—he's won this event five times and is in the midst of a three-year stretch that has resulted in a third, a victory and a T-2. The problem for Mickelson is that he's only cracked the top 20 once since his third-place finish here last year. Per the RickRunGood.com golf database, Mickelson is in a stretch seven consecutive measured events in which he's lost strokes off the tee. He's putting himself in bad situations and has lacked the recovery ability to make up for it.
Pick To Win: Sam Burns ($9,100 DraftKings | $10,500 FanDuel)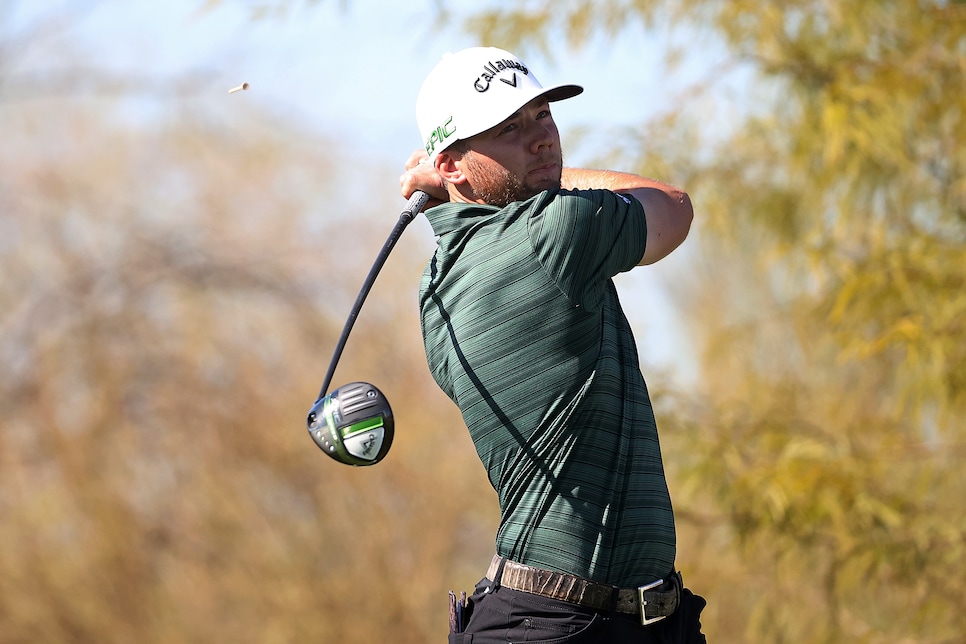 Burns has flashed BRILLIANCE this season but has failed to put four rounds together. Per RickRunGood.com, Burns has gained at least 3.5 strokes in a single round in four of his 10 rounds this year. Only Justin Thomas, Xander Schauffele and Si Woo Kim can boast the same. If he can avoid a disaster round, he's going to contend.
High Upside: Peter Malnati ($7,800 DraftKings | $9,400 FanDuel)
Malnati has been an incredible fantasy scorer this season—piling up plenty of bogeys but off-setting them with pockets full of birdies. The end results have earned him four top-15 finishes in his past eight starts. He will need to lean on his short game this week, but that's certainly one way to find success at Pebble Beach.
Safest Option: Chez Reavie ($7,500 DraftKings | $8,900 FanDuel)
Pebble Beach, playing a hair over 7,000 yards and with tiny greens, is one of the more unique courses on the PGA Tour. Chez Reavie, seemingly, fits these unique guidelines. Per the RickRunGood.com golf database, Reavie has been excellent in his career on small (6,000 square feet or smaller) greens with Poa annua grass. In his 26 qualifying rounds dating back into 2015, he's gained 2.09 strokes per round on the rest of the field. That's the best of any golfer teeing it up this week.
Most Likely To Disappoint: Joel Dahmen ($7,400 DraftKings |$8,900 FanDuel)
This week, many golfers have received a price increase from their baseline, which might leave Dahmen in an appealing price point. I'm worried about his three consecutive missed cuts and how he's played in those weeks. There's seemingly no correlation: One week he can't hit his driver, the next he can't putt. It's not just one facet that needs to be fixed: He needs to get a handle of everything, which is usually a tall task.
Pick To Win: Harold Varner III ($7,700 DraftKings | $9,200 FanDuel)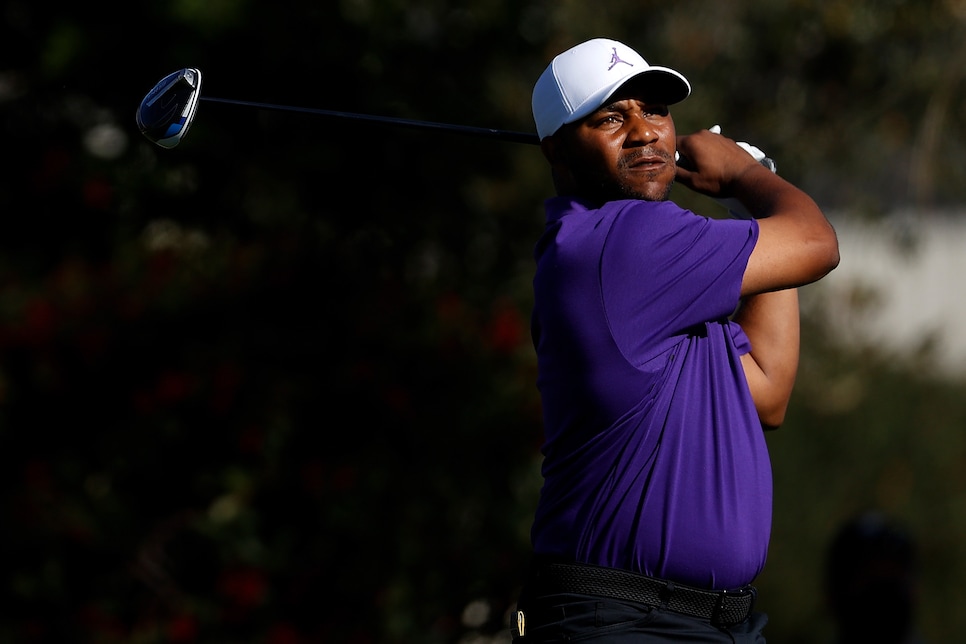 Varner flashed the skill-set that I love last week in Phoenix, gaining over 4.5 strokes on approach. When he's at his best, that's what he does, he dials it in with the irons and makes enough putts to contend. He's volatile and things go sideways for him quickly, but there's plenty of upside at this price.
High Upside: Brandon Hagy ($6,800 DraftKings | $8,300 FanDuel)
Hagy is an absolute bomber, ranked 21st in driving distance on tour. While that is not as important off the tee at Pebble Beach, it's critical on approach shots. He's made three of his past four cuts including a T-21 at the American Express. This is a weak field, and Hagy is playing decent golf right now.
Safest Option: Andrew Landry ($6,900 DraftKings | $7,800 FanDuel)
Short but accurate? That's Andrew Landry! He ranked 170th in driving distance but 11th in accuracy. There are a handful of courses each year that fit this mold, and Pebble Beach is certainly one of them. He's made six out of nine cuts this season, headlined by a T-4 at the RSM Classic.
Most Likely To Disappoint: Ted Potter Jr. ($6,800 DraftKings | $7,900 FanDuel)
There will be plenty of reminiscing about Potter beating Dustin Johnson in a playoff at Pebble Beach in 2018. You could argue Potter is playing "good golf," coming in off a T-18 at the Farmers and making the cut in Phoenix. Don't fall for it! He's missed 11 of his past 13 cuts and ranks outside the top 120 in seemingly every major stat category.
Pick To Win: Chase Seiffert ($6,800 DraftKings | $7,700 FanDuel)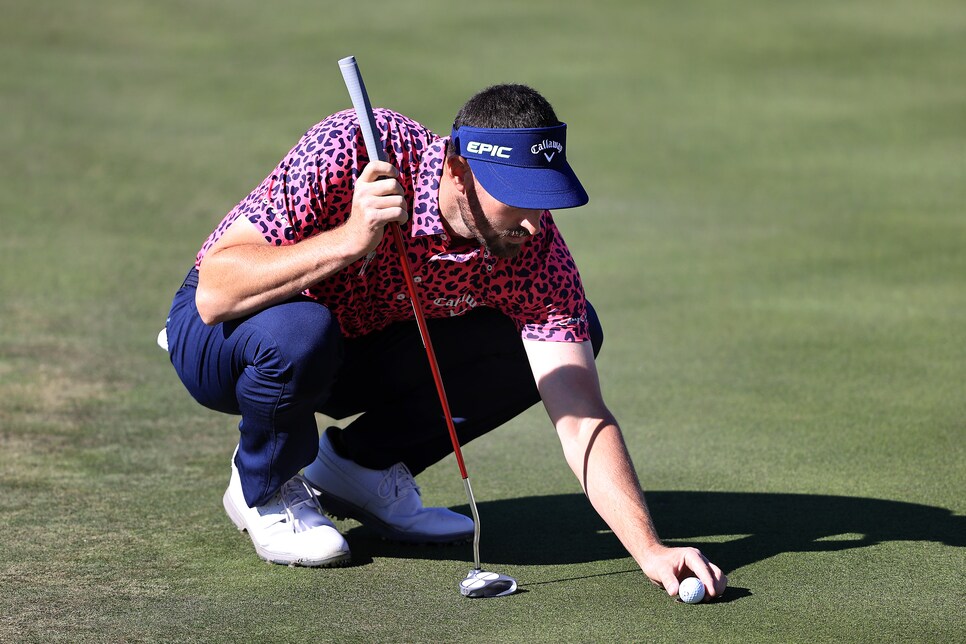 Seiffert has made two cuts in a row and three of his past four. Seiffert has been trying to return to his 2020 form, when he gained strokes in three of the four major strokes-gained categories. There is no safety in rostering Seiffert, but he has more upside than many of his peers.