The Loop
Based off this stat alone, the Atlanta Falcons need to fire everyone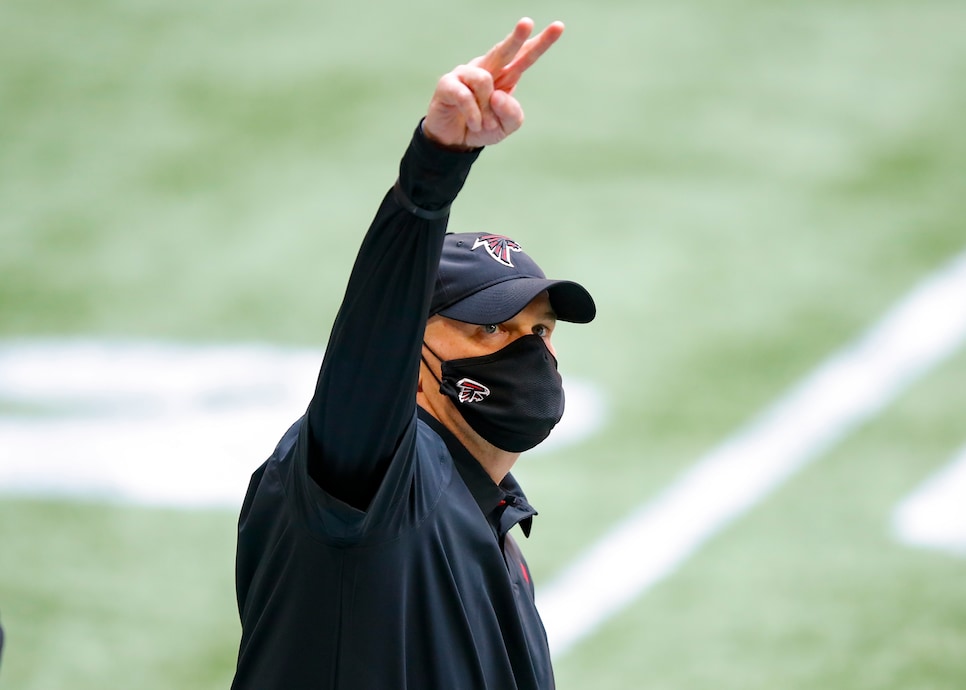 Atlanta Falcons fans thought "28-3" would haunt them forever. That it would be the low-point in franchise history. That nothing could out-pain the pain they suffered in a catastrophic loss in the sport's biggest game. Never would they experience such hurt again.
Oh, how very, very wrong they were.
Not only did Falcons fans suffer a worse heartbreak last week, they may have suffered an even worse one on Sunday. Just seven days after blowing a 20-point lead to the Dallas Cowboys (Atlanta led by as many as 15 in the fourth quarter), the Falcons blew another massive lead at home against the Chicago Bears. This time, they led by 16 points with one quarter remaining. Down 26-10, backup quarterback Nick Foles and the Bears scored 20 unanswered, giving Chicago a 30-26 victory. The worst part? Da Bears didn't even need an onside kick.
As if these back-to-back blown leads weren't bad enough, one stat shows that they are historically bad. Shoutout to ESPN Fantasy Football expert Field Yates for bringing this into our lives:
Absolutely shocking stuff. Equally as shocking is the fact that everyone on the Atlanta coaching staff remains employed. They all should have been fired on the spot once the final whistle blew. But as long as the coaching staff and the team remain as constructed, Atlanta has no one but itself to blame.