Amateurs
At the Latin America Amateur, UNLV freshman Aaron Jarvis hopes to expand golf in the Cayman Islands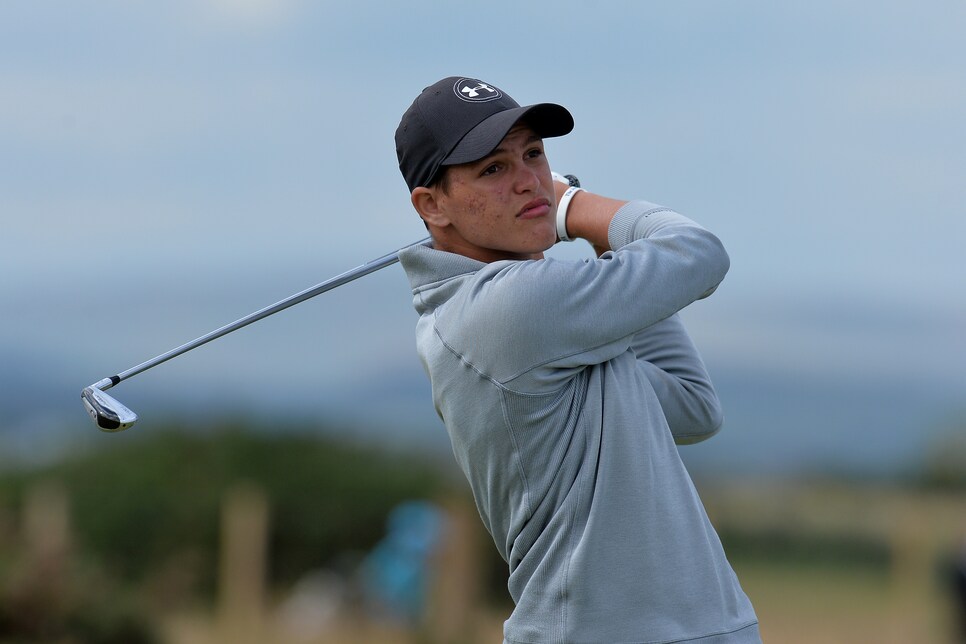 In order for a player to "grow the game" in his home nation, international success is the first and most necessary element. Aaron Jarvis, still just 19 years old, took a big step in that direction with a second-round 69 at Casa de Campo in this week's Latin America Amateur Championship, good enough to finish in a tie for third place heading into the weekend.
Jarvis hails from the Cayman Islands, a place most Americans would know—if they know it at all—either as a vacation resort or an infamous tax shelter. He wants it to be known for something else: golf. And if his career is a vehicle for that goal, the journey may start in earnest this week.
"I think being from the Cayman Islands [there] wasn't much golf in the past, or no one has really taken a step forward," he said on Friday. "So I think taking responsibility and just going ahead feels great. I mean, want to make my country proud, my school proud...golf isn't the biggest sport on the island. There's not that many people that play it. Hopefully if I do well, I can go back and be an inspiration to the younger generation to come up and get more people involved in the game."
This is Jarvis' second LAAC, with his debut coming in 2019 at the same course. He made the cut that year, finishing tied for 50th, but after attending the David Leadbetter Golf Academy in Orlando and playing for the Runnin' Rebels, he feels like a different player in 2022.
"The last time I played," he said, "I didn't have much experience. Kind of just grew up playing in the Cayman Islands and then [the LAAC] was my biggest tournament ever ... coming here and making the cut was like a big accomplishment for me. Now that I have more experience under the belt, the academy and my first semester at UNLV, has progressed me to where I can compete with these guys on another level now."
Jarvis compared it to a PGA Tour event, and that's probably no accident. He's an ambitious golfer who credits himself with working "harder than anyone else at getting to where I want to get to," and there's no doubt that a professional career is one of his goals. Already, he's no stranger to winning, having captured three world amateur golf ranking events in 2020.
This is already exceptional, coming from a territory that the R&A's 2021 report credited with just two facilities—an 18-hole course and a 9-hole course—and with just 650 registered golfers among its 71,000 residents. But Jarvis wants more.
"I need to improve the way I handle pressure," he said of the challenges facing him this weekend. "Slowing down, doing more breathing. I think the game is good enough. Driver is the best club in the bag right now, and I just need to be better under pressure and commit to more shots. I need to finish like a Rebel."
If he manages to win at Casa de Campo, he'll become the first player from the Cayman Islands to compete in the Masters and the Open Championship. But even if he falls short of that lofty goal, Jarvis has the look of a golfer whose name we'll hear again.