Editor's Note: This article first appeared in Fire Pit Collective, a Golf Digest content partner.
Oh, man, here we go. I thought the lesson of last summer was that Woods clearly has a dwindling number of swings his reconstituted body will allow him to make and we should collectively just enjoy seeing him between the ropes and not fret about his scores. But Tiger is Tiger, and for three decades he has consistently been doing the impossible, so I s'pose it's impossible not to wonder if he can rediscover the magic. Having not played a real tournament in six months, on one of the most exacting courses on Tour against a stacked field, I'd say Woods making the cut is a long shot at best. But then I remember he made the cut last year at both the Masters and the PGA Championship when he was even rustier and his body much weaker. So who the hell knows. The only certainty is that it is going to be fun to watch him try.
If Rory is Beyonce and Rahm is Rihanna, who does that make Scheffler? I think he has a Billie Eilish vibe, but I could be talked into an Ariana Grande argument. #AskAlan @luke_peacock
Nah, Scheffler is definitely Adele: Not glam but can hit notes unattainable to mere mortals.
When Sami Valimaki had a putt for birdie on the 18th at the Singapore Classic that would have forced a playoff, the camera did a close-up of his face the whole time while he hit the putt so that we didn't see the actual shot … should I ask for my TV subscription fee back? @EatandSleepGolf
I don't know, I think it's pretty cool and cinematic. We all complain about how formulaic and predictable golf on TV is, so I support it if some of these folks suddenly go full Spielberg.
For those who have not been out on the West Coast for golf, how much can we glean from the winner/top finishers of Riviera this week and their chances at the U.S. Open at LACC later in the year? Or are they too dissimilar to really handicap favorites? @jameswoldbdc
Excellent question. Riv and L.A. North were both designed by George (the Captain) Thomas. They share the same DNA, demanding sound strategy, precise iron play and imaginative work around the greens. LACC is a bigger ballpark and will be set up tougher, but I think this week will be an excellent barometer of who is a threat at the national championship. And let's not underrate the factor of which players can tune out the distractions of La La Land. It is an article of faith in the NBA that if a visiting team arrives in Los Angeles the night before a game it has almost no chance at victory because the players are going to go out on the town and be left in sub-optimal condition. I don't think pro golfers chase it quite as hard as NBA ballers, but surviving L.A. is a real thing.
Who's the first LIV golfer to come back to the PGA Tour? And how would that work, etc.? Feel like this is inevitable at this point. @HighFades
I'm hearing a lot of rumblings that Brooks Koepka has buyer's remorse. He took the money when his brittle body was still being put back together, and in private he has confided to folks he wasn't sure if he would ever get fully healthy again. But now Koepka is feeling frisky and supposedly rethinking his career choice. The guy has one of the biggest egos in golf, and as the PGA Tour creates ever-increasing buzz with its elevated events and even the state-sanctioned TGL, Koepka has to feel like he's on the outside looking in. As for the mechanics of returning to his old place of business, a lot hinges on the European Tour lawsuit that is being reviewed by arbitrators in the UK. If the players prevail, that opens the door for the LIV guys to have unfettered access to the Euro Tour, which will be a boon to a struggling circuit. It would also position LIVers to play for Europe in the Ryder Cup, all of which would put intense pressure on the PGA Tour to forge a truce with LIV. Secretly, Monahan would love for some big-name LIV guys to come home because it would be a p.r. bonanza for the PGA Tour.
All-time, it has to be George Plimpton. "The Bogey Man" took readers to places they had never gone in a wildly immersive way. All these decades later it still holds up. Among contemporary scribes there is not a lot of gonzo, but Bamberger is an easy choice. Honorable mention to Shane Ryan, who puts himself out there in a unique way.
Is the WMPO the Kentucky Derby of golf? Stampedes out of the starting gate, decadence/depravity, and fans more focused on the party than the sport. Could be a sequel to Hunter S. Thompson's Kentucky Derby piece: "The WM Phoenix Open Is Decadent and Depraved." You should do it. @ZitiDoggsGolf
That's an all-time classic bit of gonzo journalism (defined loosely as writing that features the author as the protagonist and thus idiosyncratic reporting). Until last week I hadn't been on the grounds at the TPC Scottsdale in a long time and I had forgotten how bonkers it is. I think you just gave me my first meaty assignment for 2024.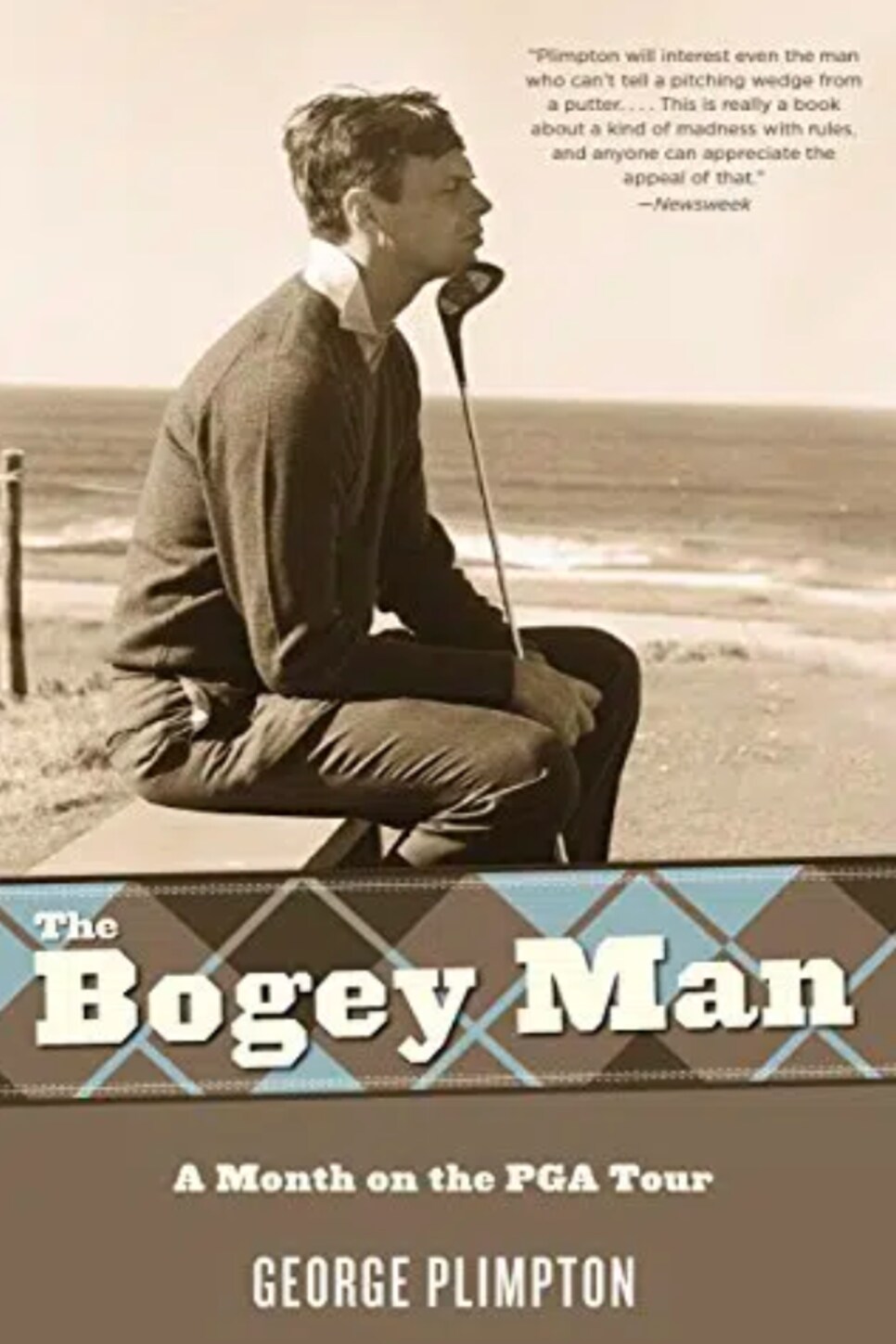 How do you feel about the most bonkers, gonzo, unhinged tournament of the year being won by the least exhilarating player out there? @JamesRamsden_
It had to be thus. There's no way a cat on a hot tin roof like Jordan Spieth could prevail in such a chaotic environment; it took a pulseless player like Scheffler to get it done. What a strong performance! For all the debate about whether Rory or Rahm or Cam Smith is the real number one, I love that Scheffler expressed some pre-tournament red-ass and then reclaimed the throne.
It may be a little too much of a good thing. The 16th hole used to be part of the show, but there was also a lot of focus on the thrilling risk-reward finish. Now it feels like the 16th overwhelms everything else about the tournament. Much like many of the female fans at 16, CBS would be wise to show less and leave a little to the imagination.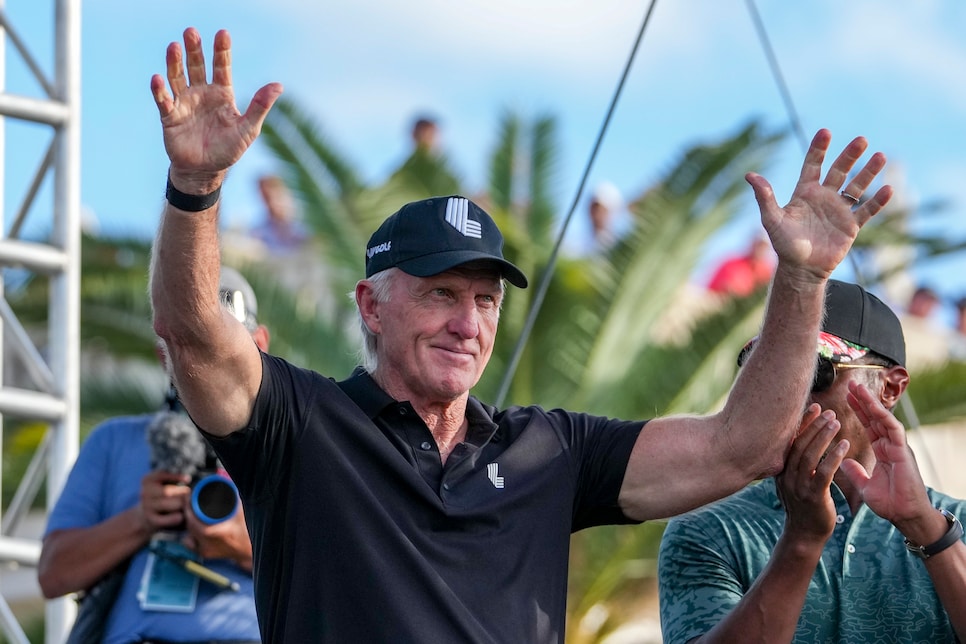 With all the bad and mediocre results from the players lately, is Greg Norman nervous that the Masters will be a massacre for his players? And should he be nervous? @rgen_hle
There is sooo much golf to be played between now and then that I don't think anyone is panicking, but for sure the Masters is going to be a referendum on LIV's credibility, rightly or wrongly. Between last November and this Masters, only three LIV events will have been conducted, on a pretty good course (El Camaleon in Mexico), a mediocre course (The Gallery Golf Club in Tucson) and a bad course (Orange County National in Orlando). This is obviously not ideal preparation, although LIVers can and have been picking off starts on the Asian Tour. If a LIV player wins the green jacket it will provide much needed validation for the road less traveled, but if these guys collectively struggle the wonky preparation will be a topic that's beaten to death. It gets even more challenging: In the month between the Masters and the PGA, LIV players will be compelled to cram in tournaments in Australia, Singapore and Oklahoma! So it quickly morphs from not enough golf to too much. The first two major championships of the year promise to be fascinating.
Could Phil Mickleson have been the lead analyst at CBS if he didn't light his PGA Tour career on fire? #AskAlan @MattWagers2
Oh, gawd yes! Who among will ever forget his riotous cameo in the booth at the 2020 PGA at Harding Park, when he basically sent Nick Faldo into early retirement? Phil has always been close to Jim Nantz and a lot of the CBS guys. So the job was certainly waiting for him and should also be mentioned alongside the other plum roles he has potentially forfeited, including being a Ryder Cup captain and an honorary starter at the Masters.
Definitely. I already sunk my life savings into crypto, so what can go wrong?