Editor's Note: This article first appeared in Fire Pit Collective, a Golf Digest content partner.
Alan, can we please put this treacherous idea of "fifth major" to bed? It is jarring to hear the notes every time the suggestion is made about this agenda to produce a non-existent major. Would love your views. @SportASmile
For starters, excellent use of 'treacherous.' I actually think it's harmless filler for early in the Players week and then no one thinks about it again for the next 51 weeks. Anyway, the whole notion has taken a big hit now that the defending champ and various other LIV golfers won't be at Sawgrass. A major selling point for the Players Championship was that it annually had the strongest field in golf but that is clearly no longer the case. Hey, at least it still has a 36-hole cut! This may be the enduring the LIV legacy: it will spare us future talk about a Fifth Major.
Are we in a golden age of golf? Tournaments feel awesome week after week. @connoreclay
I think we have discovered Jay Monahan's burner account. But you're right, this year's PGA Tour schedule has been a barn-burner so far, with a thrilling run of elevated events: Kapalua, Phoenix, Riviera and Bay Hill, each with tons of starpower on the leaderboards. The other weeks have produced blue-chip winners in Rahm, Homa and Justin Rose and some unlikely, likable characters like Chris Kirk and Kurt Kitayama. I equate this to a 75-degree day in February: global warming is great in the short term! But what is coming? There is no doubt the Tour has injected new life into the schedule and that the elevated events are doing what they were designed to do, which is get the stars in the same place at the same time (and pay them tons of money). The underlying question is what will this mean for the other 30+ tournaments on the schedule as they try to scrounge together decent fields with discontented player for the wary sponsors? A reckoning may or may not be coming. But for now, enjoy the show!
What is the expectation for Jordan Spieth going forward? @WayneOW66L67
There is none. Life as a Spieth fan is not week to week, it's shot to shot. The guy's iron play at Bay Hill could easily carry him to a green jacket…but you have to make 4-footers at Augusta National. With Spieth it is always two steps forward, two steps back. I let go of expectations a long time ago.
Is it too soon to start thinking about the Ryder Cup? Let's pretend you're the Team USA captain and you're required to use all 6 captain's picks on Ryder Cup rookies. Who are your 6 picks? @luke_peacock
It is never too soon – I've been thinking about this Ryder Cup ever since Paris! The U.S. appears on the verge of long-term dominance but it will take a win in Europe to cement that dominion. Anyway, to your question: Homa, Zalatoris, Cam Young, Theegala, Keith Mitchell, Dahmen. Strong crew.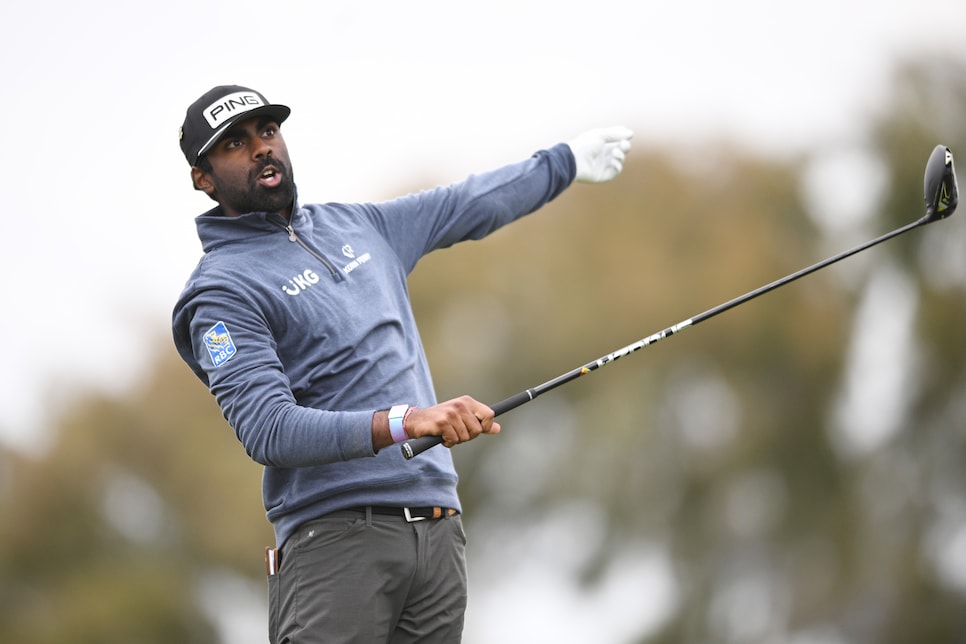 Why are golf broadcasts significantly worse than in any other sport? @KYECHSPORTS
Because in every other sport all the action occurs in a very confined space while golf tournaments sprawl across 150 or so acres and tons of things are happening simultaneously in different places. The logistical challenges are immense, requiring an army of staffers and a mountain of equipment. And this moveable feast has to barnstorm to a different town every week, whereas stadiums and arenas are built out with fixed infrastructure. So the cost of producing golf telecasts is high and one way for the networks to get their money back is a heavy commercial load and the dreaded CEO interviews to keep the underwriters happy. Then there is the fact that golf has tended to lag behind other sports in innovation, whether it's advanced statistics or upgrades to the viewing experience. I guess we can blame the older demographic, which is perceived to maybe not care about such bells or whistles, or just the general, longstanding gentility of golf viewing, which has always been Muzak in the background of our lives. Clearly newer, younger fans have different expectations but the telecasts have evolved slowly, if at all.
So many of today's top players have massive support teams. Would it be good for TV to have interviews with these members during a round? Heck, I'd love to hear from Cam McCormick on Spieth's swing, Jon Rahm's chef or whatever… @EduCrawford
Yes, this would be solid journalism. It's what I've always tried to do during tournament rounds. The players are busy and harried, you're only going to get them briefly, if at all. But if you walk the golf course, all of their people are just hanging out for four or five hours, and they are often happy to have expansive chats. A lot of good golf reporting comes from the stressed-out wives, parents, friends, swing coaches and others in the gallery.
It's just the quintessence of Florida golf: flat, entirely man-made, suffocated with houses, and almost every hole looks the same. The brutal setup has turned Bay Hill into sadistic fun, more penal than most modern U.S. Opens! But it does lead to defensive, unimaginative golf which I think it was informs your question.
Does Rory's retreat in the final round at Bay Hill shake his confidence even more heading into major championship season? I don't want to exaggerate and say today had a "major feel" but it was a stacked, incredibly tight leaderboard in tough conditions. @ScottFergs
McIlroy is and always will be enigmatic. Going back to the start of last year he is playing at an insanely high level: 18 worldwide top-10s with a level of consistency only a handful of all-time greats have ever attained. But he has converted that into "only" 4 wins and obviously no major championships. That's a good career for a lot of dudes but Rory always leaves us wanting more. I would consider Bay Hill a minor setback—we know he can now top-5 in his sleep, but it would have been a statement to get a gritty win with the Masters only a few weeks away.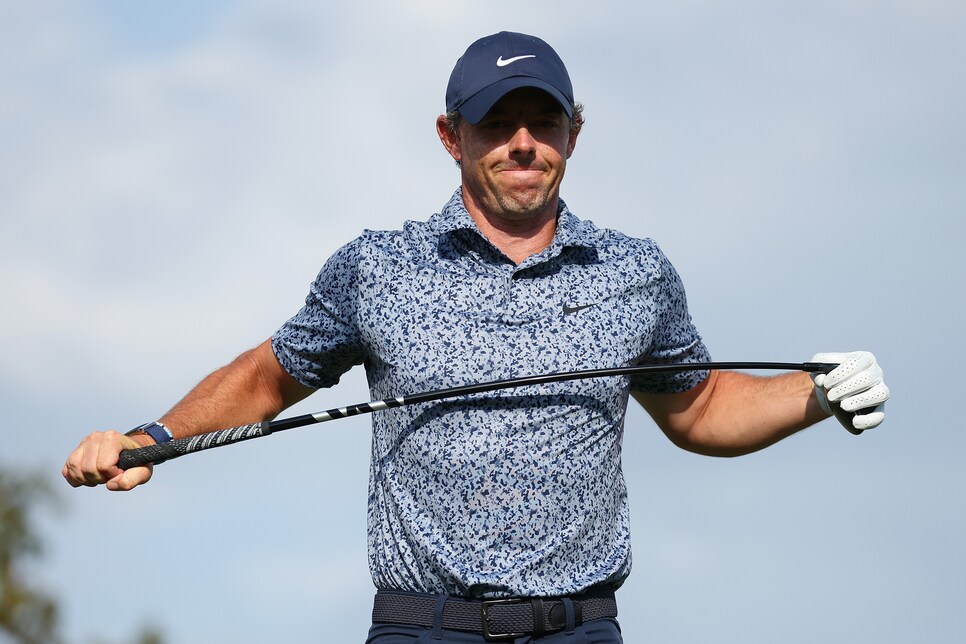 #AskAlan Golf used to be considered a niche sport. One with a small albeit affluent audience. Do you think the PGA Tour is trying to be something it isn't? Tennis knows it's a niche sport and is happy to own 8 weeks of the calendar year; does golf want to own 30 weeks? @david_troyan
Blame Tiger Woods and, more to the point, Tim Finchem. The former PGA Tour commissioner had the blessed luck to take the reins at the dawn of the Tiger era and Finchem had grandiose designs on making golf a mainstream sport. Woods's transcendence made that a reality for a solid decade but once Tiger started fading there was always going to be a correction. But as in most businesses, there is always pressure to grow, and LIV Golf has finally brought competition to the highest level of professional golf. So Jay Monahan is forced to try to supersize the Tour even though its natural state of being is, as you say, a nice little niche sport.
You're a TV exec for a day. How do you fix the golf broadcast? My answer is simple… just show golf shots! @Scott_Semaya
Yes, that is clearly the starting point. Every player and caddie should be mic'd up at all times. We need a running feed of advanced metrics to Mark Broadie and Scott Fawcett in a booth to break down strategy and course management. ShotTracer on every swing. Cameras on every group so fans can pick a bespoke feed to follow their favorite players. Talented essayist to tell the players' stories in richer, more nuanced ways. The range and practice putting green should be blanketed with microphones so we can capture all the stolen moments. Watching guys play golf is kind of fun but the telecasts are two-dimensional. We need to bring to life the inner game that makes golf so compelling.
Sooooo, how's it going over there at FPC? #AskAlan @fakePOULTER
Just look at the recent output and I think that question answers itself. I dropped a long story from LIV Mayakoba. Bamberger was writing live from Bay Hill and is now doing the same from the Players. We podcasted on Sunday night, per usual, and I nabbed PGA Tour board member Peter Malnati for a needed primer on the new world order. Tomorrow, Matt Ginella is going to drop an incredible feature about the golf course architect/Pete Dye wingman Bobby Weed and his non-verbal autistic daughter; there is a written piece, podcast and 9-minute video and it is powerful and life-affirming stuff. Now you're reading this column! The Masters has always been very slow to recognize new media companies but for this year the green jackets have credentialed both Michael and I, which says something; we'll both be there pumping out stories and podcasts. As a company, we had to get a little leaner and do some restructuring but the Fire Pit remains a content machine. For you, the golf fan, it shall remain business as usual.