Courses
Around Waialae, starter homes like this one cost $4.5 million
The Hawaii swing is the PGA Tour's cushiest, both for the location and the relaxed early-season vibe. The Tournament of Champions is played within the Kapalua resort on Maui, but the Hawaiian Open moves to a private club in Honolulu this week -- where the Waialae Country Club is surrounded by some of the island's poshest estates.
This four-bedroom, four-bathroom place is one of only six golf course properties around Waialae with both course frontage and ocean views. The 4,000-sqft ranch-style home has an in-ground pool and separate guest suite on the second floor. It's lovely, but relatively modest.
At $4.5 million, you're paying for the location and the view more than the fancy kitchen and spacious great room. The backyard stretches out directly onto country club fairway, and you could hit your 3-wood across three different holes.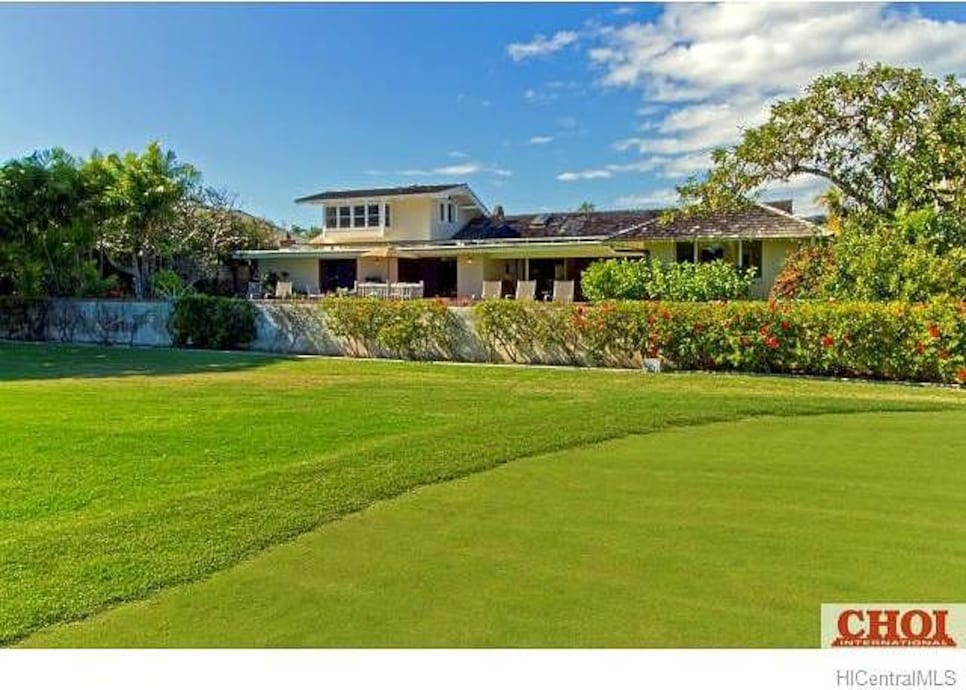 Four and a half mil might be a bit much to spend for prime tailgating access for the Tour event, but it would get your foot in the door for eye-watering island property like this $35.8 million two-story penthouse oceanfront condo down the road. At that point, you could make the winner come accept the trophy and check in your rumpus room if you wanted.
It has been on the market for a year, so a sharp pencil might save you enough to make the $50,000 initiation fee at Waialae an afterthought.