News
Arnold Palmer statue unveiled at The King's Palm Springs hangout last week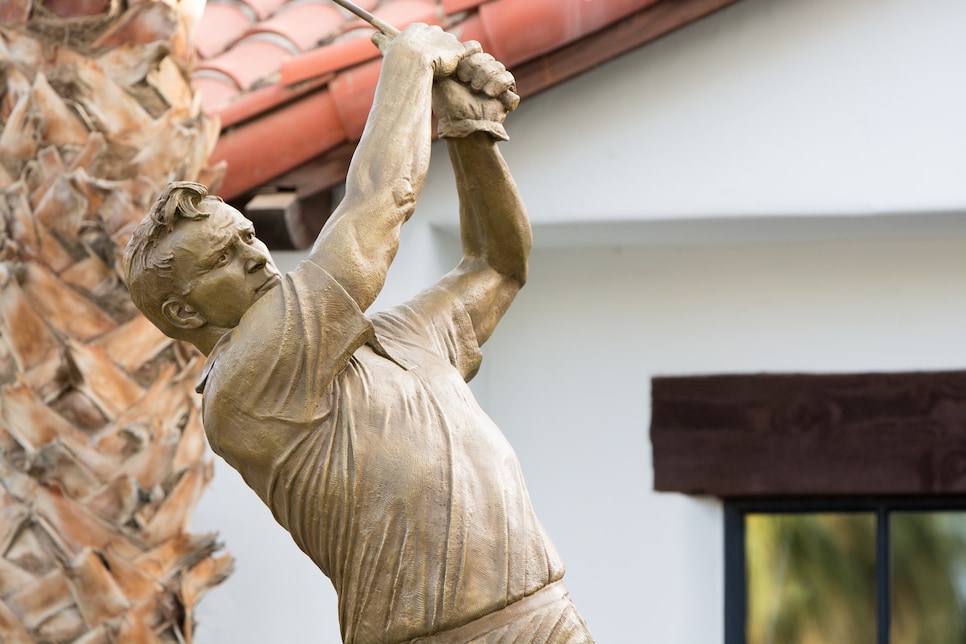 Though Arnold Palmer spent much of his time between his residences in Latrobe, Pa., and Orlando, La Quinta, Calif., was The King's West Coast home. He spent most of his downtime while in California in the desert, particularly later in his career, at Tradition Golf Club, where he designed its 18-hole and nine-hole courses and became a member.
The club became the latest to honor The King with a statue, which club officials unveiled to the public before the CareerBuilder Challenge last week. Palmer won the event, previously known as the Thunderbird Invitational, the Palm Springs Golf Classic and the Desert Classic hosted by his buddy Bob Hope, a record six times—the last of which was his final PGA Tour victory.
Palmer's grandson and current PGA Tour player Sam Saunders was on hand for the event, as well as Charlie Meachem, Palmer's long-time friend and the former LPGA Tour commissioner. The statue is the third to be unveiled in Palmer's honor since his death just a year and four months ago.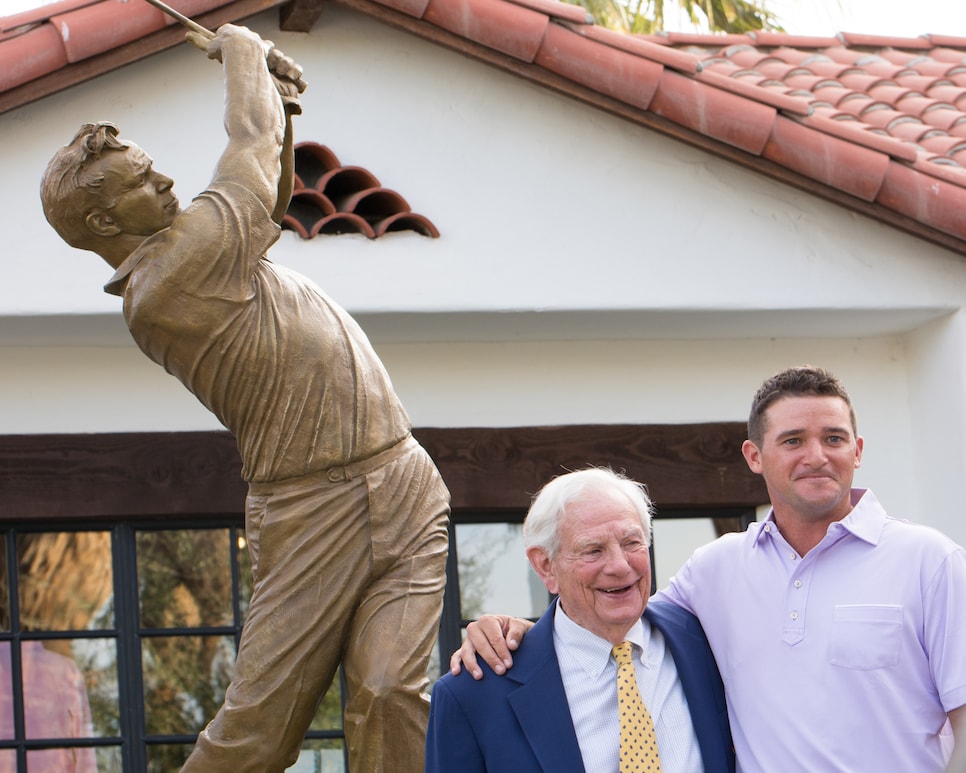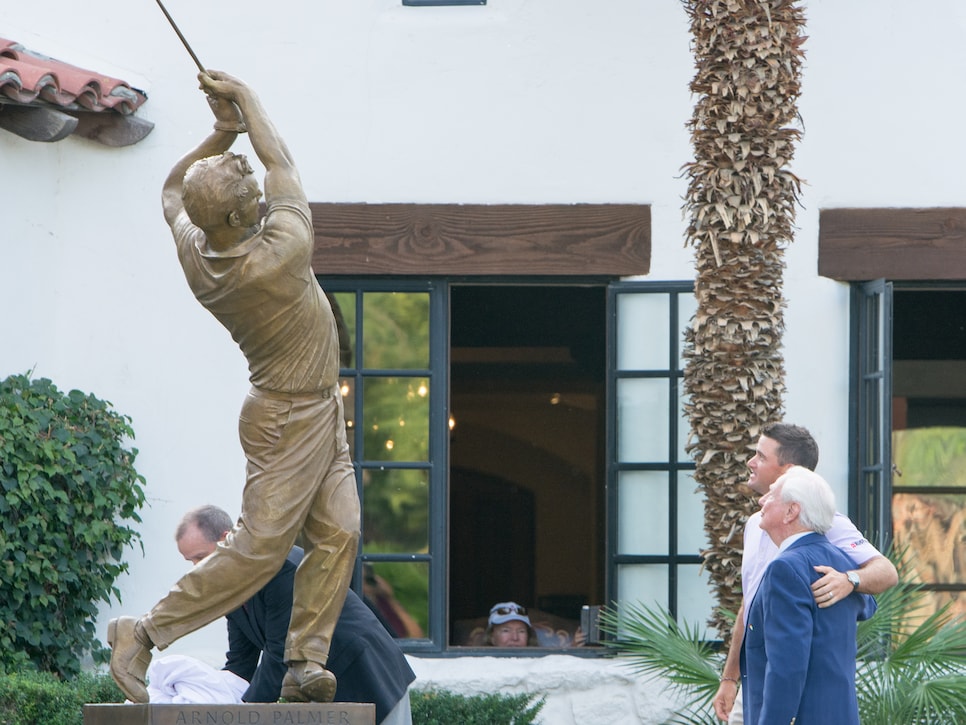 Tradition Golf Club, which was one of nine course Palmer designs in the Palm Springs area, according to the Palm Springs' Desert Sun, was known as being a haven for U.S. presidents such as Dwight D. Eisenhower, who was one of Palmer's buddies and frequent golf partner, and John F. Kennedy, as well as other Hollywood dignitaries dating back to the early 1900s.
"This beautiful bronze sculpture will be an enduring reminder of [Palmer's] unwavering values, his kindness to those he met throughout his life, his charming wit, and his love of the game," said Tradition club president Brad Forrester.
(Photos courtesy of Channing Benjamin)