Courses
The 18 Coolest Rooms in Golf
Staying here? You're doing it right
Photo By: Courtesy Of Pebble Beach Resort
The perfect lodging for golfers offers the best views, proximity to the course and amenities that are first-rate but not over-the-top. What are the rooms that add the ultimate touch for a golf getaway? With input from Golf Digest editors and our 1,300 course-ranking panelists, a well-traveled bunch, we created this list of 18 greats. Like Pebble Beach's Fairway One villas (above), which practically put you on the first fairway, these rooms offer an experience so fine you might never want to leave.
THE AMERICAN CLUB, KOHLER, WIS.
Eau de Vie suite
This five-star hotel is named to Condé Nast Traveler's Best Resorts ranking each year and features amenities like an overflowing bath.
This can be home base when you're playing the course at Whistling Straits or Blackwolf Run.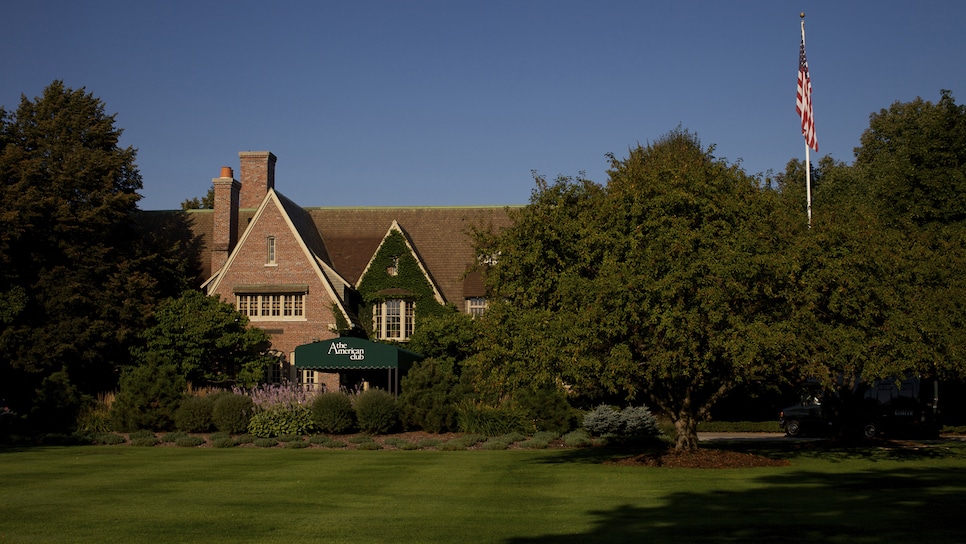 Copyright: 2009 Jensen Larson Photography
ARCADIA (MICH.) BLUFFS
Cottages
Four- or eight-person cottages include a bedroom and bathroom for each with views of the course along Lake Michigan.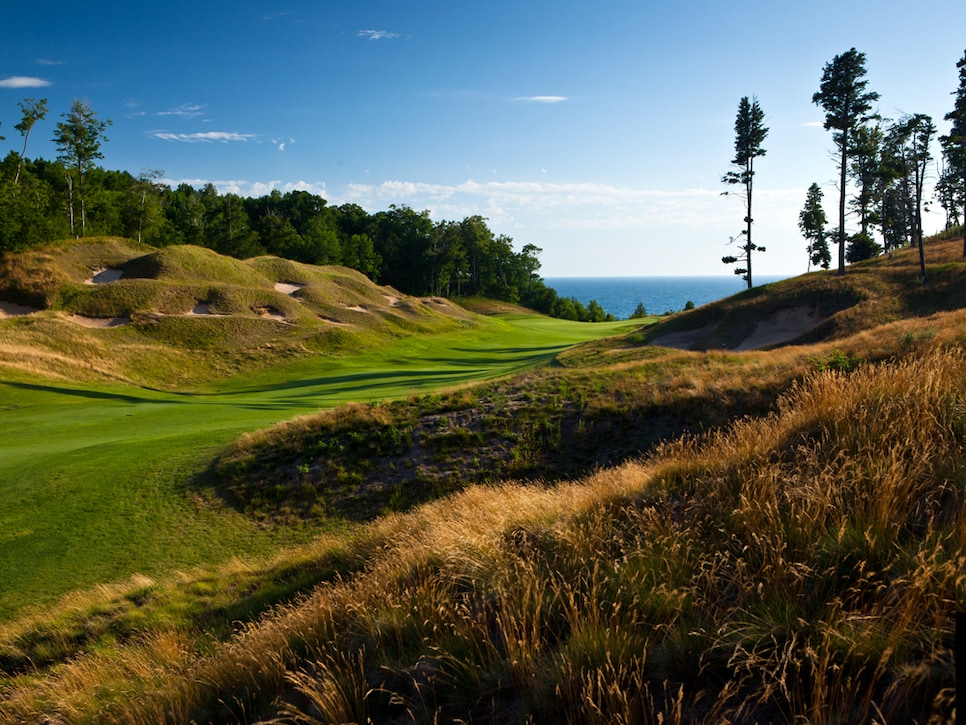 Nile Young Photography/Courtesy of Arcadia Bluffs GC
AUGUSTA (GA.) NATIONAL GOLF CLUB
Mamie's Cabin
There's no better nostalgia than staying in Ike's bedroom.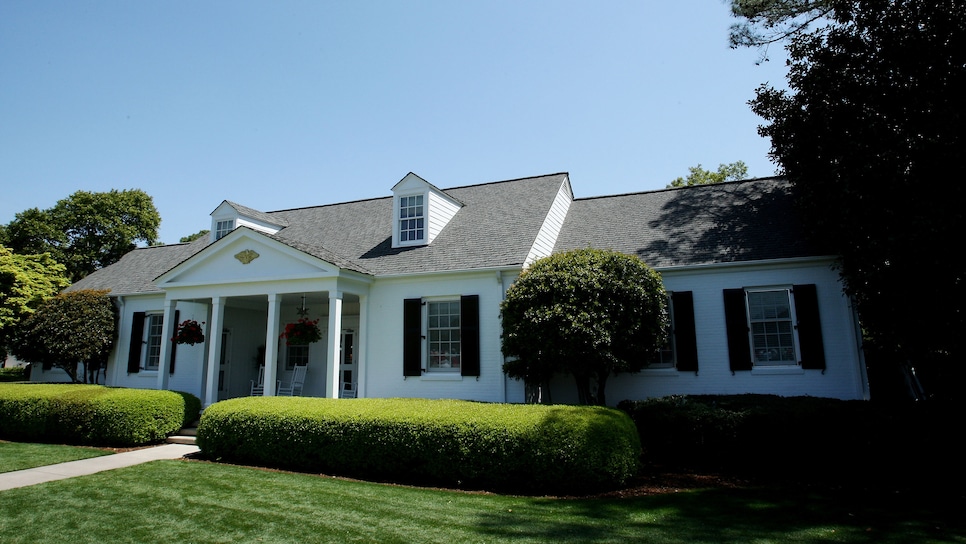 David Cannon/Getty Images
BALLYNEAL GOLF CLUB, HOLYOKE, COLO.
Meadowlark Lodge
Adjacent to the range, this villa fits eight and is located a short distance from the first tee and Tom Doak's new 12-hole par-3 course.
Channing Benjamin/Courtesy of Ballyneal GC
BARNBOUGLE DUNES, AUSTRALIA
Bunker villas
Wallabies might hop by as you sit on your porch overlooking Bass Strait and the Dunes, one of two top-50 courses here.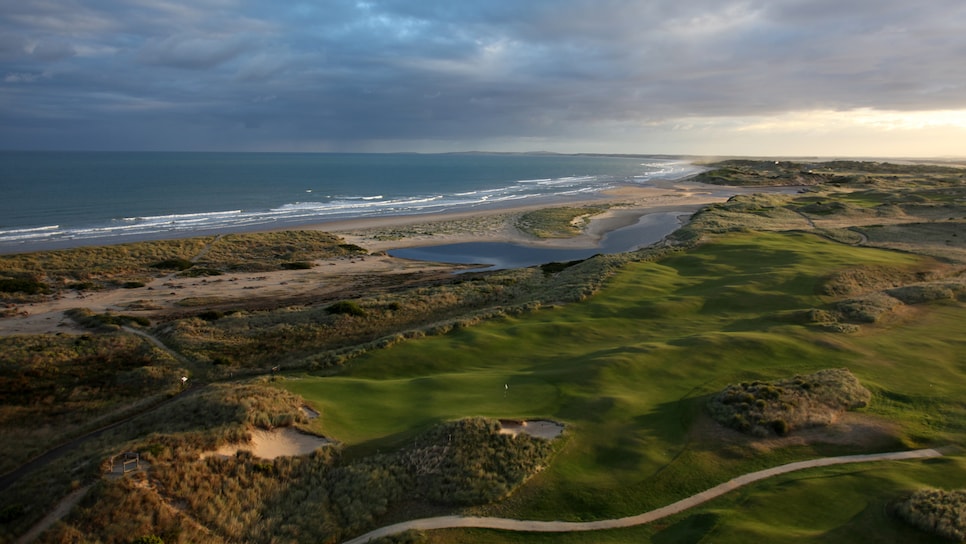 CABOT LINKS, NOVA SCOTIA
Golf villas
New two- and four-bedroom suites are spacious and offer great views of Cabot's first course along the coast of Cape Breton.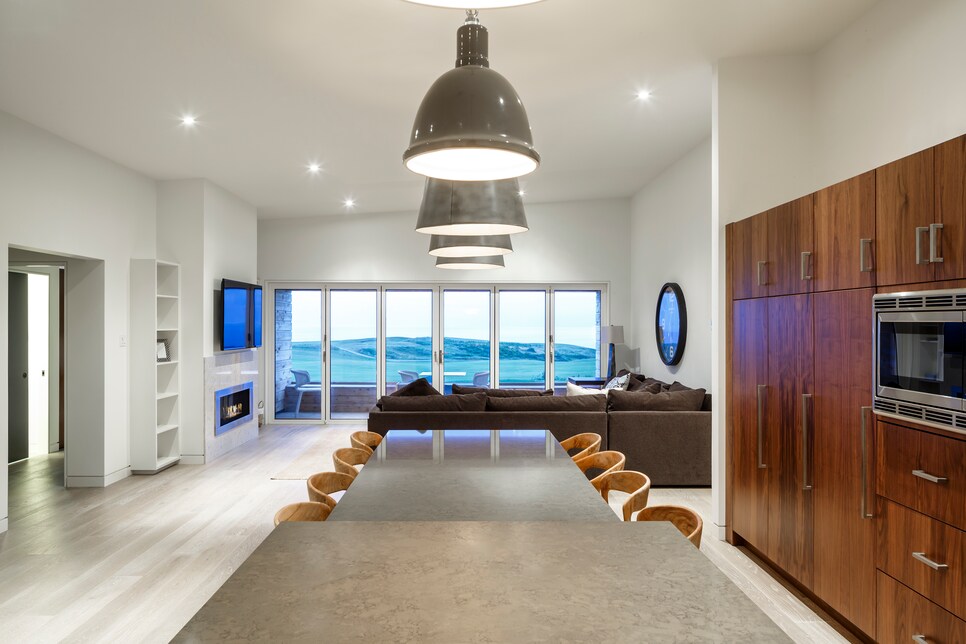 CAL CLUB OF SAN FRANCISCO, SOUTH SAN FRANCISCO
Bedrooms above the clubhouse
The bar in the men's locker room is a popular hangout for members and guests.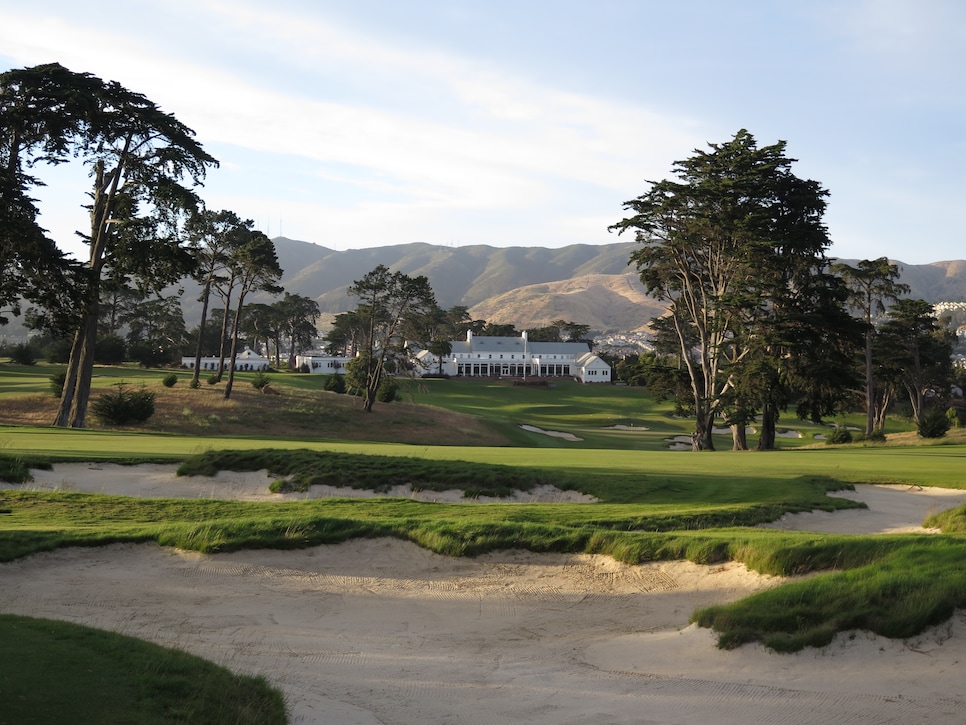 CYPRESS POINT CLUB, PEBBLE BEACH
Rooms above the clubhouse
With a clear view of the 18th green, you're less than a minute from Sam's Special libation.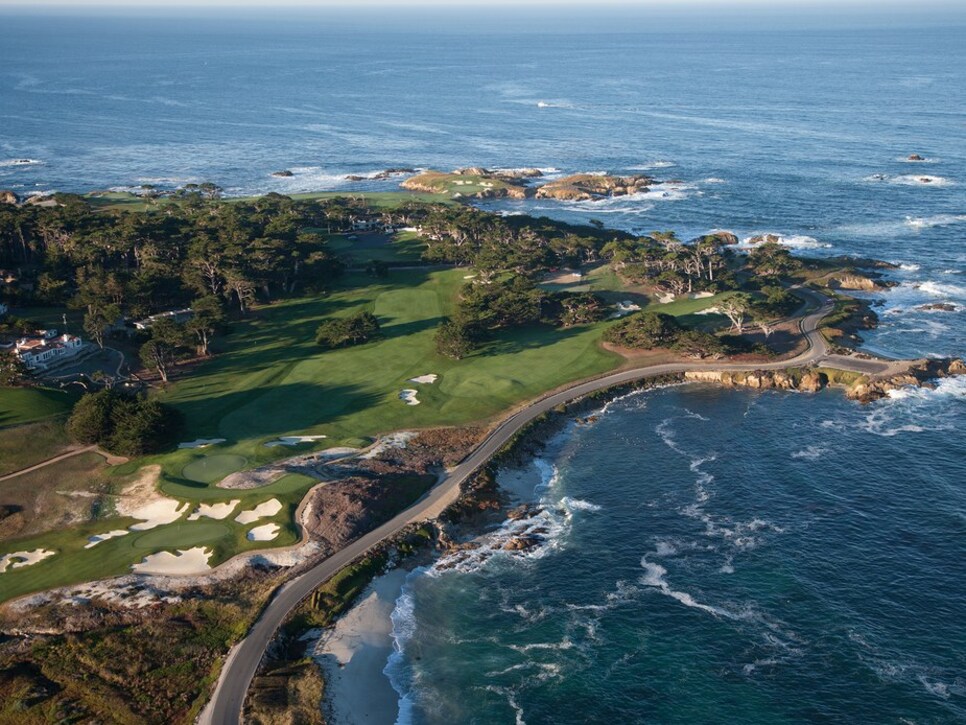 ERIN (WIS.) HILLS GOLF COURSE
Cottages
It's just a short walk from the 18th green to these rustic, newly opened cottages that fit up to eight people.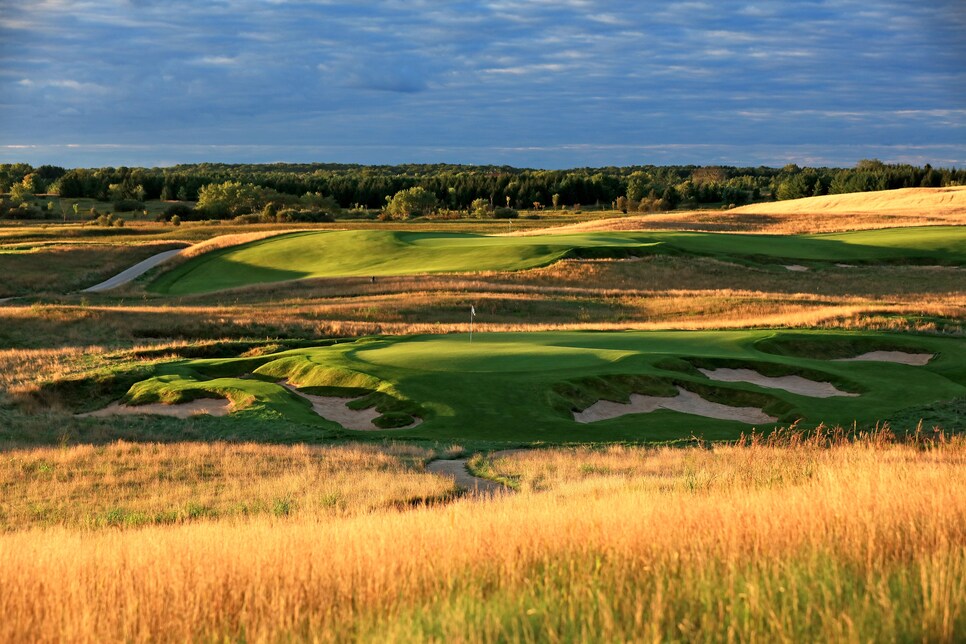 KIAWAH ISLAND (S.C.) GOLF RESORT
The Sanctuary's Presidential suite
Though the famous Ocean course is a short drive away, it feels like you can touch the Atlantic Ocean off any of the three balconies at this 3,000-square-foot suite, which contains a dining room table that seats 12, at The Sanctuary's Presidential Suite.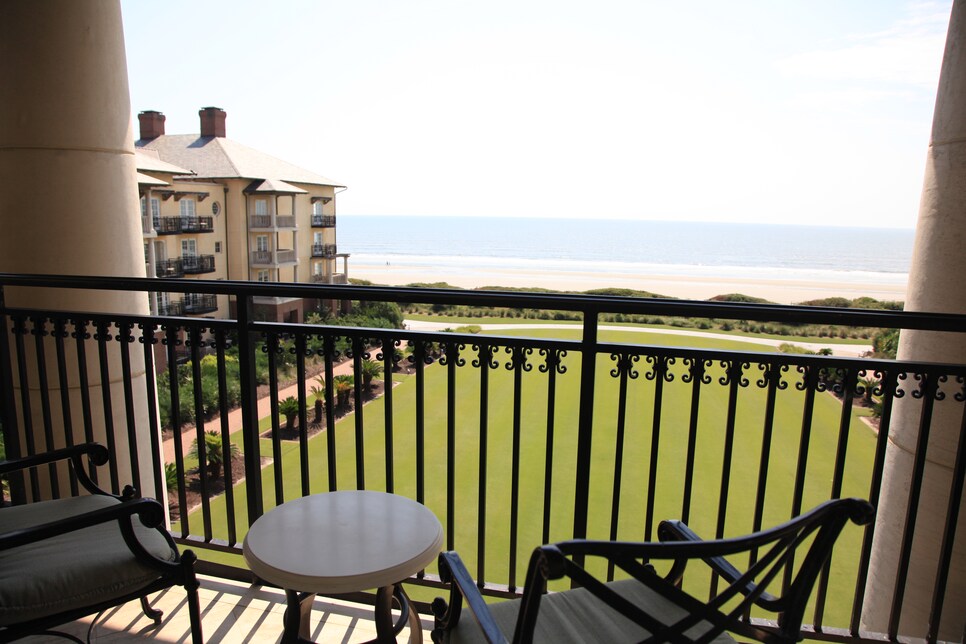 Courtesy of Kiawah Island Golf Resort
MEDALIST GOLF CLUB, HOBE SOUND, FLA.
Cottage
The two-story cottage backs up to the range, so you can be hitting balls within five minutes of rolling out of bed.
NATIONAL GOLF LINKS OF AMERICA, SOUTHAMPTON, N.Y.
Any room facing the 18th fairway
Special views of the course and the bay.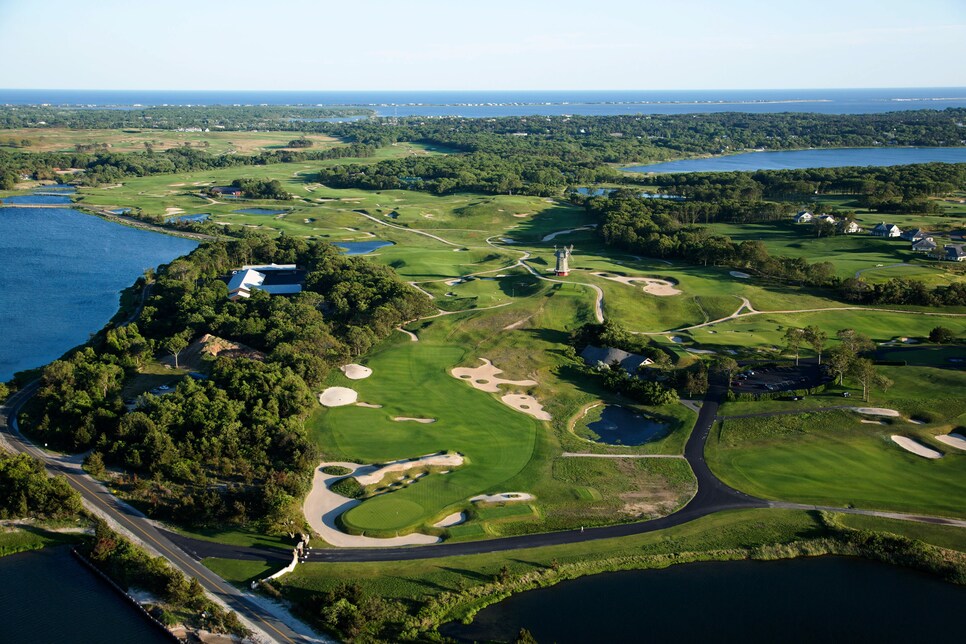 THE OLD COURSE HOTEL, ST. ANDREWS, SCOTLAND
Fairway Suites
Watch golfers play the Road Hole from your balcony.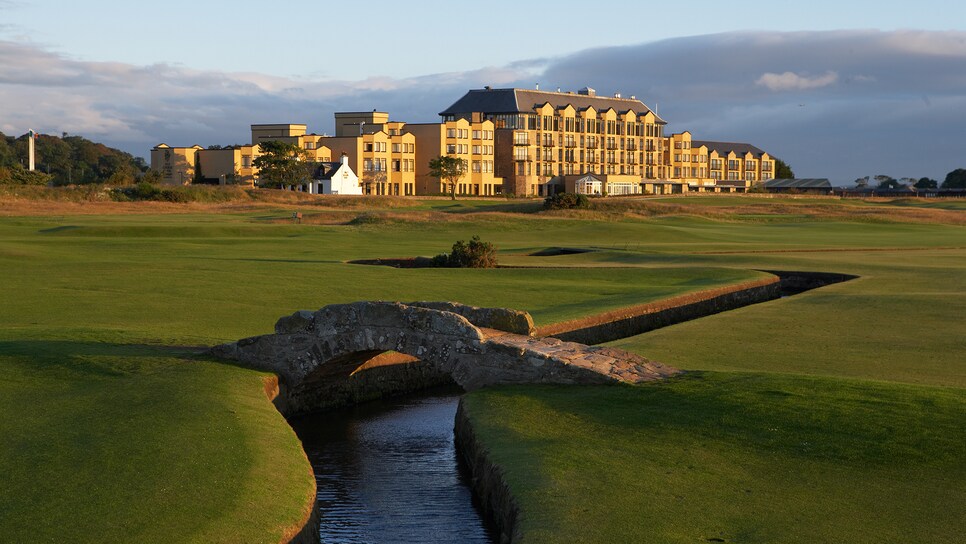 Courtesy of Old Course Hotel/The Leading Hotels of the World
PEBBLE BEACH (CALIF.) RESORTS
Fairway One villas, Eastwood and Palmer four-person cottages
As good as the Inn at Spanish Bay or the Sloat Suite are, these villas put guests right on Pebble's first hole.
Courtesy Of Pebble Beach Resort
PINE VALLEY (N.J.) GOLF CLUB
The Lodge
The Lodge offers a look at the iconic fifth, but if you want Old World, go for the Dorms and a shower down the hall.
ROYAL DORNOCH, SCOTLAND
The Links House
Behind the first tee, this five-star hotel has 14 rooms.
SECESSION GOLF CLUB, BEAUFORT, S.C.
Rooms above the clubhouse
A wraparound porch on the second floor overlooking the course is the perfect golf hang.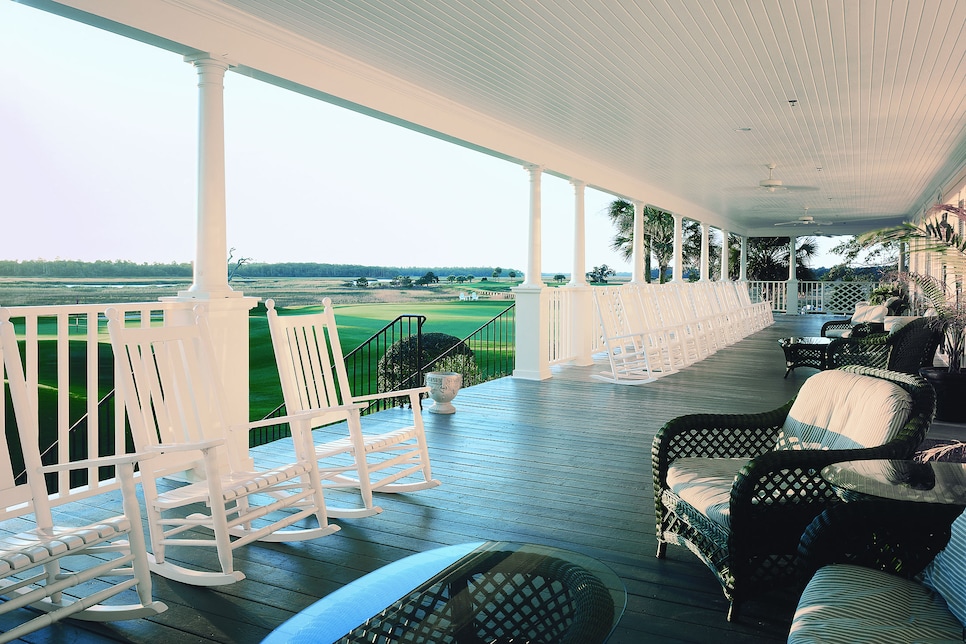 Courtesy of Secession Golf Club
TRUMP TURNBERRY, SCOTLAND
Lighthouse suite off the ninth, 10th holes
A new suite in the lighthouse puts guests next to the Ailsa course's best holes (eight through 11).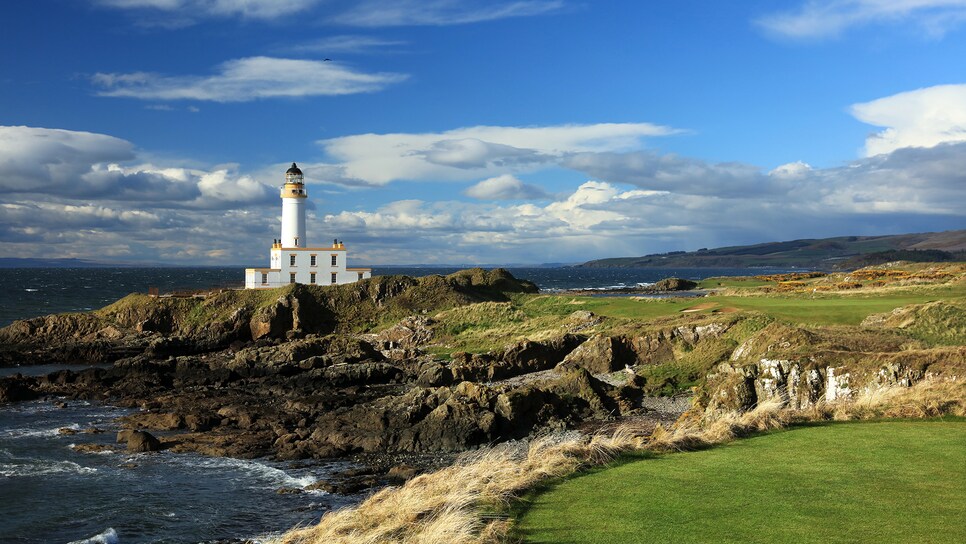 David Cannon/Getty Images