Legends
You will not hear a better Roger Maris story than the one Arnold Palmer used to tell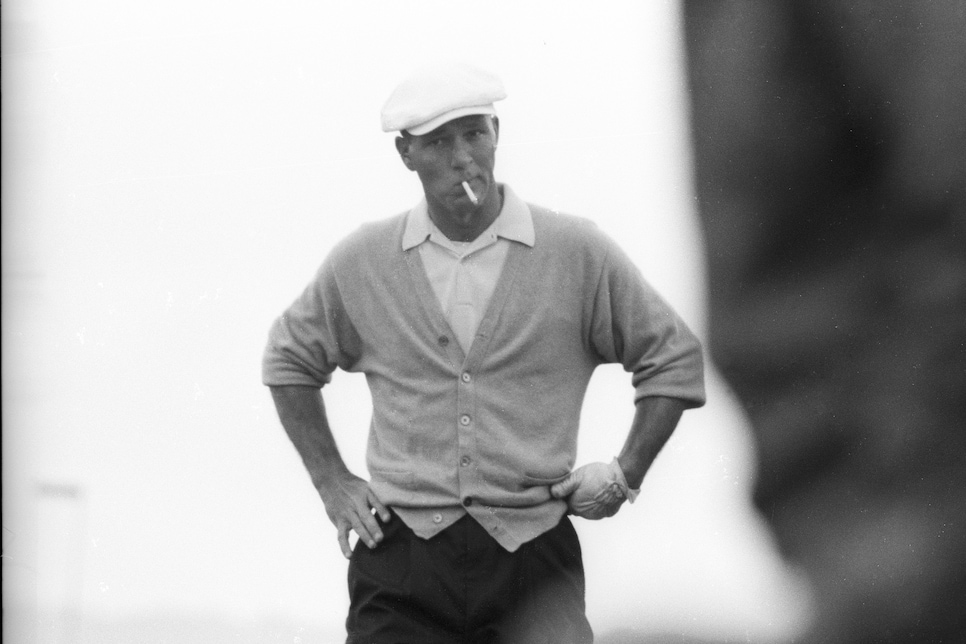 Sports fans have heard a LOT about Roger Maris lately, and rightly so. The former Yankees legend holds the American League home run record that current Yankees legend Aaron Judge tied on Wednesday night with Roger Maris Jr. in attendance. And he'll undoubtedly be watching—and dining—on Hal Steinbrenner's dime until his dad's record is broken.
Remarkably, Roger Sr.'s 61 home runs during the 1961 season has remained the mark to beat (not counting those National League bad boys Barry Bonds, Mark McGwire, and Sammy Sosa) for 61 years. Talk about symmetry! But even more incredible is this story about Maris told by Arnold Palmer.
The seven-time major champ told the tale involving himself, Maris and the 1960 Hickok Belt awards ceremony in his Bay Hill office before his death in 2016. And The Fire Pit Collective shared the amazing video again on Thursday.
As Arnie tells it, he bumped into Maris at the ceremony for the Hickok Belt, given to the top professional athlete of that year. And the baseball player and reigning AL MVP (yeah, Maris had more than one great season) scoffed at the golfer's presence despite the fact Palmer had one heckuva year himself, winning eight PGA Tour titles, including two majors at the Masters and U.S. Open.
Well, Palmer wound up having the last laugh when he took home the award. Have a look and listen as long as you're cool with a few F-bombs:
Classic. That's why they call him The King, folks.
Of course, Maris got the coveted belt the following year when he belted those 61 home runs. And who knows? Maybe he was motivated to make history after being shown up by a golfer.