News
Ariya Jutanugarn adds $1 million CME bonus to an award-winning season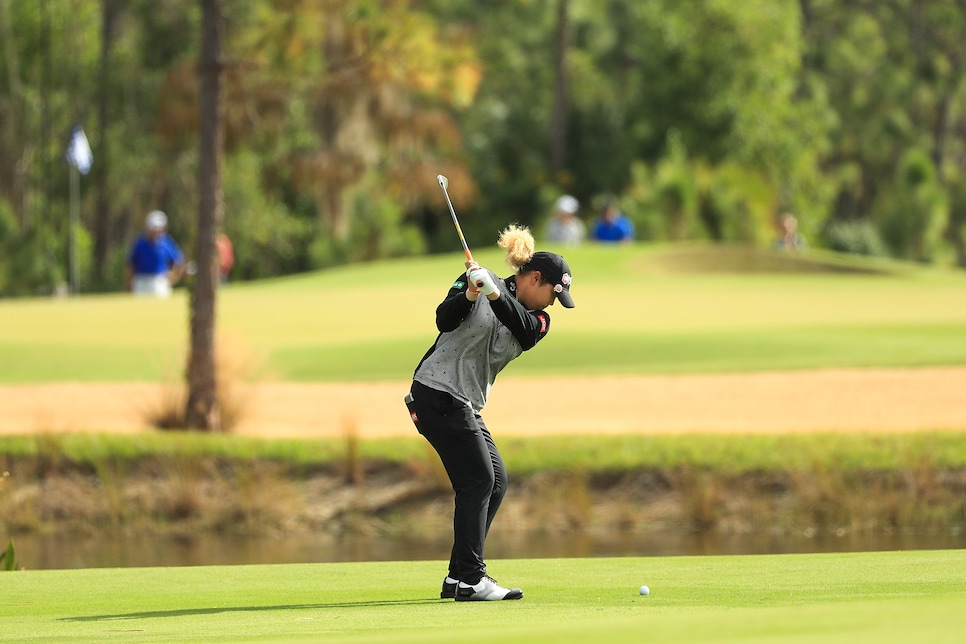 Ariya Jutanugarn had already won the 2018 LPGA Player of the Year, the Rolex ANNIKA Major Award, the official money list and the newly created Leaders Top 10 competition (with 16 top-10 finishes). Now, she's also $1 million richer.
The LPGA's Race to the CME Globe is similar to the PGA Tour's FedEx Cup, a season-long competition based on points. The player with the most points wins the $1 million bonus, displayed in bills in a box by the 18th green of the Tour Championship.
Heading into the final weekend of the LPGA's 2018 season, Jutanugarn was the points leader as well as the No. 1 ranked player in the world. After a final-round 66 that left her with a T-5 finish at Tiburon Golf Club in Naples, Fla., Jutanugarn's lead was finalized.
"I'm really proud myself," said Jutanugarn, "because like first three rounds I can't play golf at all because thinking about everything too much. Today I didn't think about that, like never, so I did a pretty good job today."
This is the second time she's won the Race to the CME Globe and the $1 million bonus. When she won in 2016, she took her family and friends to Disney World. She says she's not sure how she's going to celebrate this time, but that it'll probably involve celebrating her 23rd birthday is less than a week.