Equipment
Arccos upgrades its club GPS sensors to track more shots for more accurate stats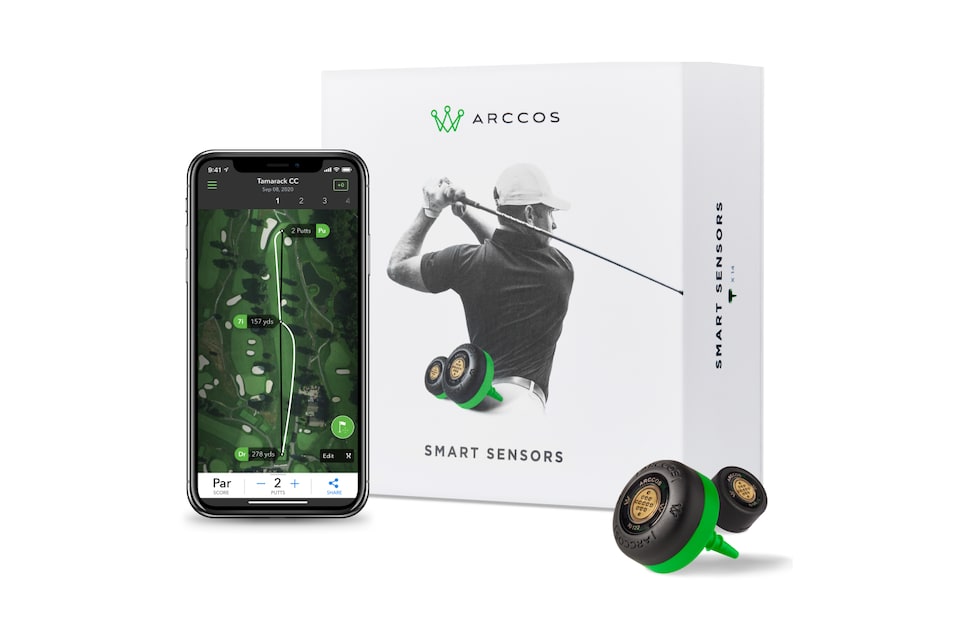 Arccos, the GPS-sensor based stat tracking app that gives average golfers access to more statistical self-awareness than any PGA Tour player gets from ShotLink, has updated its latest sensors to not only provide greater accuracy on the shots during your round it sees, it's also improved the ones it doesn't see.
To date, the company says its database contains more than 500 million shots, and now all those resources can be used to better inform the new Arccos Gen3+ sensors on the rare shot it doesn't initially catch. Currently, Arccos sensors capture approximately 96 percent of all shots. Users occasionally have to edit in a missed shot to properly count every swing with every club. (Arccos sensors on the end of the grip work with the Arccos Caddie app on your phone or the company's belt-clip Link device by emitting high-frequency sounds that are then picked up by the microphones on your phone on Link. The GPS data then can pinpoint what club was hit and where. Sometimes the sensor might not detect a shot if the Link is in a player's pocket or the sensor's battery is low or not activated.)
Now, however, even if the Arccos Caddie app doesn't note that a tee shot or approach was recorded, the sensors and app will combine with the company's artificial intelligence platform to determine a shot was hit and where and how far it went. As an example, if a 3-wood tee shot doesn't initially show on the app as having been recorded, by the time the next shot has been hit to the green, the app will determine what shot was missed and insert it before the hole in question even has been completed in real time.
Arccos said the new Gen3+ sensors mean more than 98 percent of all shots will be recorded, and that the system behind it, which is fueled by artificial intelligence, only gets more aware with each shot. The Arccos system in essence continues to understand a player better than he or she can, while also providing a better, more intricate assessment of a player's game that a clubfitter, a teacher or even a manufacturer can use more directly. Companies and teachers can know if a customer or student is still missing his tee shots to the right despite the new driver and the new lesson, and they could contact the player directly about those misses before his or her next round.
Ian Fraser, founder of Tour Experience Golf clubfitters which recently has signed a partnership deal with Arccos to provide the option of free Arccos sensors with every fitting, says he looks forward to how that knowledge can make his work more effective.
"My relationship with Arccos started a few years ago as a user of their system," he said. "Even as someone who is on the launch monitor nearly every day, Arccos has dramatically improved my understanding of my own game, and the same is true for my entire staff of fitters. We're thrilled to now provide all our clients with the opportunity to realize the same benefits, and to extend the power of on-course data into TXG fittings at even greater scale."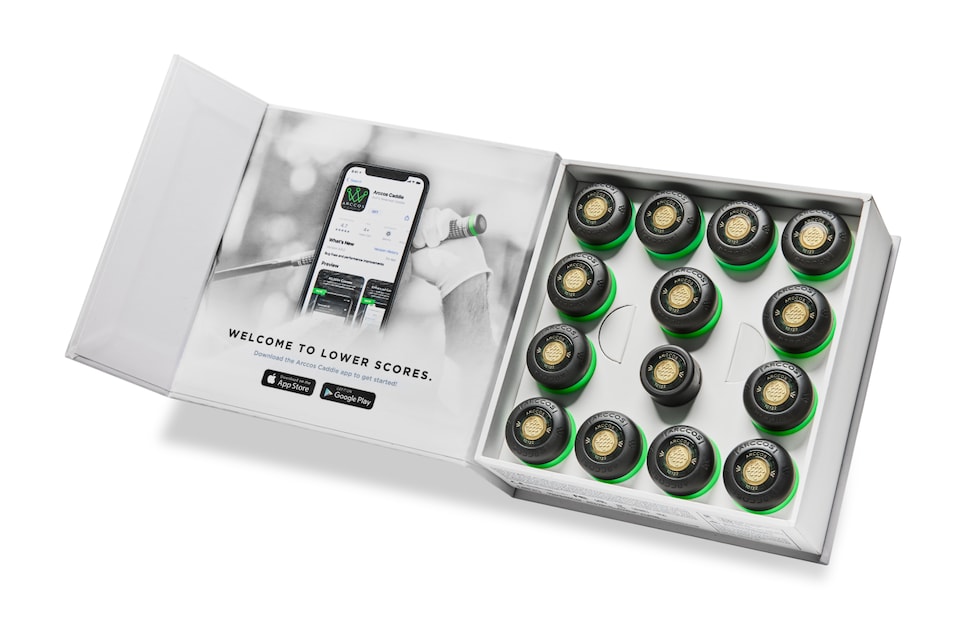 One other benefit of the new Arccos sensors is a revised P3 putter sensor that is 40 percent smaller and 20 percent lighter than the current versions. Its screw-in post is slightly off center to better fit atop the popular pistol-style putter grips.
The new Smart Sensors ($200) include the first year of membership, which is billed annually thereafter at $12.99 per month. Individual sensors and the new P3 putting sensor can be purchased separately and work with existing generation sensors, too.