Equipment
New stat-tracking features from Arccos, Shot Scope make you smarter about your game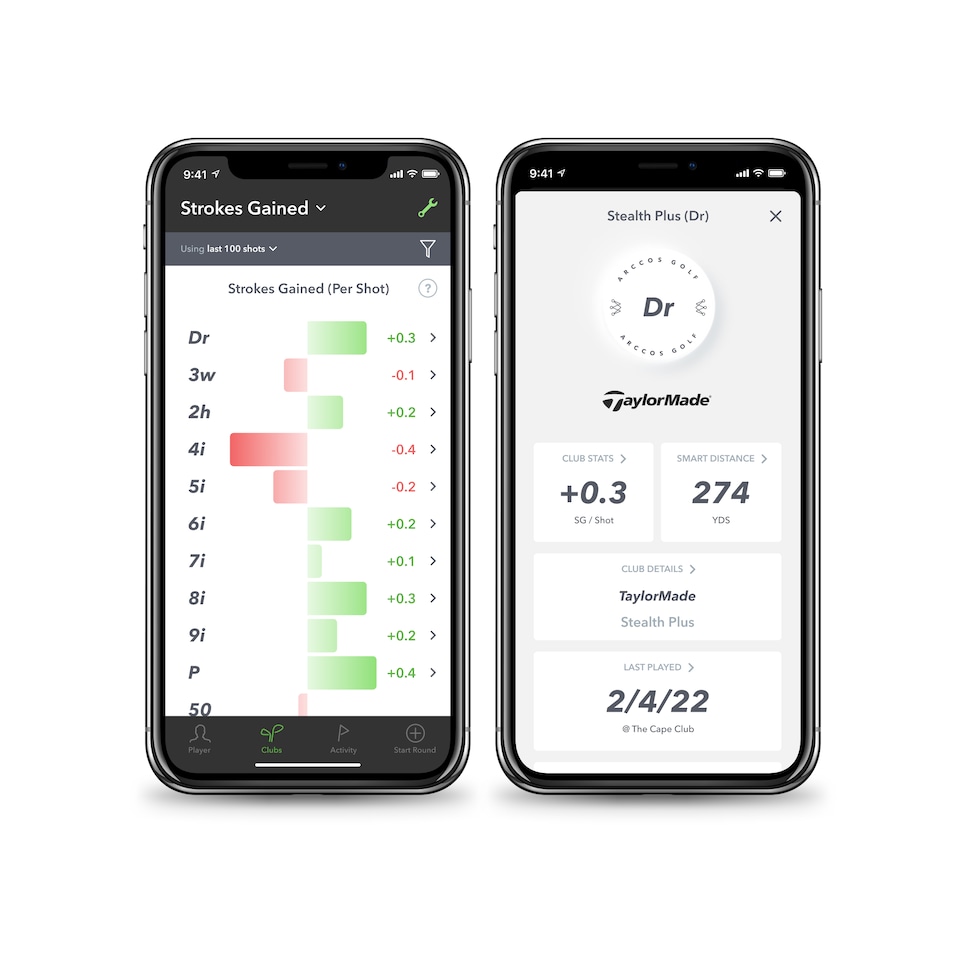 Analytics on the PGA Tour has become standard practice for players figuring out how specifically their games need to improve, but these days, it's getting easier—and maybe even better—for average golfers, too. The premier stat-tracking GPS sensor platforms on the market are expanding their offerings with new data sets and new hardware.
First, industry giant Arccos, whose users recorded 3.5 million rounds and almost 175 million shots in 2021, is building on its strokes gained metric. Not only does the Arccos system enable its users to see strokes gained data for the four major aspects of their games (driving, approach shots, short game and putting), it lets users compare their current numbers to a specific goal handicap they'd like to get to. So instead of the typical 15-handicap seeing a vast difference between her game and that of a scratch when it comes to strokes gained, the 15-handicap can adjust the settings to see how she is faring against a more realistic handicap goal, like a 10. Arccos provides users an A.I.-powered distance device and club selection advice for every hole and every level player on any course in the world.
That same handicap-specific filtering feature is part of the latest upgrade to the strokes gained metric at Arccos: strokes gained by each individual club in the bag. Through the company's analysis of the more than 500 million shots recorded in its database, "strokes gained by club" offers the specific contributions to a players's scoring by each club. Beyond any distance differences, that lets a player see more clearly how one new driver might be benefitting his game over another, or how one setting or change in grip or shaft isn't having the desired effect.
"The insights gained from Strokes Gained by Club are way beyond what's available on the PGA Tour and will have a dramatic impact on equipment choices by players, their coaches and clubfitters," said Sal Syed, Arccos CEO and co-founder. "It's just the latest step in our ongoing innovation cycle that's leveraging a massive and unrivaled dataset to help golfers make smarter decisions before, during and after their rounds."
Meanwhile, Scotland-based Shot Scope is broadening its technology platform with some new hardware. Its new Pro LX+ combines a laser rangefinder with a handheld GPS device and its individual grip sensors to provide tracking and in-round yardages all in one unit. Previously, the company had developed a GPS watch, the V3 Smart Watch, that worked with butt-cap sensors in each club's grip. Now that same GPS technology is incorporated into a laser rangefinder so players can get a precise target via the rangefinder while displaying distances to hazards and the front, middle and back of a green. The Pro LX+ allows for three separate in-round uses, including the standalone laser rangefinder, the standalone GPS unit or the combined units along with the grip sensors. The ShotScope post-round analytics reviews more than 100 statistics on club distances and tee shots, and a hole location feature enables better short game and putting performance results.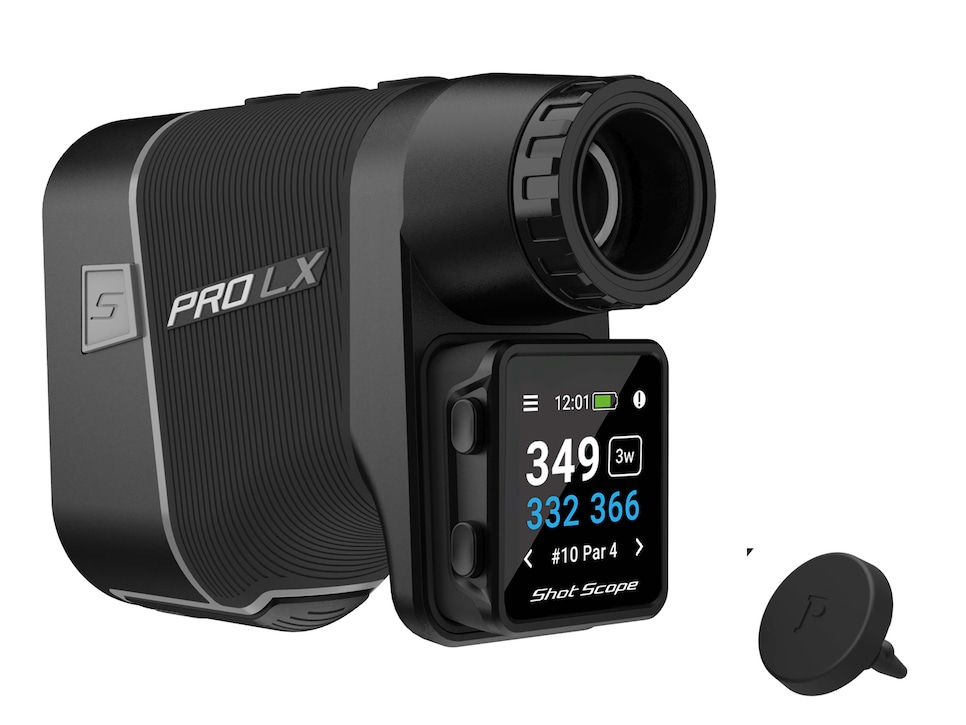 "Our V3 Smart Watch was a tremendous success when launched in 2020, and now we are bringing that same artificial intelligence to rangefinders and giving golfers a multi-product system that is offered at a price point for every budget," said David Hunter, Shot Scope CEO.
Arccos Caddie's sensors and Link device, plus a year's membership retails for $250, as well as being a free option including a three-month membership on select Cobra, Ping and TaylorMade clubs. The Shot Scope Pro LX+, which includes the laser rangefinder, the handheld GPS and the sensors, sells for $350.