Equipment
Arccos Smart Grips feature GPS and artificial intelligence "caddie" now embedded right in the grip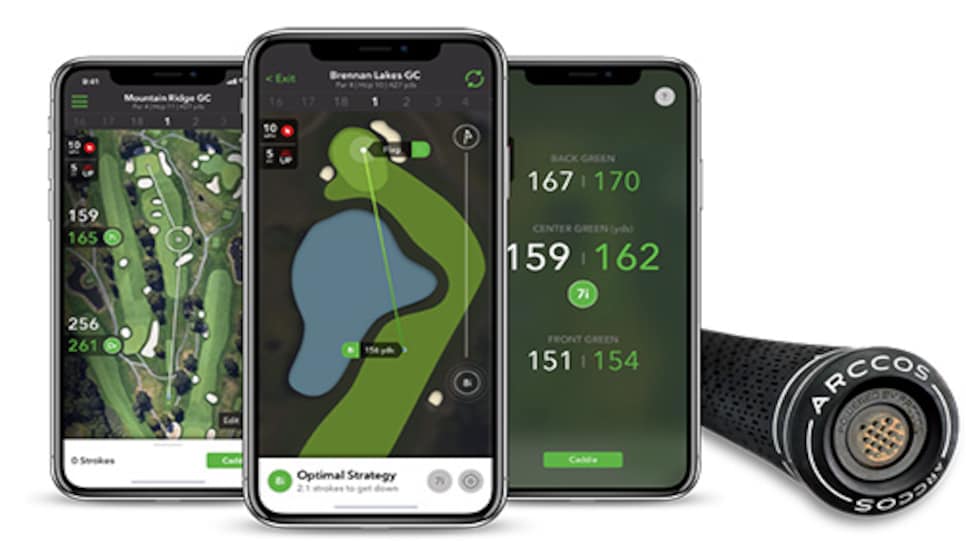 Arccos Smart Grips, a GPS sensor-embedded grip developed in cooperation with Lamkin, are now available as a more seamless version of the company's in-round stat tracking app.
Rather than purchase separate sensors that need to be screwed on to the butt end of the grip, the Arccos Smart Grips feature 13 grips with sensors already in the grip. A 14th screw-in sensor cap, for use with your putter, is included in the set. The grip is fashioned after the popular Lamkin Crossline grip, which features densely packed traction elements for improved grip stability.
The idea of expanding Arccos's reach beyond the basic sensors was first debuted in May when the grips were offered in a pre-sale. Arccos sensors also were part of the grips used by Cobra in its Cobra Connect feature on its F7 irons and driver, which first appeared in 2016 and were again on Cobra clubs in 2017.
"We're paving the way for the entire golf industry to become more efficient and effective through the power of big data and artificial intelligence, and that process begins with seamless and automatic shot tracking. It doesn't get more seamless than having our sensors embedded directly into the grip," says Sal Syed, Arccos CEO and Co-Founder. "Our goal is to connect every shot in golf, and Arccos Smart Grips are now the simplest way for golfers to do so."
Arccos Smart Grips ($150) come with a free 30-day trial, followed by a $100 annual subscription. Existing users of the Arccos app and original grip sensors who purchase the Arccos Caddie Smart Grips will receive a one-year free trial, followed by the $100 annual subscription.