Equipment
Arccos Caddie 2.0: The latest version of the GPS stat-tracking app has some significant updates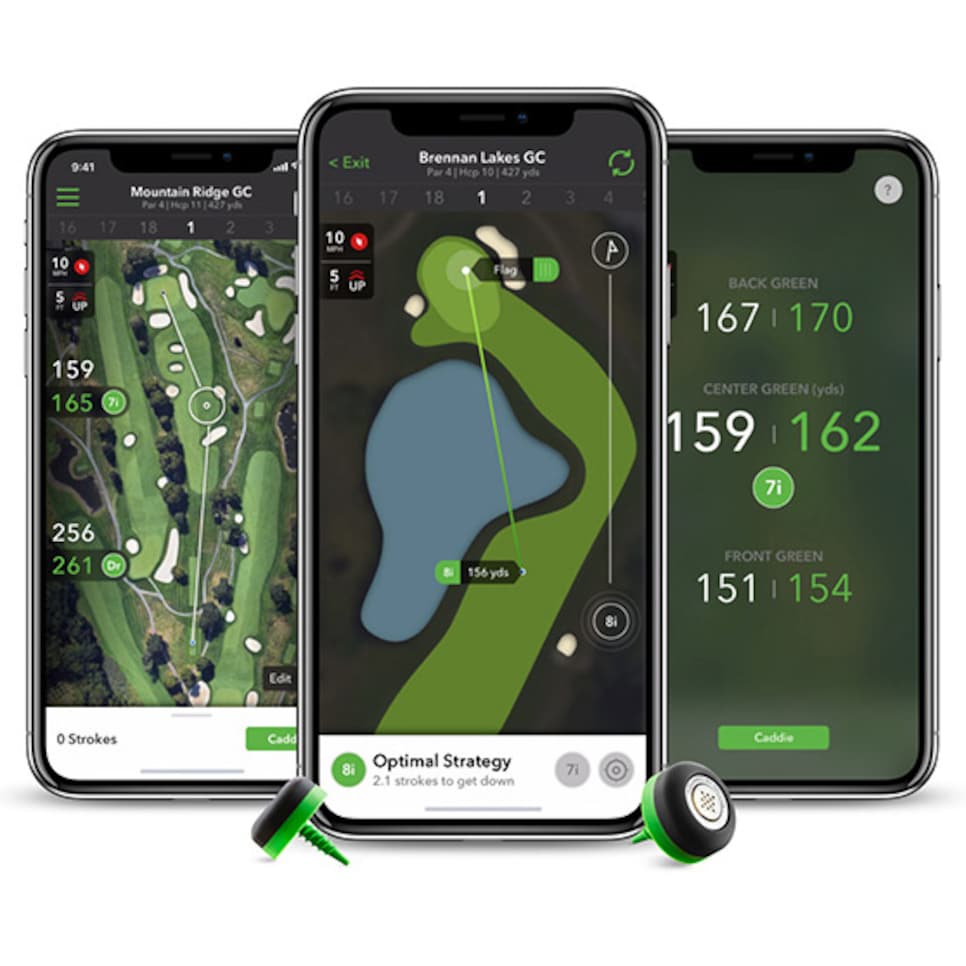 Arccos Caddie 2.0, the latest version of the GPS stat-tracking app's artificial intelligence caddie, takes a bold step by adding newly enhanced, data-driven suggestions for every shot a player takes during the round.
It is what Arccos founder and CEO Sal Syed likes to call "the democratization of the caddie" in modern golf. Syed often makes the point that for much of its 400 year history, golfers have benefited from the guidance of caddies, but today as little as three percent of rounds played used caddies. The Arccos Caddie app, which combines sensors in the clubs with Microsoft's Azure Cloud computing, machine learning and artificial intelligence, to produce instant guidance on strategy and club selection to, as the company says "any golfer on any course in the world hitting any shot."
Said Syed, "On the highest level, on the PGA Tour level, the caddies are recording, analyzing and bringing that kind of objective feedback to the player, and that's exactly what we're trying to do with Arccos Caddie 2.0."
Originally introduced last year, the Caddie feature provided player-specific advice on tee shots. That system expanded to include advice on "plays like" distances late last summer, and now its latest version will combine all that data into direct advice on every shot that takes into account not only a player's past statistical record, the hole's playing tendencies, the topography and the forecast weather and wind conditions.
Arccos Caddie 2.0 provides golfers with both "optimal" and "alternative" strategies, including A.I.-predicted outcomes. Among the factors considered in the calculus are the golfer's shot history from that distance, as well as the historical performance of other Arccos users.
"Arccos Caddie demonstrates A.I. complementing human capability," said Steve Guggenheimer, Corporate Vice President of A.I. Business at Microsoft. "Through the power of Microsoft Azure, amateur golfers have information at their fingertips that was not easily available before. A.I. will have a huge effect on the golf industry, and it is an exciting time to be in this space as we help Arccos lead the charge."
The Arccos Caddie was approved in its use for tee shots last year by the USGA, but the new version is yet to be submitted to the ruling body. Given that a key element of the initial Arccos Caddie ruling is that algorithms used to determine the recommended strategy are based on historical data acquired prior to the round of play, it seems the door might be open to allow the shot-by-shot strategy. In essence, Arccos Caddie 2.0 method of recommending clubs for tee shots, which is permitted under the rules governing artificial devices, is essentially the same as it is for shots played from anywhere else on the course.
The initial ruling on Arccos Caddie was made last December, about six months after the product was available through the Arccos app. There is no timeline as yet for the ruling process on Arccos Caddie 2.0. However, the USGA's Thomas Pagel, senior director of rules and amateur status expressed concern last year about the essential role of human golfer "judgment" in playing the game.
"Golf is still a game of skill and judgment, and anything that can give a player an advantage and diminish that judgment is a problem," Pagel told Golf Digest in August 2017. "The compilation of two or more data points to provide some recommendation that takes that judgment away from the player, that's where the issue comes in."
Again, however, with the initial version being permitted later that year, it does seem the Arccos team can make a case that the same strictures are in place. Said Arccos' Syed, "We really have a two-fold mission: To help the average golfer play better golf by making smarter decisions so they have more fun playing golf. And the goal then is to help grow the entire industry."
Arccos also will begin offering sensor-embedded SmartGrips, through an extension of its partnership agreement with Cobra Puma Golf. Building on the Cobra Connect joint project that's been part of Cobra clubs for the last two years, which sees all new Cobra clubs embedded with Arccos sensors, Arccos Smart Grips will feature popular grip styles, the first run of which will be Lamkin Crossline 360 grips, available with embedded sensors. Syed thinks the game of average golfer stat-tracking and in-round strategy is at a turning point.
"As one of our original investors said, 'There are one of two versions of the future: Either there's going to be a future of golf clubs with sensors or there's not.' And a future of no sensors in golf clubs is absurd," he said.