Equipment
Arccos partners with Microsoft and launches artificial intelligence caddie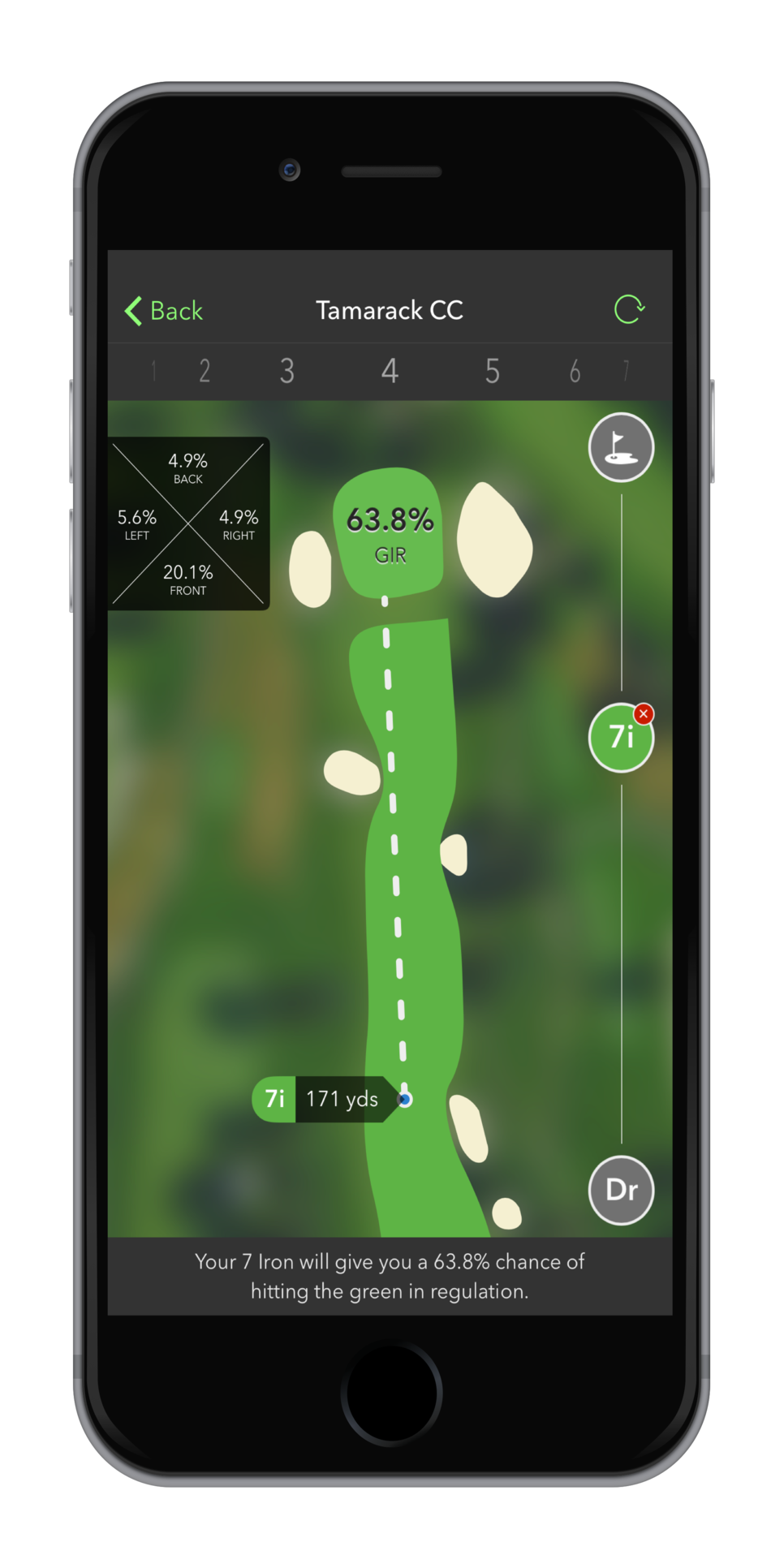 Arccos and Microsoft partnered in January 2017, and the fruits of that partnership, Arccos Caddie, will be hitting the market on May 22. The product uses Microsoft's artificial intelligence to give you advice on what shot to hit. You know, just like a caddie would, except this caddie makes its decisions completely based off of data, and it certainly can't carry your bag.
It gives you strategy for the hole from the tee by using geotagged data points (which they have on the more than 40,000 courses in their database), forecasted weather, including wind speed and direction, your history of shots recorded with Arccos, and those shots hit by others using Arccos. Instead of you thinking maybe 5-iron is the right play, Arccos Caddie will tell you which club will give you the greatest opportunity for success on the hole.
"Every shot in golf involves a decision-making process, and the caddie's role has historically been to help you make more intelligent choices. Today, however, less than 3 percent of players have access to a caddie," said Sal Syed, CEO and Co-Founder of Arccos. "Everyone else is missing out on a crucial source of information that can help inform every shot. With Arccos Caddie, we're democratizing the caddie experience through the power of A.I. and the Microsoft Azure cloud."
You need the Arccos system ($250) to get the benefits of Arccos caddie, so that involves putting an Arccos sensor into the end of each of your grips. Download the app, and the sensors pair with your phone. The system will track all of your shots, break down and handicap each aspect of your game, give you yardages and allow you to play games. And now, it'll tell you what shot to hit. Adding Arccos Caddie to you system will cost $20/month or $100/year.
When asked if this is in breach of the Rules of Golf, the USGA gave the following response, "The program is designed to be used prior to the round for the player to map out strategy for an upcoming round. The strategy is based on the player's individual playing data, as well as historical data from other players connected to the platform. Provided the player runs the analysis prior to the round and not during the round, the information gleaned from it may be used during the round. If the player were to run the program during the round, the player would be in breach of 14-3."
We say give Arccos Caddie a try, just don't fire it up during your club championship later this summer.