Equipment
Arccos offers limited edition Smoke Smart Sensors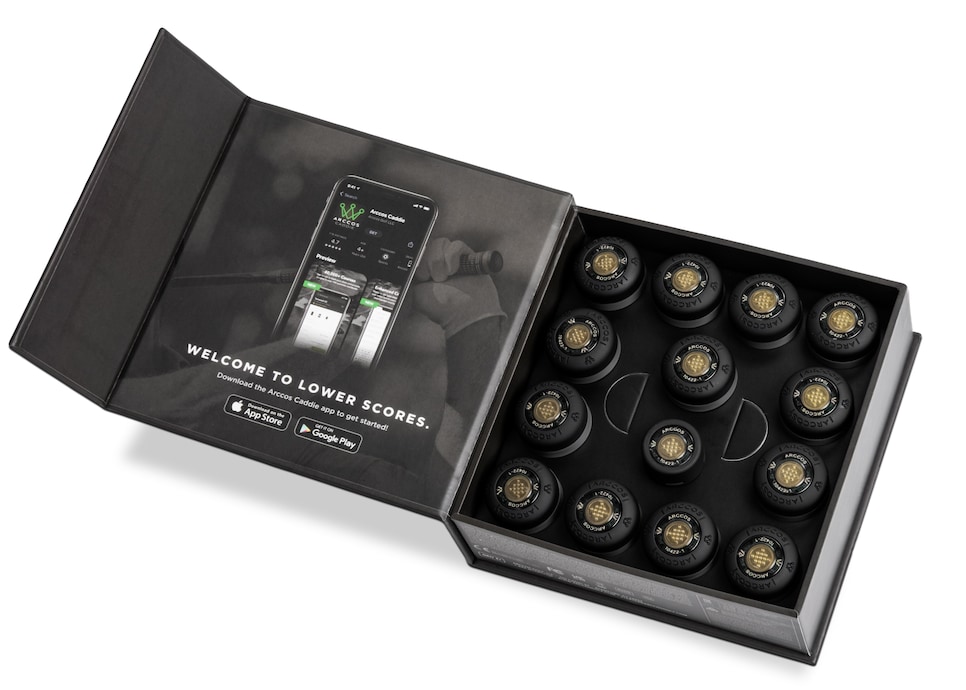 Arccos, the golf GPS stat-tracking platform, has used a distinct green trim on its devices, including its well-known grip cap sensors. But while colors don't define the stat-tracking power of the company's data-driven insights for your game, having another option might make some who haven't embraced the technology yet give it a shot.
Enter the first color change for the company's grip sensors. The new limited edition run of Arccos Smoke Smart Sensors, which will be offered with the company's recently upgraded GEN3+ technology for improved data capture, will be available later this month. According to the company, just 2,000 sets will be available, which includes 13 club sensors and one putter sensor.
The "smoke" gray coloring is not the first time Arccos has explored a new trim for one of its products. The company offered a limited run of its Link wearable device in an all-black trim last year.
"The new Smoke edition provides something different for golfers wanting to use Arccos, and we see it as a great extension to our line-up," said Steve Obsitnik, Arccos president & COO. "We're excited for players to experience this limited offering as we look to further enhance our platform."
The Smoke Smart Sensors ($225) include the first-year membership, which will then be billed annually at $13 per month. Existing Arccos members are entitled to a discounted price of $150, and the sensor set also can be bundled with the Link for $300.