The Loop
Apple unveils latest a--hole update: Obliviously-Shouting-Into-His-Watch-Guy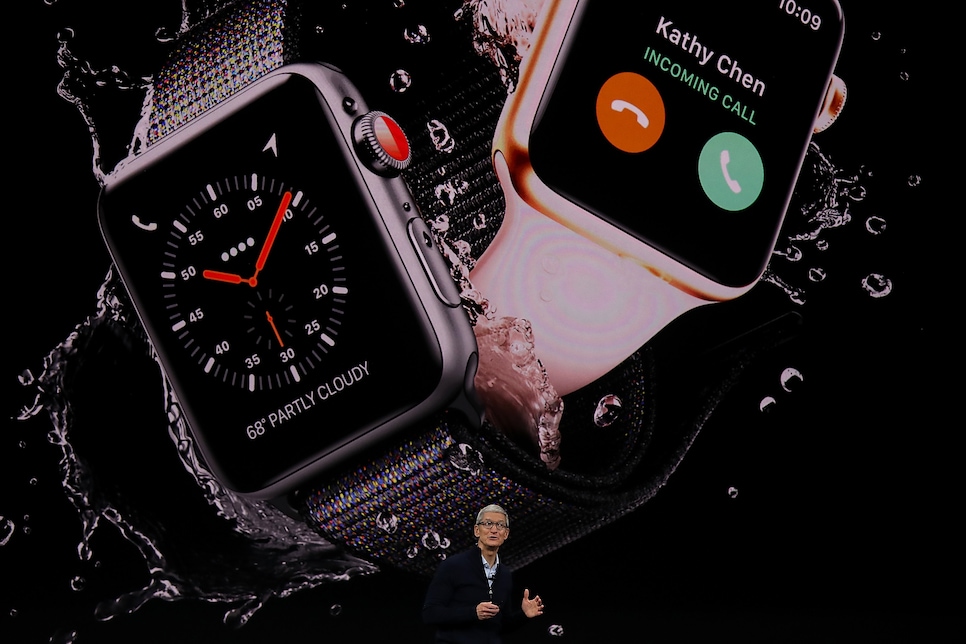 STEVE JOBS THEATER, CUPERTINO – At Tuesday's annual autumn #AppleEvent, the Silicon Valley tech titan announced the latest version of their iconic asshole, Obliviously-Shouting-Into-His-Watch-Guy. Replacing the dated Dude-Playing-Candy-Crush-Without-Headphones, the latest version of Obliviously-Shouting-Into-His-Watch-Guy offers a host of exciting new features, all enabled by the Apple Watch Series 3's new cellular data capabilities.
The most notable upgrade is the voice-call functionality, offering studio-level sound quality for all of life's most pressing wrist-based communications—such as "BUY!", "SELL!", "THE BABYSITTER ISN'T HOT ENOUGH!"—on a whopping 14 different carriers. Bluetooth connectivity remains an option, for those moments when there's a client nearby or your wife gets suspicious, but for literally every other LTE-enhanced occasion—funerals, anniversary dinners, doctor's appointments, parent-teacher conferences—Apple has optimized their new asshole for headset-free use.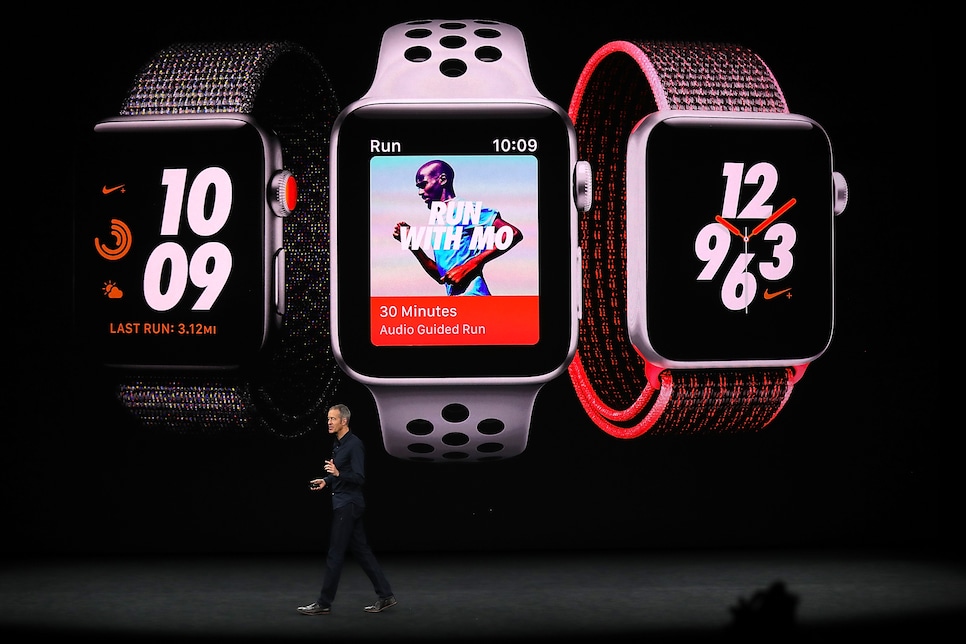 Powered by watchOS 4, Obliviously-Shouting-Into-His-Watch-Guy will also feature a variety of new face schemes—from defense attorney to self-absorbed millennial—and a new "Gym Connect" feature that syncs directly to treadmills and ellipticals in order to track how shredded you're getting while shouting at your bro about how shredded you're getting via digital horology. Hitting the market at $399, Obliviously-Shouting-Into-His-Watch-Guy will be cutting in front of you in line at tech retail outlets across America beginning September 22nd.
In other news, Apple also unveiled the iPhone X, a mysterious new iPhone seeking revenge on the crime syndicate that killed its family.