The Loop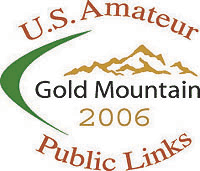 You see Berg, a 25-year-old caddie from nearby Duvall, Wash., and Daniels, a 32-year-old realtor from Harrisburg, Pa., are the last two players remaining in the field, now shrunk to 32, that didn't attend either high school or college this past spring.
Perhaps that's not that surprising a fact, considering of the 156 players who began play this week at the Olympic Course, 123 were students as opposed to working-class folks, the group of golfers this tournament originally was designed to celebrate when it was first established in 1922.
Since the inception of the USGA's fourth oldest event, the APL has tried to turn its fair share of nobody-dreamers into somebody-folk heroes. In its heyday, winners included WPA workers (Al Leach, 1938), steelworkers (Andy Szwedko, 1939), trucking-company representatives (James Buxbaum,1956), tavern owners (Verne Callison, 1960 and 1967) and electrical engineers (Gene Towry, 1968). Yet, with all due respect to 1994 champ Guy Yamamoto, a golf course operations manager in Hawaii, the last time a true "blue collar" golfer won the APL was back in 1984 when then-29-year-old truck driver Bill Malley defeated Dirk Jones.
Indeed, today the APL has about as much romance as a__Stephen King__ novel. Teenage and twenty-something golfers have turned the event into just another collegiate, bomb-and-gouge tournament. Consider that in 2001, the number of collegians and high schoolers was just 92.
Five years ago I spoke with long-time USGA historian Bob Sommers, who summed things up best about the APL: "There was something special about the event. It had such a noble mission and had success in achieving it."
It's hard to make that argument now, however.
If you ask me, it's time that the APL return to being a true grass-roots competition for public players. I know it's a radical idea, but it's time the USGA get rid of the college kids from the event. Sure many of them embody the spirit of public golf, but with the resources and facilities available to today's college players while in school at all Divisions, it's hard to say they don't have privileges that far surpass those of everyday public players.
USGA officials have said they've considered this option in the past but haven't made such a drastic change because they didn't want a "skewed" version of the best public links player in the United States. (Instead, they instituted a handicap limit for qualifying for the tournament in 2000.) And what about the U.S. Mid-Amateur, many say? Don't non-collegians have their own tournament already?
Maybe but even many of these players are well-healed golfers who have the time and resources to play far more frequently that the "bona fide" public player.
Bottom line to me is there's something to be said for a tournament where the majority of the field consists of golfers that have real day-jobs and other face other hurdles that make playing golf a luxury. Seeing these players go head-to-head might not be the prettiest golf in the world, but would make for an equally exciting national championship.
And arguably a more meaningful one.