The Loop
Anthony Davis becomes latest to embarrass Jusuf Nurkic, who has had a bad month
If LeBron James murdered Jusuf Nurkic last month, then Anthony Davis buried him in the ground and had his funeral, and then danced on his grave Thursday night. Sorry if this got dark.
In game three of the first round series between the New Orleans Pelicans and Portland Trail Blazers, New Orleans continued its absolute dismantling of Portland, the Western Conference's supposed 3-seed that's not even putting up a fight. With the game still somewhat within reach at the Smoothie King Center, Pelicans guard Ian Clark launched a three from the corner that bricked. Nurkic thought he had an easy rebound until Davis came barreling down the lane to utterly embarrass him, and it somehow got worse afterwards. Check out the full play:
With the left hand to boot. Chances are if you end up in this position on a basketball court, you're gonna have a bad time: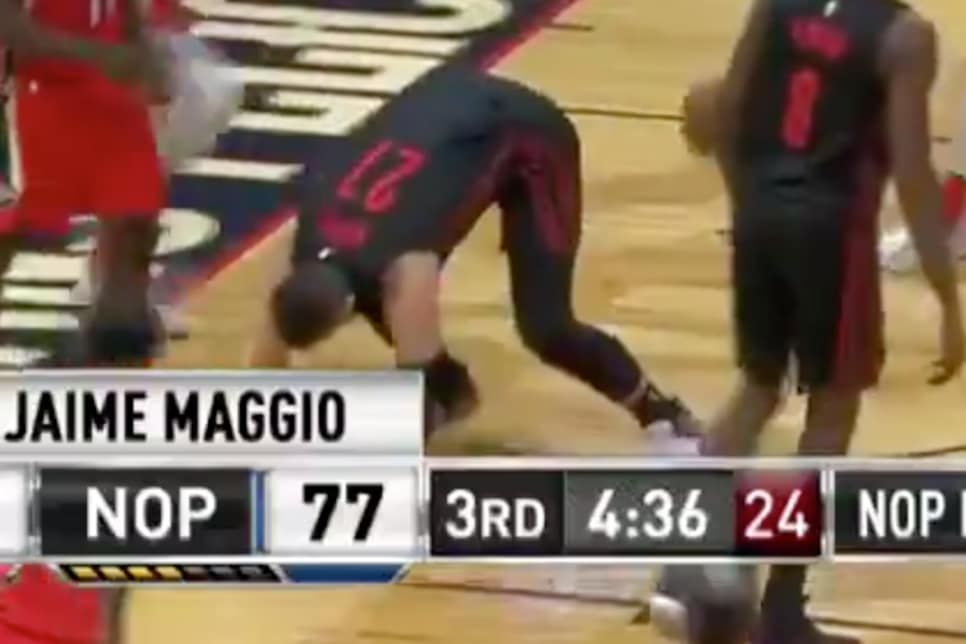 And yes, it did get worse. If you didn't notice, Jrue Holiday literally pointed and laughed at Nurkic, effectively kicking a man that was already way, way down:
Shoutout to Rob Perez (@World_Wide_Wob) for always providing the #content. No word yet on whether or not Nurkic will rise from the dead to play game four. He and the rest of the Blazers should probably bail because this has gotten ugly. Pelicans will look to sweep on Saturday evening at home.