The Loop
Another lost Sunday for Furyk, but this time it's not his fault
ROCHESTER, N.Y. -- On another Sunday night, Jim Furyk came up empty when he had a chance to win. But unlike the bitter taste a snap-hooked tee shot as the co-leader on the 16th hole at Olympic Club left at the 2012 U.S. Open, or the consecutive bogeys that cost him a crucial match against Sergio Garcia at the Ryder Cup later that year, Furyk's two-shot loss to Jason Dufner left him with no regrets. "There are other times when I felt like tournaments slipped through my fingers," said the upbeat Furyk after his final-round 71. "I played my heart out today. I just got beat by a guy who played better."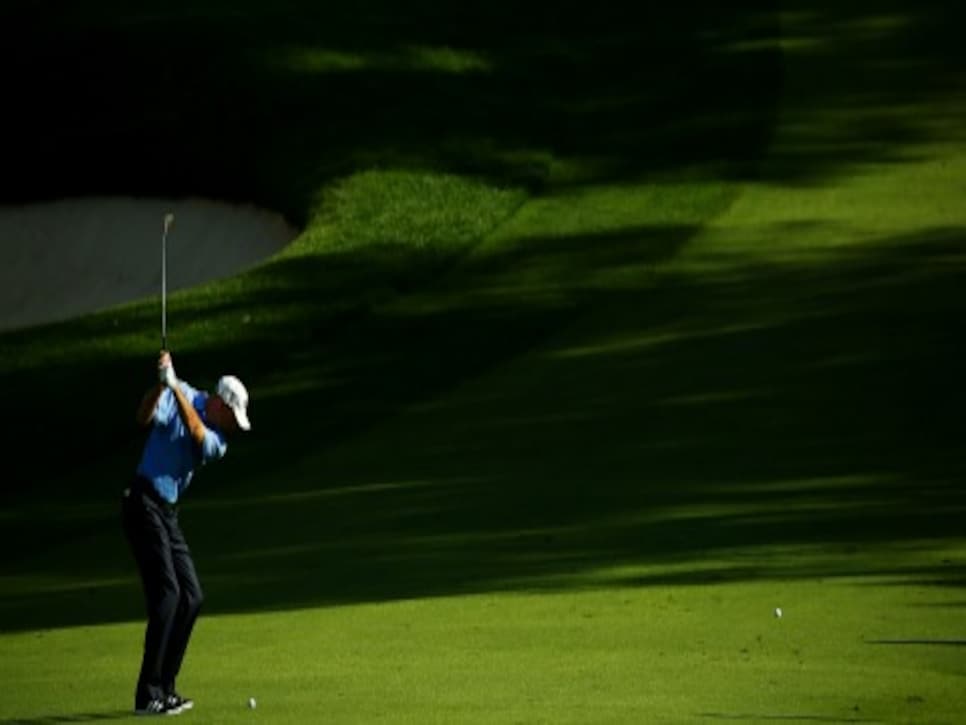 "I got off to kind of a rocky start ball-striking-wise, but I thought I hit it really well on the back nine," said Furyk, who registered his 13th top-5 finish in a major with one win, at the 2003 U.S. Open at Olympia Fields. "I just couldn't make a couple of putts when I needed them. Not making birdie on 13 with a wedge in my hand, not making birdie on 14 with a wedge in my hand. That hurt me. After that, I just wasn't able to put enough heat on Jason." Furyk shot rounds of 65-68-68-71 to finish eight under and take $865,000 back home for a week off in Ponte Vedra Beach -- along with a shot of confidence heading into the FedEx Cup Playoff events. "I played very poorly at the U.S. Open, very poorly at the British Open. I was putting horrendous, and was putting a lot of pressure on the rest of my game," said Furyk. "It was nice to turn that around and come to major championship at a place that really sets up well for my game. I liked my chances here.
Related: Sunday's Birdies and Bogeys "I feel like the last 12 rounds I've played have been very solid, very good under pressure," said Furyk, who finished T-9 at both the Canadian Open and the WGC-Bridgestone in the two weeks leading up to Oak Hill. "I've got some energy, and I'm looking forward to getting to the playoffs."