The Loop
Another laurel for Blumenherst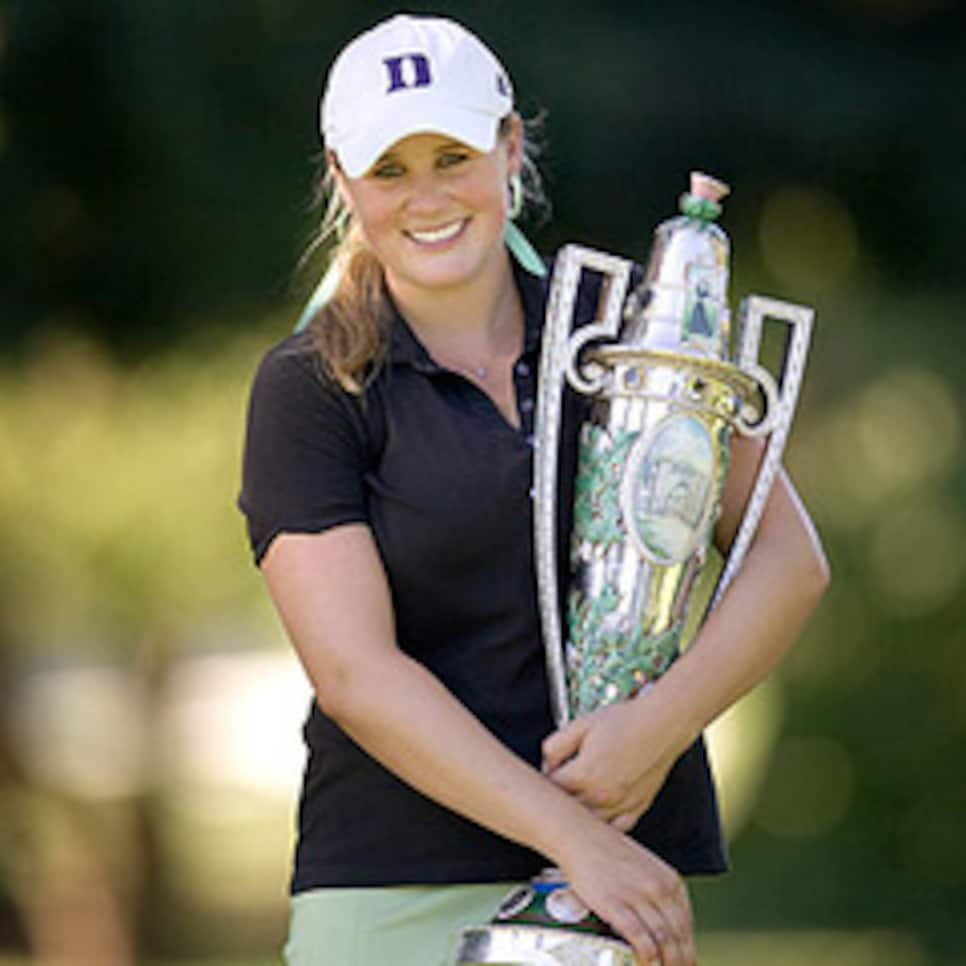 Of course, I'm being facetious in saying the 21-year-old Duke senior-to-be is greedy. She's merely enjoying the fruits of her labor. People don't appreciate just how hard Blumenherst has worked over the past several years to get to this point. She was the last person standing on the driving range this past week at Eugene CC on several occasions. It's no accident that she has been so successful.
Still, any doubters who felt Blumenherst's inability to win "the big one" prior to Sunday have now been silenced, which was something Blumenherst herself had hoped to accomplish.
"Going into this tournament, I knew this was my last amateur event and I wanted to play well," said Blumenherst, who intends to turn professional after graduation next spring. "I wanted to prove to everyone that I wasn't overrated or that those awards that I had gotten in college weren't kind of a coincidence or something that was given to me. I wanted to show everybody that this is the place I earned."
What was also interesting to learn was just how hard she took losing in last year's U.S. Women's Amateur final to Maria Jose Uribe. In talking to her father,Dave, on Sunday, he expressed that it was three or four months before she was "over it," despite the cool facade she showed afterwards. Frequently people would come up to her and express their "condolences" regarding the outcome, a nice jesture that served as a cruel reminder, however, of just how close she had come to winning.
"She wanted this one more than anything," said Dave Blumenherst. "For her to go away [from the amateur game] and be runner-up two years in a row, that would have been hard."
Suffice it to say, she doesn't have to worry about that anymore.
Photo credit: Steven Gibbons/USGA