The Loop
It was amazing just to be around them and to hear them call us "their heroes." Sgt. Gary Seal
It being the Memorial season, it's fitting that this letter from overseas arrives now. I'll let Sgt. Gary Seal, writing from North Baghdad, Iraq, tell you how it came about.
This letter to you is long overdue! I want to take a minute to send you a picture of a few golfers that have made a permanent impression on me.
During this past Thanksgiving holiday 2006 we had some special guests visit us here. Seven golfers took time away from their families during the holiday season and made a special trip to be with the soldiers here. The attached picture titled "Soldiers with Guns" will show the golfers. From left to right are Howard Twitty, Donnie Hammond, Frank Lickliter, Jerry Kelly, Brian Pavlet, Art Sellinger, and Corey Pavin. These guys came to our base to visit us and to do a meet and greet. There were several bases they visited during their tour in Iraq. It was truly the most unselfish thing I have ever seen. I continue to stay in touch with a couple of them. Being an avid golfer and big fan I was given the opportunity to be their escort while at our base. It was amazing to just be around them and to hear them call us "their heroes."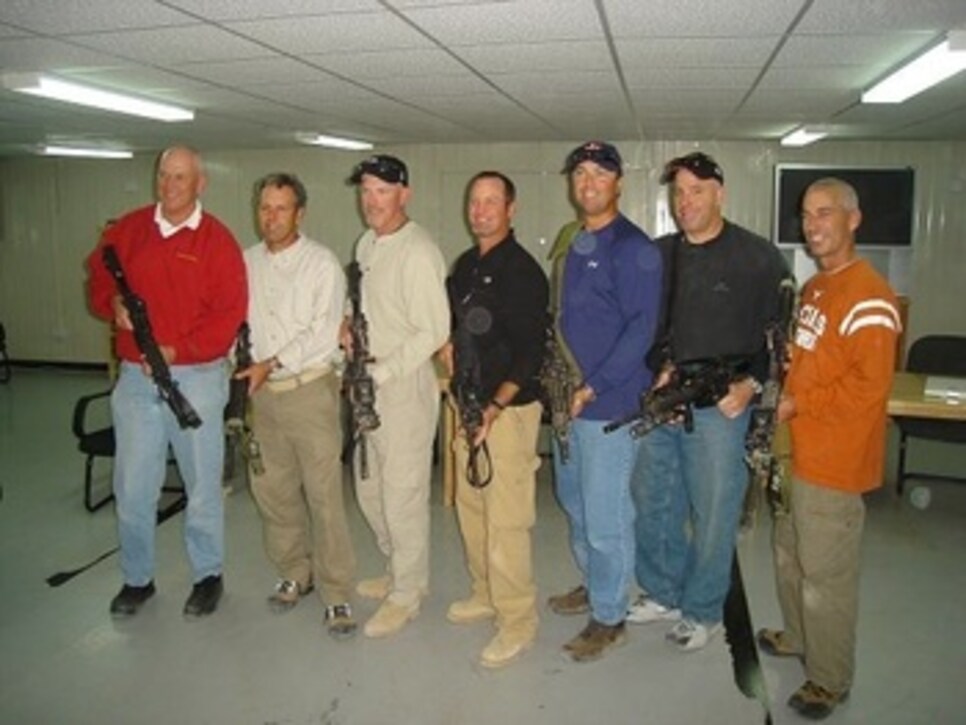 I just want you to know these guys are the best and I will never forget the generosity they showed us with their visit here. They are truly the PGA's finest. Our unit will be returning home later this summer and I hope to attend some PGA events and walk with these players. I have a 6 year old son named Nicholas Payne Seal, named after the late Payne Stewart, and he already has a passion for playing golf with me.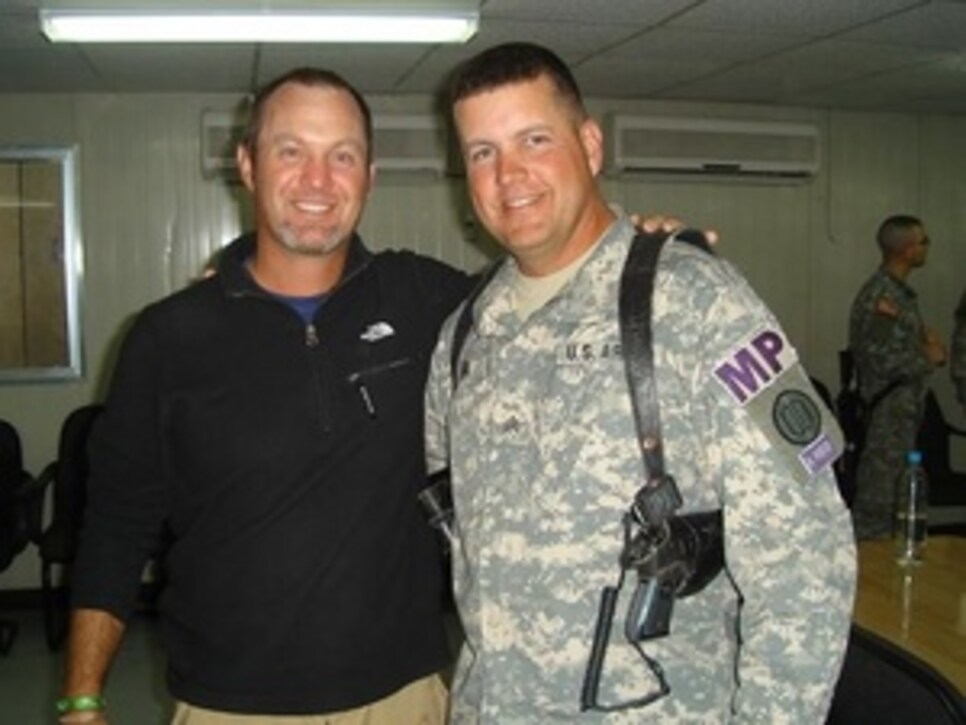 One other note: Jerry Kelly sent me tickets for my father and brother to attend the Masters practice rounds this past April. I am very thankful for him and the kindness he has shown. My father, Jesse Seal, 78, has played golf all his life and never been to a PGA event. I told him they don't get any better than Augusta. He really had the time of his life with my two brothers.
Thanks, Gary. Get home soon.