The Loop
Annoying NFL Texts With Ian Rapoport: When NFL teams are dodgy about injury news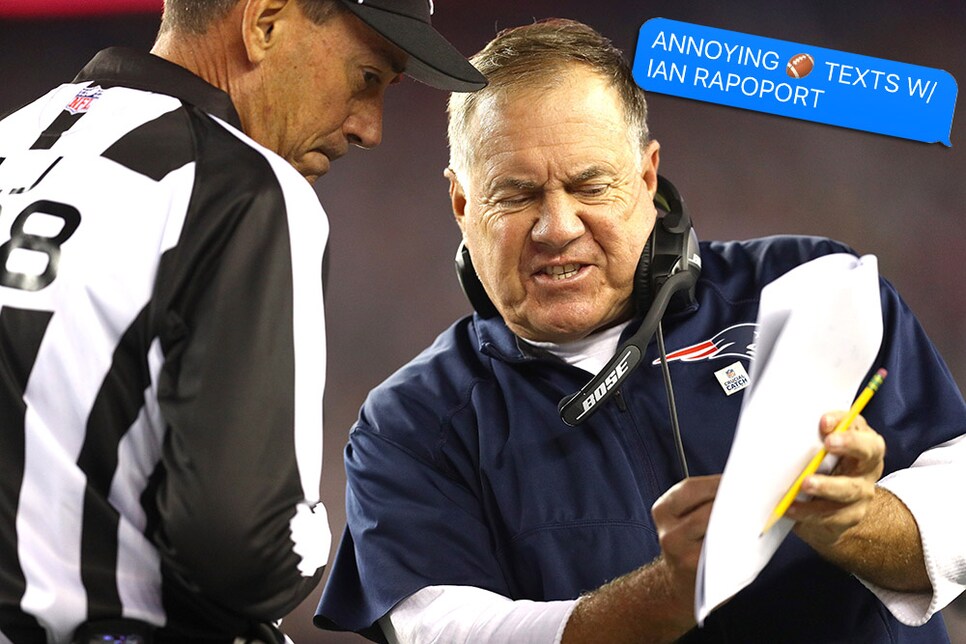 To follow NFL Network's Ian Rapoport both on air and on social media is to see a big part of his job is reporting on the assorted pulls, strains, and broken collarbones that afflict an NFL team on a weekly basis. Alongside courthouse proceedings and the inevitable stream of roster alterations, it occupies most of a football reporter's time. And that's especially true when teams choose to be coy with the facts -- perhaps understandably so: A football team doesn't want to necessarily tip their opponents that their left tackle is nursing a bum shoulder. And they don't want the other team knowing that they might be seeing more of Player X than they were originally expecting.
Add it all up, and we kicked off our weekly text exchange by asking where Rapoport faces the most resistance in getting to the truth.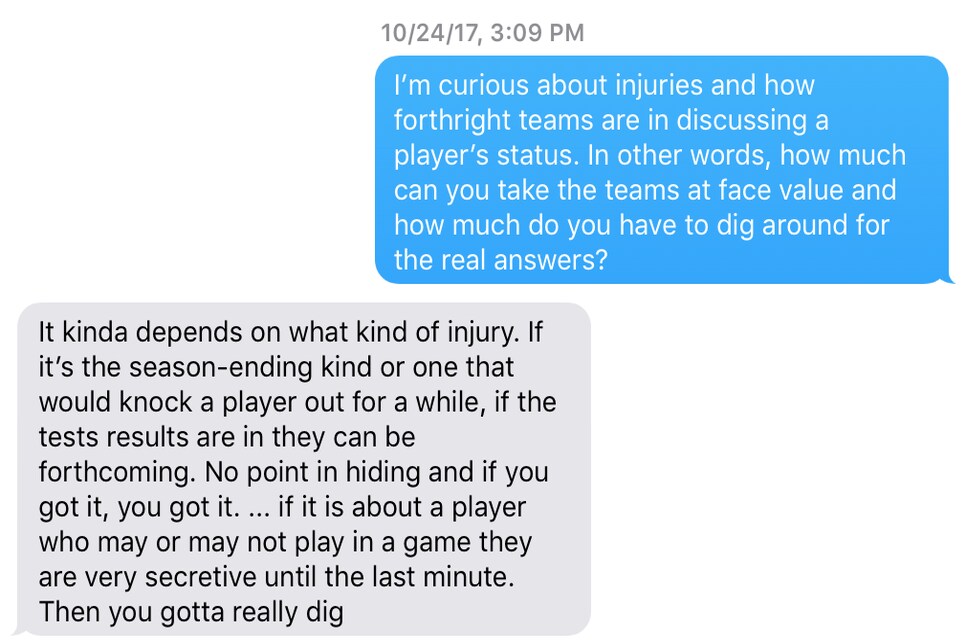 Of course some teams are more open than others. At least part of the reason the New England Patriots have been the dominant team of the new millennium is no detail is too small, and that includes what they choose to divulge to the press.


As often happens in the NFL, it's an injury to one player that elevates the status of another. That's been the case for the Eagles' Carson Wentz, the second year quarterback out of North Dakota State who has thrown for 17 touchdowns in leading the Eagles to a 6-1 record. With the season-crushing injury to Aaron Rodgers last week, there's been talk that Wentz is now the leagues's second best quarterback behind only Tom Brady. Is it possible we're getting ahead of ourselves?