The Loop
Annoying NFL Texts With Ian Rapoport: Let's not celebrate the Pats' demise just yet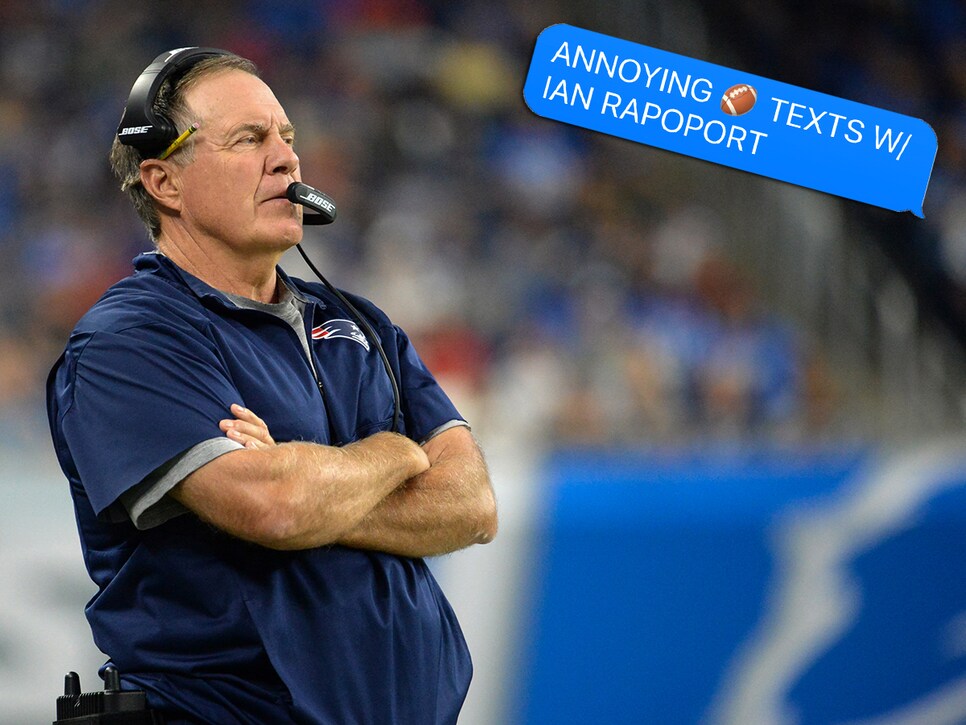 Last week we introduced you to our new recurring feature with NFL Network's Ian Rapoport. The premise is quite simple: Ian knows a lot about football and we don't, but we're all intimately familiar with an iPhone's texting function. So why not use it to help bridge the yawning knowledge gap on a weekly basis?
As it happens, our exchange last week left off with a discussion of the hated Patriots (one man's opinion, but the right one) and how little seemed to be standing between Tom Brady, Bill Belichick and a sixth Super Bowl title. Alas, the Patriots pleasantly kind of stunk in their 42-27 opening night loss to the Chiefs, fueling hopes that this signaled the beginning of their inevitable descent toward NFL mediocrity.

If the Pats fell flat in their first game, the same could not be said for Dalvin Cook, the Vikings' second round pick out of Florida State who ran for 122 yards in his NFL debut.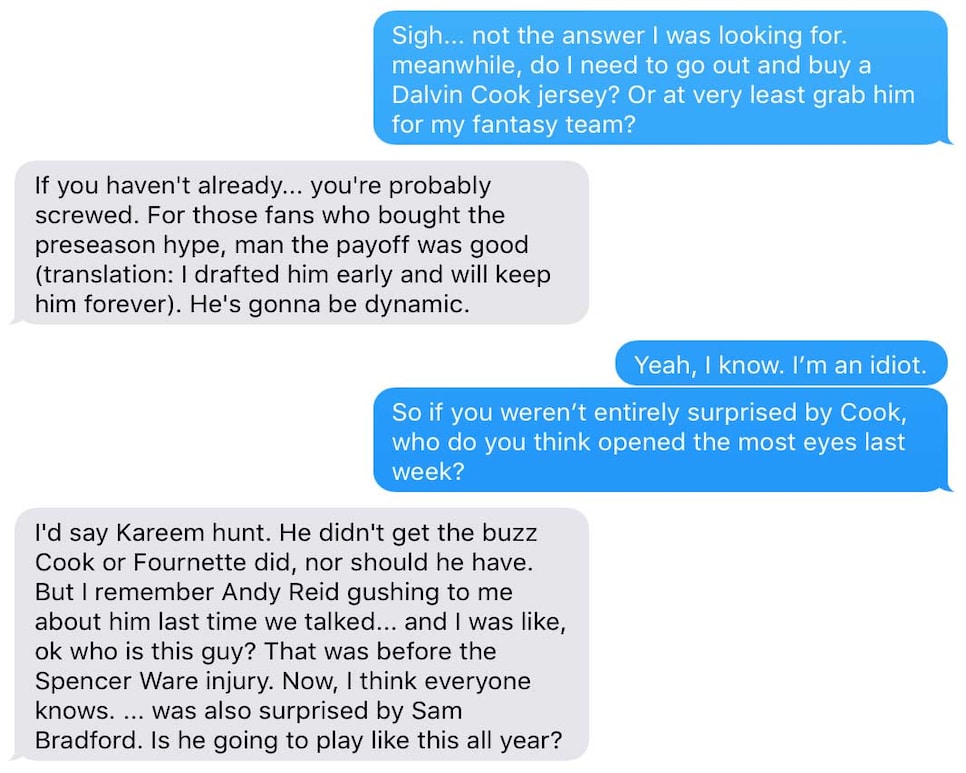 Turns out Cook's debut came against the Saints, who were now employing Cook's predecessor in the Vikings' backfield, Adrian Peterson. Peterson ran for a meager 18 yards on six carries with the Saints.

Ian's repeated flaunting about his fantasy team led to questions about how often he abuses uses his reportorial access to gain advantage in his league.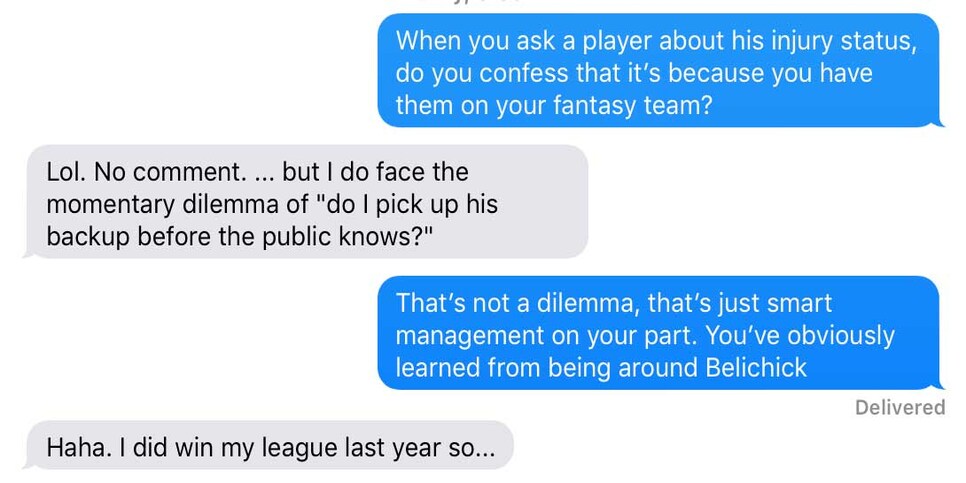 Meanwhile, the status of Ezekiel Elliott extends beyond a fantasy realm. It's also a legal saga after he was suspended for six games because of a 2016 domestic abuse incident. Having sued the league for the right to play, Elliott played in a Week 1 Cowboys' win over the Giants, and is confirmed to play this week against the Broncos. After that the picture gets murkier.