The Loop
Annoying NFL Texts: What's next after Chad Kelly bottoms out in Denver?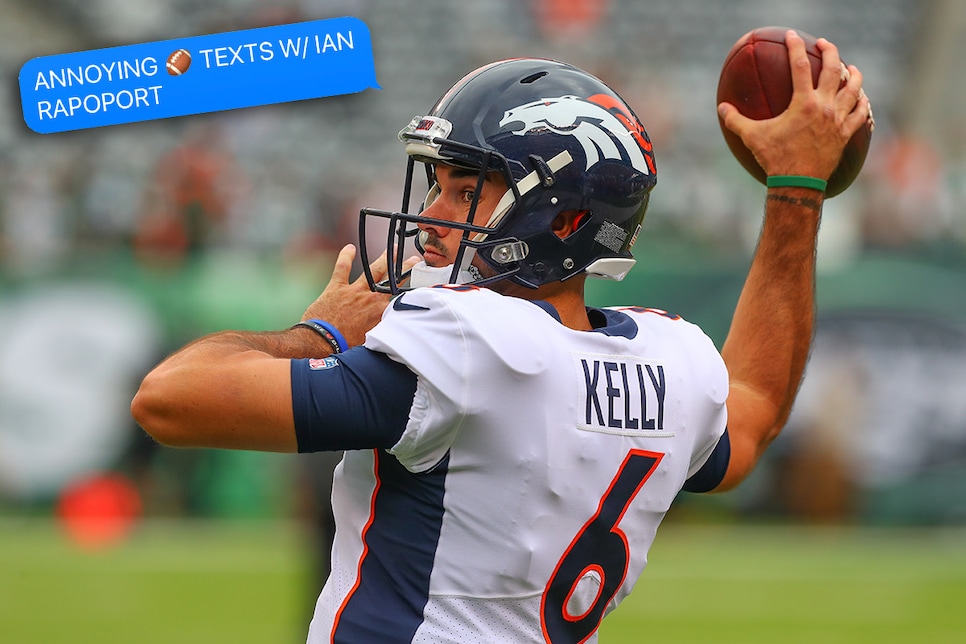 What little football fans knew of Chad Kelly before this week already wasn't terribly flattering. The nephew of Hall-of-Famer Jim Kelly was suspended by his high school football team, then bounced around at three difference colleges before being drafted last by Denver in 2017. The fact that he worked his way into the back-up QB position with the Broncos probably says something about GM John Elway's options—also not very flattering—but that stint, too, proved short-lived.
On Tuesday morning, Kelly was arrested for trespassing when he entered the home of a young family in Denver after being tossed out of teammate Von Miller's Halloween party. Shortly thereafter, he was cut by the Broncos. So is that a wrap on the volatile quarterback's career? Not necessarily, says NFL Insider Ian Rapoport, who explains in our weekly text exchange that one team's flame-out could be another team's bargain.

As for where Kelly lands next, don't be surprised if one team takes a look at him in part out of deference to his legendary uncle.


Kelly's fate might also be determined somewhat by what transpires at Tuesday's trade deadline, where teams around the league will either be looking to fortify their roster ahead of a postseason run, or in some cases, shedding assets in the interest of freeing up cap space.