The Loop
Annoying NFL Texts: Is the Jon Gruden experiment already a bust?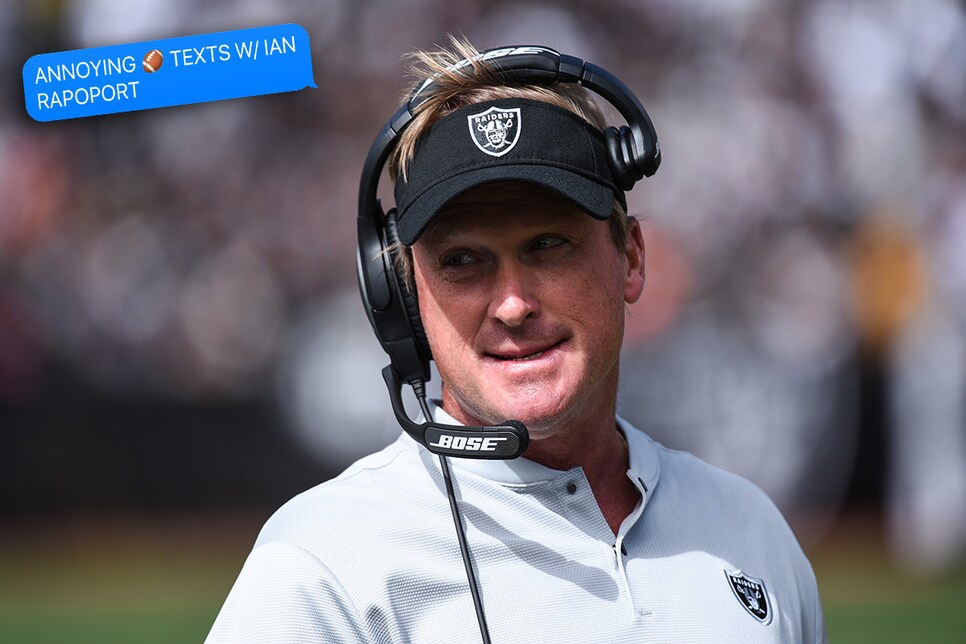 Six weeks into the NFL season, certain threads begin to emerge. We know the Rams and the Chiefs are both for real. We know the Patriots just won't go away no matter how hard you want them to. And we know if nothing else, the Browns aren't nearly as awful as they were.

The Giants' decision to invest in Eli Manning for the short terms looks shakier by the week, no matter how good running back Saquon Barkley has looked as their No. 2 selection in last spring's draft. Given their start to the year, it looks like they'll be back with a high pick next spring as well. But at this rate, why even leave that to chance?

Oh yeah, Jon Gruden. The volatile coach was lured out of the broadcast booth by a reported 10-year $100 million contract. But the Raiders' 1-5 start paired with Gruden's unhinged press conference this week suggest maybe his time has passed.


Like we said, coaching in the NFL is HARD, and it doesn't get any easier if you step away from it for a few years, no matter how closely you think you're following the game. Sorry, Rappy.