USGA
Annika Sorenstam to play in this summer's U.S. Senior Women's Open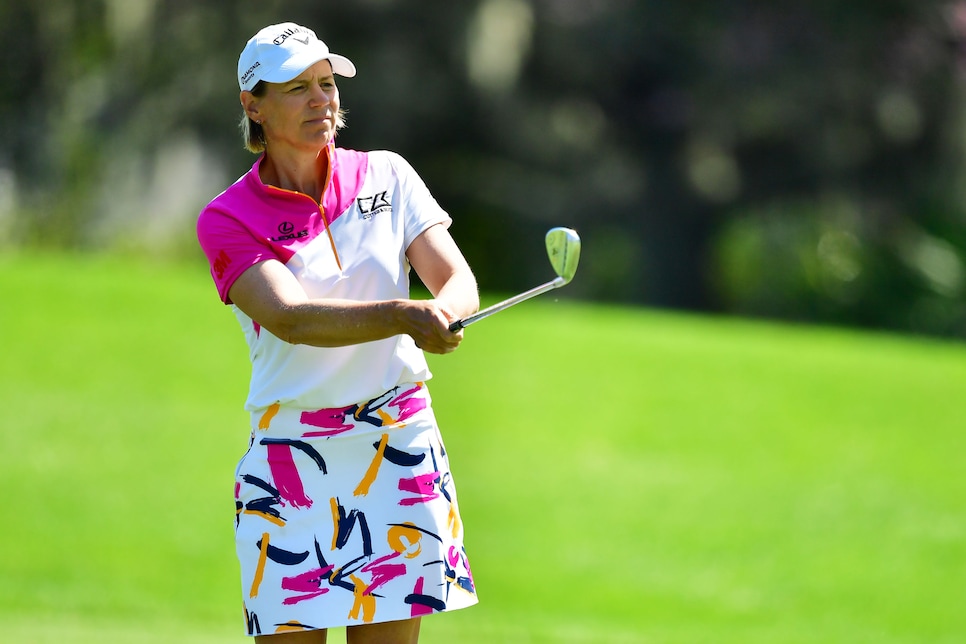 After playing in her first LPGA event in 13 years in February at the Gainbridge LPGA, Annika Sorsenstam is set to compete this summer at the U.S. Senior Women's Open.
Julio Aguilar
Annika Sorenstam isn't done playing USGA championships just yet. On Wednesday, the governing body announced that the World Golf Hall of Famer has filed an entry to compete in the U.S. Senior Women's Open this summer at Brooklawn Country Club in Fairfield, Conn., July 29-Aug. 1.
Sorenstam turned 50 last October, making her eligible for the championship, which was first held in 2018. The Swedish native had said she was giving thought to entering the championship and competed at the LPGA Tour's Gainbridge Classic in February to test out her game. It was her first LPGA start in 13 years, and Sorenstam managed to make the cut before finishing 74th.
"USGA championships set themselves apart with world-class venues and world-class fields," Sorenstam said in a press release, "and I know the same type of challenge I used to relish at a U.S. Women's Open awaits at the U.S. Senior Women's Open. I am looking forward to the opportunity to compete, and to do it with my family by my side."
Sorenstam is a 72-time LPGA Tour winner with 10 major victories, including three U.S. Women's Opens to her credit. Her first LPGA victory was at the 1995 Women's Open at The Broadmoor. She then repeated as champion in 1996 at Pine Needles before claiming her third title at Newport Country Club in 2006. All told, Sorenstam competed in 15 Women's Opens overall, with four more top top-10 showings in addition to her victories.
The last Women's Open Sorenstam played in was at Interlachen Country Club in 2008, where she closed out her career in the event by holing out a 6-iron from 199 yards for an eagle.
"When I finished that round at Interlachen, I'm not sure I would have expected to compete for another USGA title in the future, but to have this opportunity now, at this stage of life, is incredible."
This summer will be the third time the U.S. Senior Women's Open has been held, the championship having been canceled in 2020 due to the COVID-19 pandemic. Laura Davies was the inaugural winner at Chicago Golf Club in 2018 and Helen Alfredsson took the title in 2019 at Pine Needles.