Course Management
Annika Sorenstam shares the key to her preparation for Pine Needles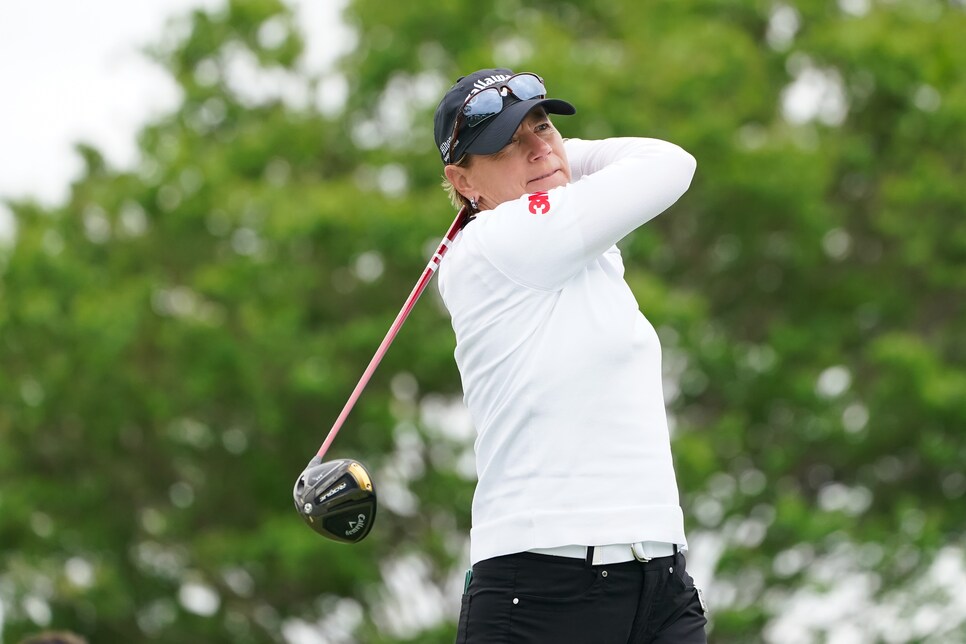 The best women golfers in the world will compete at Pine Needles Lodge and Golf Club for the title of U.S. Women's Open champion. Among the list of those playing, one name stands out: Annika Sorenstam. This will be the World Golf Hall of Famer's first time competing in a major since her retirement back in 2008 and fans are excited to see her playing again.
However, this is not just another major for Sorenstam. She has history at Pine Needles. Not only did she win the 1996 U.S. Women's Open by six shots here, but she also spent some time early in her career practicing at Pine Needles as a guest of fellow World Golf Hall of Famer, Peggy Kirk Bell.
Sorenstam's course knowledge is going to be a huge advantage for her this weekend and it's informed how she prepares for the tournament as well.
One key area that Sorenstam says she focused on over the last couple of months was her driving.
"If I miss my drives, the course can become longer and I'll end up in some of the areas I'm not interested in seeing," Sorenstam says.
If you haven't seen the course, Sorenstam is referring to the deep fairway bunkers, thick fescue and scattered treeline that make it tough to find the green. Even if you're lucky enough to hit the green from trouble, most of those lies make it nearly impossible to hold Pine Needles' notoriously fast and undulating greens. That's why distance is going to be just as crucial as accuracy off the tee for Sorenstam and the rest of the field.
"If I drive it well, I'll get the distance I need to be in the fairway and have shorter clubs in," Sorenstam says.
Having shorter, more lofted clubs in will give Sorenstam the best chance at holding the challenging greens and that's where we'll see her score. Although, her competitors' course strategy might look a bit different.
"6600 yards is not super long for them (the other players), and I have a feeling many of them will be able to reach the par-5's in two, and it'll be harder for me," Sorenstam says.
This is where Sorenstam's mental game will be put to the test.

"If I can play my own game and not get caught up in the moment, I think that'll be the biggest thing," Sorenstam says.