News
Annie Park overcomes a season of struggles to win ShopRite LPGA Classic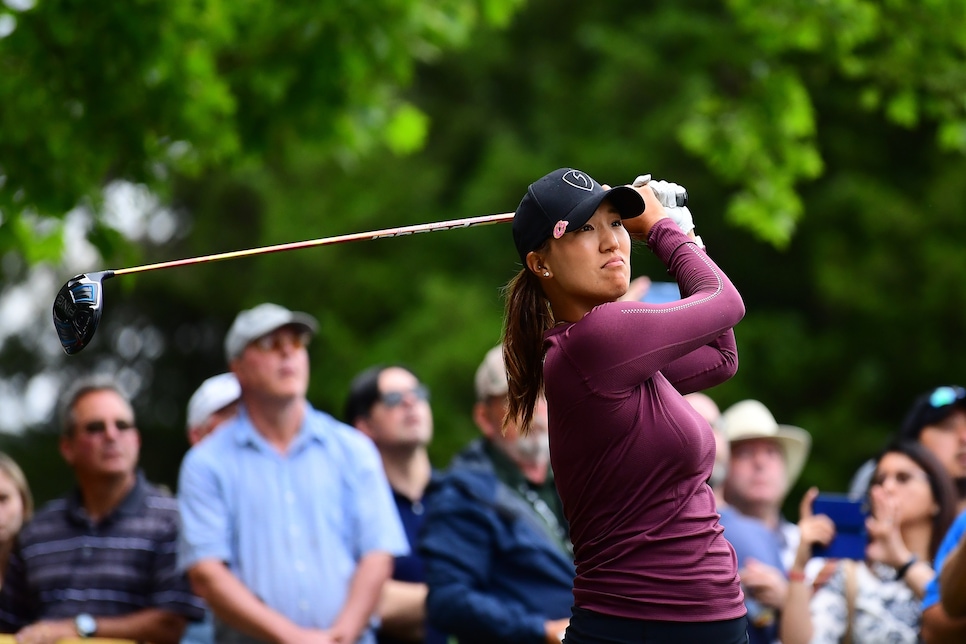 Annie Park, the No. 236 player in the world, was not a favorite at the ShopRite LPGA Classic. In fact, the 23-year-old is lucky she even got to play. She's a member of the LPGA Tour, but does not have full status, meaning she gets few starts and can't pick which events she'll tee it up. But after posting scores of 69-65-63 to secure the $262,500 winner's check from the 2018 ShopRite LPGA Classic—her first LPGA victory—that's not going to be a problem moving forward.
Park made six birdies and a eagle over her first 14 holes on Sunday to get to 16 under and then made four pars over the last four holes to beat Japan's Sakura Yokomine by one stroke.
After a successful junior career playing in Long Island where she grew up, just a few hours from Atlantic City, N.J.'s Stockton Seaview Golf Club where the ShopRite is played, Park had an even better college career. As a freshman at USC Park won the 2013 NCAA individual championship and led the Trojans to the team title. She left USC after three seasons to turn pro, and played well enough on the Symetra Tour to earn status on the LPGA Tour for 2016.
Park's LPGA career started off well. Her rookie year she finished in the top 10 twice. Her best performance was T-6 at the … wait for it … ShopRite LPGA Classic. But then, in 2017, she started to struggle with back problems, and her results plummeted. Having finished 126th on the money list in 2017, left her with her partial status in 2018. The ShopRite LPGA Classic was just her fifth LPGA start of the season.
"I can't really describe it in words," said Park of what it means to win after seeing her career sputter. "I've been through a lot of struggles, and thank my family for being here. There are so many people that supported me. Without them, I can't be here where I am today, so I thank them so much."
The former U.S. Curtis Cup player is the fourth first-time winner on the LPGA in 2018. Park credits the victory in part to a Monday qualifer that led to a T-18 at the LPGA Mediheal Championship in April and a new putting technique. After two rounds at Lake Merced for the Mediheal, Park was one shot off the lead, which gave her a boost of confidence. Instead of putting with a conventional putter, she now putts with a long putter, with the handle held away from her chest so it doesn't break the rules of the anchor ban.
"Coming in, I felt great about my swing," Park said. "I was hitting it well. Obviously with the new putting routine it really helped me out. I was just trying to play my best out there, and whatever happens, I just need to accept what happens. I just thought about my own game. Just try to think about the present moments in each shot."
Park wasn't the only player to make a charge on Sunday at the ShopRite. Yokomine was 10 under par on her Sunday round through 17 holes, and faced an eagle chip on the par-5 18th hole that could have let her join Annika Sorenstam as only the second LPGA player to shoot a 59 on tour. The chip went 10 feet past the hole, and Yokomine missed the birdie comeback putt, leaving her with a 61 that gave Park the window to pull out her victory.