News
Anna Nordqvist is chasing a victory at the KPMG Women's PGA Championship, which she won 11 years ago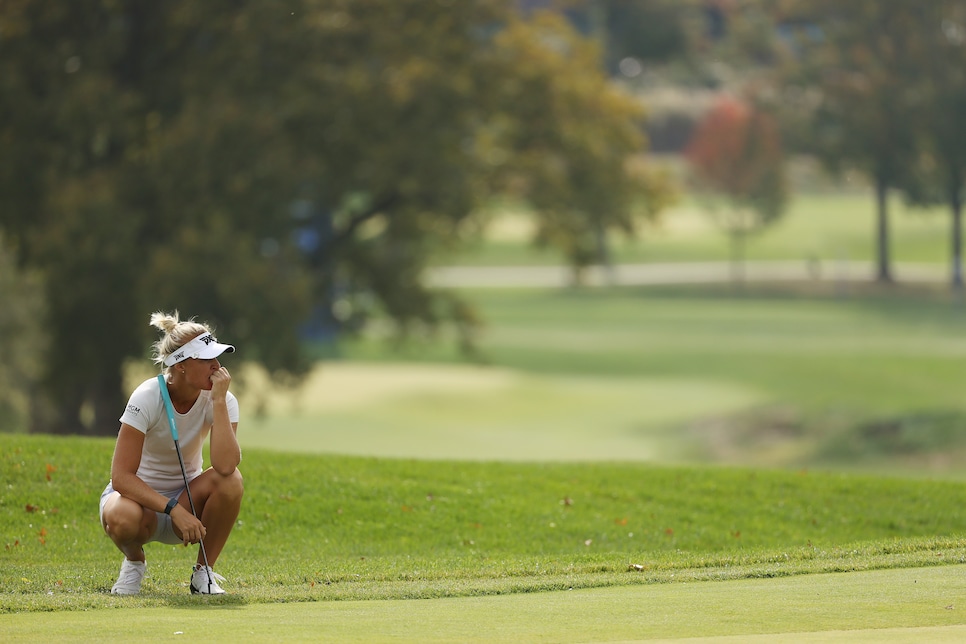 Anna Nordqvist will play in the final group at the KPMG Women's PGA Championship on Sunday, as she has done once before, though in 2009. She and Brooke Henderson are tied for second, two strokes behind leader Sei Young Kim, and the three are playing together.
Until Nordqvist won that day, 11 years ago, she did not have full LPGA Tour status and the win earned her her tour card.
"I remember I teed off first on Thursday morning at like 6:30 or something and then played in the last group on Sunday," Nordqvist said after posting a second straight two-under 68 at Aronimink Golf Club. Through 54 holes, she is at five-under 205. Kim shot a 67 and Henderson a 65.
"That was a big moment because it was questioned whether I should stay in school or leave school, but I followed my heart and went the pro route, and I think winning, knowing that I was going to have status on tour for the next three years, that was huge for me."
A lot has happened since then.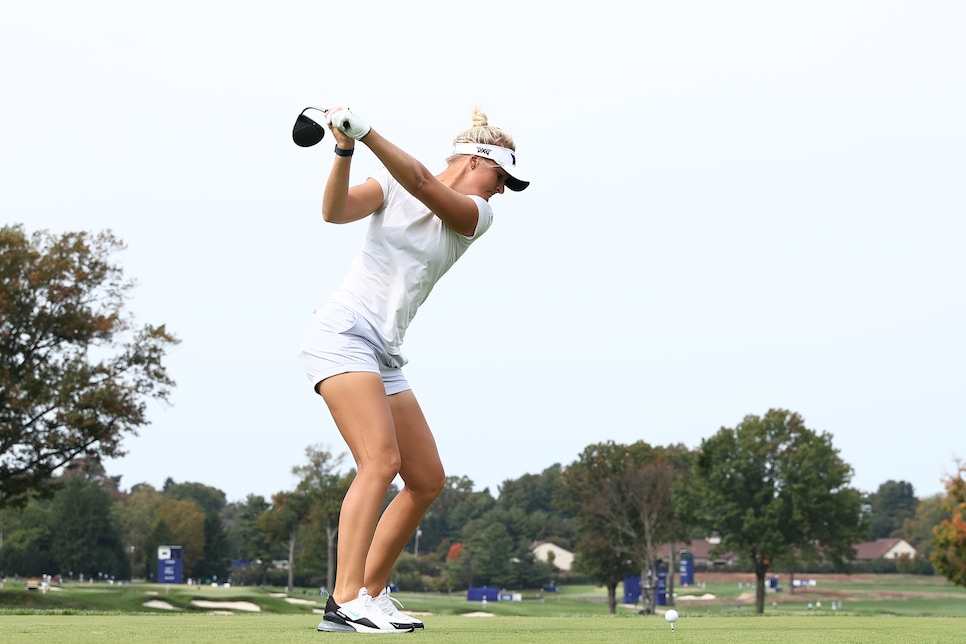 Andy Lyons/PGA of America
Nordqvist, a native of Sweden, is now 33, has played on six European Solheim Cup teams, has earned more than $9 million, and has won seven times on the LPGA Tour since that first win, one of them another major, the Evian Championship in 2017.
She hasn't, however, won since that victory in France. She's finished in the top 10 69 times during her career, but had just one top-10 finish in 2019.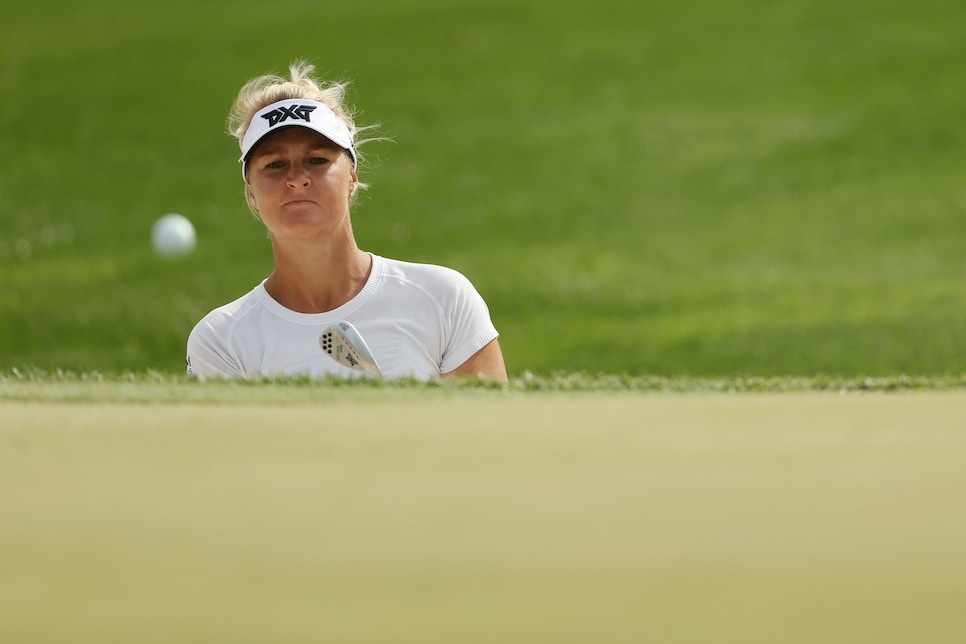 At Aronimink Golf Club, however, Nordqvist appears back in control. She's the only player in the field to have shot three rounds in the 60's.
"I'm very pleased with myself and the way I've been playing the last couple days. That's all I can ask for," Nordqvist said. "It is a tough golf course, so I feel you can't look behind or look ahead because you have a challenge right in front of you. I feel like on this course anything can happen, but I'm just happy to be in a good position."
Seeing her in shorts and short-sleeve tops as other players bundle up in the chilly Philadelphia suggests she colder conditions benefit the Swede. However, she admits that she's become used to warmer conditions having spent the last 15 years in Florida and Arizona.
"I'm not so fond of the cold," Nordqvist says. "I guess this is a little bit more similar to conditions that I grew up playing in, but it's been a while since I've played a lot of golf in it."
As she enters the final round trailing Kim, No. 7 in the world and searching for her first major championship, Nordqvist can draw confidence – though not to the point of comfort -- in knowing she's won this event before.
"I feel like it's something that no one can take away from me, and it's obviously one of my most proud moments as a pro. It's just a great feeling knowing that my name is on the trophy, but I can't really focus too much ahead," Nordqvist said. "I'm just trying to stay in the moment and stick to my game plan. There's a lot of good golfers up there, and there's been a few good rounds, so anything can happen tomorrow."